Then the other came, saying, "Lord, here is your pound. I wrapped it up in a piece of cloth, for I was afraid of you, because you are a harsh man; you take what you did not deposit, and reap what you did not sow."
Focus
What keeps you back from serving God fully and freely? In many cases, the answer is fear. Fear of looking foolish, fear of failing, fear that God won't be there to back us up, all kinds of fears can get in the way of our faithfulness to God's instruction. Yet, if we are honest about our fears, if we confront them by God's power, we'll find the courage to obey God, even when his call to us feels risky.
Today's devotion is part of the series Following Jesus Today.
Devotion
Today's devotion is based on a familiar parable of Jesus, though Matthew's version of this "Parable of the Talents" is more well-known (Matthew 25:14-30). The basic plot begins with a man who, when he went on a journey, entrusted various amounts of money to his slaves. He told them plainly to "Do business with these until I come back" (Luke 19:13).
When the master returned, he received a report from slaves about what they did with his money. Two of the slaves impressed the man with a significant return on his investment. These slaves were rewarded with significant authority in the master's domain.
But one of the slaves returned to the master only what he had originally given to that slave. The slave explained that it wrapped it up for safe keeping, saying, "I was afraid of you, because you are a harsh man; you take what you did not deposit, and reap what you did not sow" (Luke 19:21). The master rebuked the man for not following the directions he had been given, taking the money from the slave and giving it to one of those who had been faithful.
Luke's version of this story includes many curious and challenging details that I don't have time to explore here. But the basic story is clear, as are several implications. I want to focus on one here because it's something to which I can relate personally. Perhaps you can too.
I'm talking about what held back the third slave from doing what his master had told him to do. Why didn't he "do business" with what had been entrusted to him? We don't have to guess at an answer to this question because Jesus has the slave explain his motivation. "I was afraid of you," he said. Fear held him back. His fear was based on his perception of his master as harsh and exploitative. Whether that was a fair evaluation of the master we don't know. What we do know is that fear kept the slave from being faithful to what had been entrusted to him. Fear kept him from doing what his master told him to do.
When I think of my own stewardship of what God has entrusted to me, I know there are times I let fear hold me back from faithful obedience. I think of times when I sense in my heart that God wants me to reach out to someone in love, but I decline because I'm afraid of how that person might react. Or I remember occasions when I knew that God was calling me to something risky, but I let my fear get the better of me. In my head I knew that God would be faithful, but my heart was governed by doubts.
All of us have fears, and some of these may be sensible. But when I allow my fear to get in the way of obeying God, when I'm afraid that God won't help me so I fail to heed his instruction, then I have allowed fear to keep me from serving God will all that I have and all that I am. Not only does my inaction fail to honor God, but also it keeps me from experiencing the fullness of abundant life in God's kingdom.
As we follow Jesus through the season of Lent, may God help us to see our fears clearly, to confess them honestly, and to confront them faithfully. May we be set free from all that keeps us from living each day under God's gracious reign. Remember these words from 2 Timothy 1:7, "For God did not give us a spirit of cowardice, but rather a spirit of power and of love and of self-discipline."
Reflect
Can you think of a time (or several times) in your life when you sensed God calling you to something but turned away because of fear? If so, what happened?
When it comes to obeying God, what fears do you struggle with?
Can you think of a time when you were afraid and considered turning away from God's command but found God's strength to help you confront and overcome your fear?
Act
Set aside some moments for reflection and, if you prefer, journaling. Ask the Lord to show you the fears that hold you back in your discipleship. As you note these fears, offer them to the Lord, asking for the freedom that the Holy Spirit gives.
Pray
Lord Jesus, when I reflect on today's parable from Luke, I'm reminded of how I can be like the third slave. I can let fear keep me from obeying you. My fear is not exactly like that of the slave, since I don't believe you are harsh or exploitative. But I can be afraid of what others might think of me. Or I might be afraid of failure. Or, to be fully honest, I sometimes fear that if I take a risk for you, you won't be there to back me up.
Help me, I pray, to see my fears, to confront them, and to give them over to you. May I become unbound, able to serve you with all that I have and all that I am. When I'm afraid, Lord, may I turn to you rather than away from you.
In this season of Lent, as I am honest about my fears, I ask that you set me free from all that hinders my discipleship. May I follow you, Lord, unreservedly. Amen.
P.S. from Mark
If you're a pastor or organizational leader, you might want to recommend Life for Leaders to your people. This Bible-based devotional seeks to help followers of Jesus know the Lord more deeply and live out their faith more fully. Because of the generosity of our supporters, we are able to offer Life for Leaders without charge to all subscribers. Simply send folks to any daily devotion (see Subscribe button below) or to our Sign Up page.
---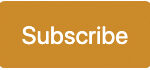 Sign up to receive a Life for Leaders devotional each day in your inbox. It's free to subscribe and you can unsubscribe at any time.
Find all Life for Leaders devotions here. Explore what the Bible has to say about work at the unique website of our partners, the Theology of Work Project. Commentary on today's Life for Leaders theme can be found here: Risk: The Parable of the Ten Minas (Luke 19:11-27)

---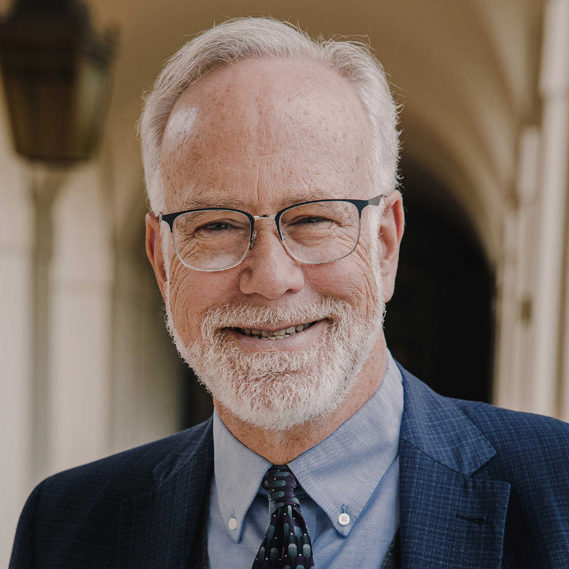 Dr. Mark D. Roberts is a Senior Strategist for Fuller's Max De Pree Center for Leadership, where he focuses on the spiritual development and thriving of leaders. He is the principal writer of the daily devotional, Life for Leaders, and the founder of the De Pree Center's Flourishing in the Third Third of Life Initiative. Previously, Mark was the Executive Director of the De Pree Center, the lead pastor of a church in Southern California, and the Senior Director of Laity Lodge in Texas. He has written eight books, dozens of articles, and over 2,500 devotions that help people discover the difference God makes in their daily life and leadership. With a Ph.D. in New Testament from Harvard, Mark teaches at Fuller Seminary, most recently in his D.Min. cohort on "Faith, Work, Economics, and Vocation." Mark is married to Linda, a marriage and family counselor, spiritual director, and executive coach. Their two grown children are educators on the high school and college level.