Teach us to number our days,

that

we may gain a heart of wisdom.

Numbering comes naturally to human beings. It's hard to imagine human society functioning without our ability to keep count. It matters little what our vocation might be. In business, in non-profits, in government, in the academy, and in the church, we spend a lot of time counting things. So much so, we've invented previously unimaginable technologies to expedite the process. It's led to the ability to quickly calculate all sorts of measures for all manner of things. On the downside, this has enabled us to generate volumes of data which may be of little value. Or, to quote Oscar Wilde, we have become cynics who "know the price of everything and the value of nothing."

Today's text reminds us that this need not be so. Counting and wisdom can go together. But how do we learn to count well as human beings? In what ways does our God-given ability to number help us "gain a heart of wisdom"? As I've reflected on this text, I would offer three suggestions.

First, the Psalmist instructs us "to number our days." We begin by acknowledging our finitude. Inescapably, the text tells us, there is a finite span to our lives. We do well to live in light of this God-given limitation. Less obviously, numbering "our days" has implications for space as well as time. We live our days in specific places. One dimension of God's gift of finitude is our unique circumstances. Wisdom comes from paying attention to the particularities—in time and space—in which we have been placed. As is written in another Psalm, "All the days ordained for me were written in your book before one of them came to be" (Psalm 139:16). Paying careful attention to the context of our lives can help us gain the clarity and focus that are essential to faithfully living out our calling.

Second, learning to number wisely means seeing the significance of things. Some things are worth counting and others are not. What we choose to measure matters. Numbering is one way of giving attention to things by assigning value to them. As recent leadership literature has wisely said, "attention is the currency of leadership." Deciding what is essential to measure (and what is not) is one way leadership spends its organizational and relational capital. It is all too easy to waste our leadership capital measuring what is unessential.

Finally, numbering requires setting priorities. Numbering implies an ordering for a set of things. Some things are first, some are second, and so on. We live in an age where everything is deemed important. Everything must be done immediately. Early in my career, I knew a respected manager who used to say, "When in doubt, hesitate!" That was contrarian leadership wisdom then and is even more so now. We need to take time for prayer and discernment to guide us through the complexities of real-world decision making. Paradoxically, this becomes more important as the pace of our work and life quickens.

We live in an age where calculating almost anything is remarkably easy. Finding their value is another matter. Biblical wisdom reminds us that it's important to make time and space for what is most important. Our ability to number is a gift that reminds us to trust God wholly in our finitude, to see by the Spirit that which is significant, and to set the right priorities through discernment and prayer. May God "teach us to number our days, that we may gain a heart of wisdom."
Something to Do:
Take time today to reflect on what is most important in your life and work. How might you assign a higher priority to them? What might be meaningful ways to measure how you are doing in those areas of your life? Conversely, what are things you are measuring that are not so important? How might you give less attention to them?
Prayer:
Lord Jesus Christ, we are grateful for the wisdom you embodied in your life and work. Thank you for taking on the humility of becoming human, for entering our limitations of time and space. Help us embrace the gift of finitude. Inhabit by your Spirit the particularities of our life, our work, and our circumstance. Demonstrate your power in our weakness. We ask in your name and for your glory, Amen.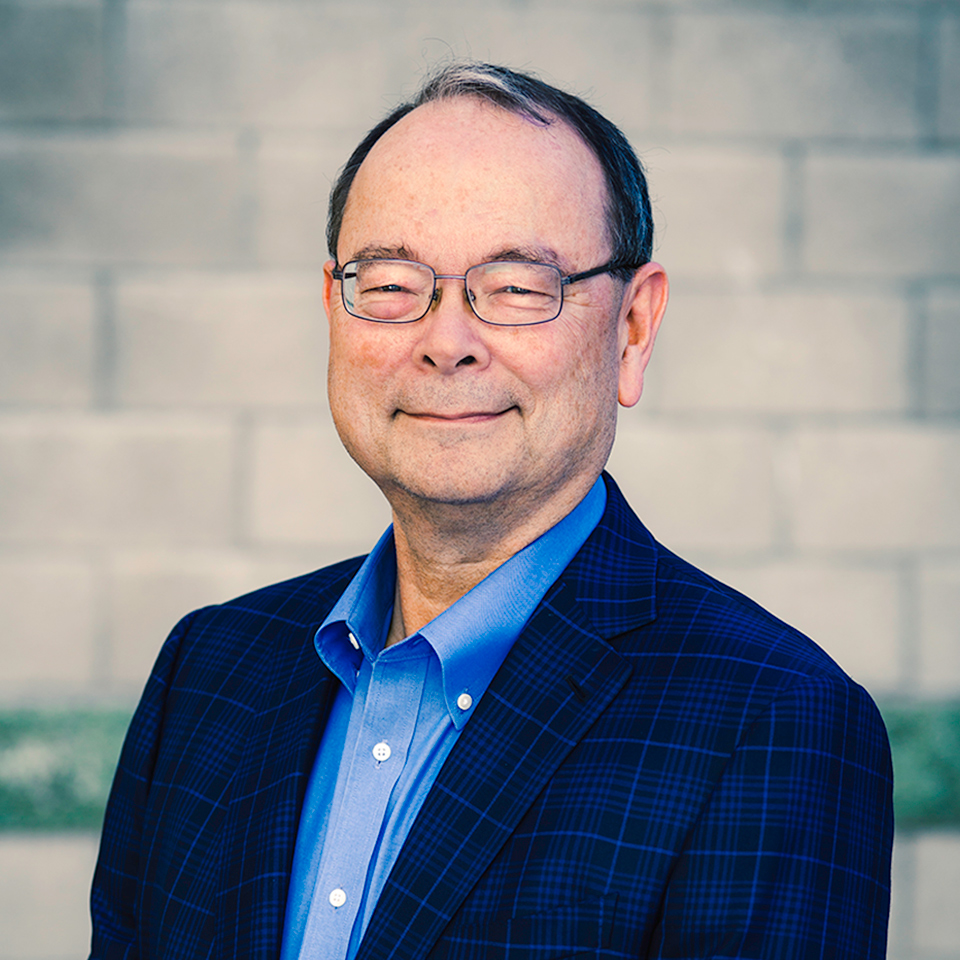 During his adult life, Uli Chi has lived and worked in the intersection between business, the academy and the church. He has had the privilege of serving as past Board Chair of Regent College in Vancouver, BC, as current Vice Chair of the Board of the Max De Pree Leadership Center at Fuller Seminary, and as current Chair of the Executive Committee of the Center for Integrity in Business at Seattle Pacific University. He has also been involved in all aspects of local church leadership, including as a member of the adult ministries team's teaching faculty at John Knox Presbyterian Church in Seattle.
Click here to view Uli's profile.