Post this at all the intersections, dear friends: Lead with your ears, follow up with your tongue, and let anger straggle along in the rear.
Focus
Yesterday I shared the first practice that helps us stay aligned with God in a distracting world: attacking ego. Today we're going to discover the importance of learning to "shut up and listen." Now I know that sounds like something shouted in the midst of an argument, but believe me, it's good advice! Then tomorrow we'll close out our series by learning how to "value community."
Devotion
Yesterday we talked about the value of attacking our egos. That was the first of three practices we can use to stay in alignment with God.
If attacking your ego makes you nervous—especially the part where you give other people permission to do so as well—you're going to enjoy today's practice much more.
Learn to Shut Up and Listen.
Here's why that's key to staying aligned with God. Whenever I'm talking, my attention is mostly in my own head. When I shut up and listen, however, I can be more in the moment with others. I can pay attention to the heart, mind, and soul of the person I'm listening to.
But just because listening is more enjoyable than having someone criticize your ego, don't think it's easy. Your pride is going to show up. It's going to remind you that you can supposedly solve every problem, explain every solution, and impress people with your knowledge.
When that happens, tell your pride to shut up and start listening to others! We need to make it a habit to intentionally listen, even if it feels unnatural. (It does to me. It's worth saying that I suck at this practice … which is why I keep practicing it.)
But when I do it right, I definitely notice God showing up.
Perhaps the reason is the symbiotic relationship between the first practice of attacking ego and the second practice of shutting up to listen. Keeping my ego in check requires me to shut up and listen, and the act of shutting up to listen helps to keep my ego in check. The two weave together and strengthen each other.
James wrote, "…Lead with your ears, follow up with your tongue…" (James 1:19 MSG). In other words, shut up and listen before you start talking!
Doing this well takes practice. It takes self-discipline. And it takes one more key ingredient, which I'll discuss tomorrow.
Reflect
When have you listened to others?
When have others listened to you?
What do you hear when you listen to others and to God?
Act
Make space to spend time with a friend and really listen to each other. Set aside enough time in your schedule that you can have a good conversation that goes deep into issues of mind and heart.
Prayer
Lord, I know you have much to say to me. Help me develop a listening ear so that I may hear what you have to teach, and so that I may hear and respond to the needs of others. Amen.
A Note from Mark:
I'm grateful to Roy Goble for sharing today's devotion with us. If you don't know Roy, you can read my introduction in yesterday's devotion. Let me also encourage you to check out Roy's newest book, Junkward Wisdom Rebuilt. Grace and Peace, Mark
Find all Life for Leaders devotions here. Explore what the Bible has to say about work at the unique website of our partners, the Theology of Work Project. Commentary on today's Life for Leaders theme can be found here: Listening, Taking Action, and Avoiding Anger (James 1:19–21)

---
Subscribe to Life for Leaders
Sign up to receive a Life for Leaders devotional each day in your inbox. It's free to subscribe and you can unsubscribe at any time.
---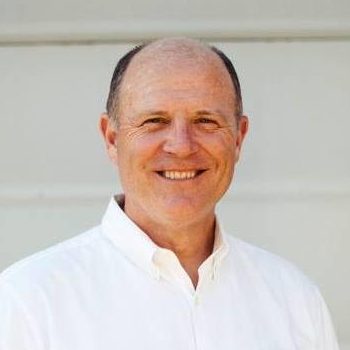 Roy Goble grew up working in his father's junkyard, where he learned to take apart absolutely anything and to evaluate everything for the value of its parts. After studying economics and business at Westmont College, and marrying his high school sweetheart, D'Aun, he joined his family's growing real estate business. As the business flourished, he experienced the complexity of creating wealth while following Jesus. He began to wrestle with what he knew about business and what Jesus was calling him to be and do, beginning a decades-long quest for a way to understand his place in God's kingdom and in a global society.
Click here to view Roy's profile.