Doctor of Ministry
in Faith, Work, Economics and Vocation
Application Deadline: March 1, 2021
Go deeper and wider in your biblical, theological, and practical understanding of
faith, work, economics, and vocation.
Be prepared to serve your people with new wisdom and relevance,
helping them live as disciples of Jesus in every part of life.
Lead the church to make a difference that matters in our challenging, changing world.
Your Questions
If you've come to this web page, then, like many other pastors and Christian leaders, you are asking crucial, tough questions, such as:
How can I help the people I serve do their work as an essential expression of their faith?
How can I lead folks into whole life discipleship, serving Jesus in every part of life?
What does the Bible really say about things like work, economics, and vocation?
How can I help my people hear and respond to God's calling for their life?
How should Christians think about economics? Is our faith relevant to practical financial realities? To broader issues of economic justice?
Is work relevant to worship? How can we worship God through our daily work?
How can I help the people entrusted to my care deal with the changing world of work?
Fuller Seminary's Doctor of Ministry program in Faith, Word, Economics, and Vocation (FWEV) will help you answer these and so many other urgent questions. It will prepare you to serve your people in new ways, so that they might be full, active, wise disciples of Jesus. It will equip you to lead the church into a new season of relevance and kingdom impact. This DMin cohort will also help you grapple with some of the most pressing issues of our day, issues related to justice, economics, race, gender, and the common good.
Basics of the Program
Our DMin in FWEV is centered in a three-year, hybrid cohort experience, followed by a project in which you take what you are learning and apply it to your distinctive ministry context. During the first three years, your cohort will meet for one week in Pasadena, California, in the early fall. The other third of class time each year will happen virtually as you interact online with your fellow students and professors. The hybrid model combines the best of in-person and digital learning in a way that maximizes engagement and affordability.
The three-year program has the following emphases:
Year One: Biblical Foundations for FWEV
Taught by Dr. Mark Roberts
The first-year features a deep dive into Scripture as you wrestle with the question: What does the Bible really say about faith, work, economics, and vocation? Scripture is the primary text for this year's course, with additional readings that supply context and interpretation. (You can see several of the most relevant biblical passages at the end of this page.)
Year Two: Theological Reflections on FWEV
Taught by Dr. Matthew Kaemingk, with assistance from Mark Roberts
The second year will develop and deepen your theology of work, economics, and vocation as you investigate a wide variety of theological positions. Explore and engage with various theological reflections on faith, work, economics, and vocation, from classic thinkers (such as Ignatius, Luther, Calvin, Wesley, and Kuyper) as well as recent theologians (such as Volf, Harrison Warren, and Gutierrez).
Year Three: Ecclesial Expressions of FWEV
Taught by Mark Roberts
The third year focuses on how Christians have and should live out a full-orbed vision of faith, work, economics, and vocation. Particular attention will be given to church mission and leadership, as well as to the challenges of the new world of work. Readings range from authors such as Newbigin, Gallup, Hunter, and Bolsinger.
You can find more detail about the content of each year on this Fuller DMin web page.
DMin Cohort Grad Testimonials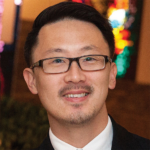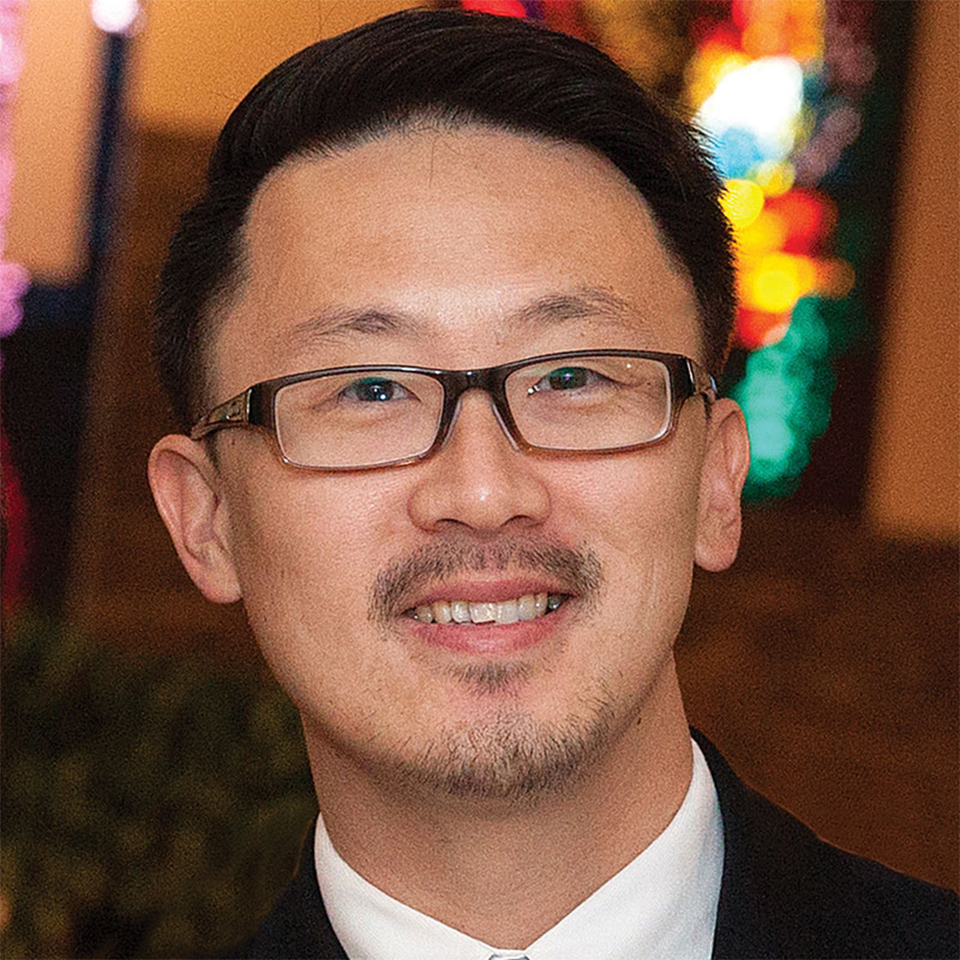 Wayne Park
Doing my DMin in Faith, Work, Economics, and Vocation at Fuller was one of the wisest, most rewarding, strategic choices I've made in my ministry career thus far. It has opened many doors for me intellectually and formationally, and has created opportunity in many different directions and avenues of continued professional growth. I wholeheartedly recommend this course for pastors and church leaders who take seriously the notion of the priesthood of ALL believers.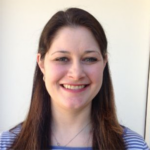 Rebecca Morad
Being in this cohort fed my faith, gave me renewed energy for my daily work in pastoral ministry, and has helped me care for my congregants in meaningful and powerful ways – especially as the world of work has changed so much in the last year. If you are interested in a program like this I highly recommend it.
Mark Washington
Fuller's Doctor of Ministry in Faith, Work, Economics and Vocation provided exactly the kinds of education and new contacts that I need. The expertise and wisdom of the faculty and special guests deepened and broadened my knowledge and vision for shaping future business leaders. By being with peers who run other faith and work organizations, I have had great conversations about theology and the practical aspects of leading.
Frequenty Asked Questions
Why might this DMin cohort be just right for you?
If you're a pastor or a leader in another organization, you want to help the people entrusted to your care live fully and wisely as disciples of Jesus in today's world. You are eager to prepare them for the challenges and opportunities they face each day in their work. You also want to grow in your understanding of how Christians can faithfully address the pressing issues of our day, such as economic justice, the relevance of the church, and matters related to race and gender.
This DMin cohort will give you the tools you need to lead faithfully, wisely, and effectively. It will equip you to help the church of Jesus Christ be salt and light in the world, especially in the world of work, where faith is often ignored. It will prepare you to lead in ways that really make a difference, with biblically-inspired wisdom and well-developed understanding of the contemporary church and world.
Why are we offering a hybrid cohort model?
First, the cohort experience maximizes engagement and mutual learning. Your professors will lecture at times, but they are committed to creating a context for deep engagement and collegial learning. Cohorts foster genuine relationships among fellow students, bringing learning outside the classroom and into the world. Lead professor Mark Roberts says, "I love the way we learn together in this cohort. Yes, Matthew and I bring the best we have to offer. But we gain so much from our students. And I love the way we become, not just a class, but a community of learning, caring, and mission."
Second, the hybrid model means you'll get the benefit of in-person learning and community at a reasonable cost in time and money. Moreover, Fuller Seminary has, over many years, become a leader in effective digital learning. When you're in the online mode, you won't be watching endless lectures. Rather, you'll be engaging with your fellow students, wrestling with ideas and their implications through Fuller's outstanding digital platform. Plus, hybrid learning encourages you to connect your education with your "boots on the ground" leadership experiences since you'll be learning on your home turf.
When will the course meet in person?
The first class of this cohort will meet for a week in the fall, September 27 – October 1, 2021. Classes in years 2 and 3 will meet at about the time.
Who can enroll in this cohort?
If you are serving as a Christian leader in a church, a non-profit organization, or a variety of other contexts, you are eligible to be part of this cohort. You'll need to have a master's degree in theology and a decent GPA in your past work. More details about these prerequisites can be found on the Fuller Dmin page.
Beyond the basics, you are welcome in this cohort if you are eager to learn in a collaborative environment, one that takes seriously Scripture, theology, Christian practice, and the real challenges of the church and world. You are welcome if you want to go deep into issues that matter, learning and growing with your fellow students. You are welcome if you are eager, not just to gain information, but to take your learning into the church and world for the sake of God's mission.
Who will be my professors?
The DMin in FWEV is led by two professors. Dr. Mark Roberts, the lead professor, will be teaching courses in years one and three. Dr. Matthew Kaemingk will be teaching in the second year, with assistance from Mark.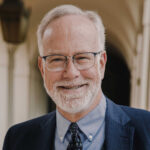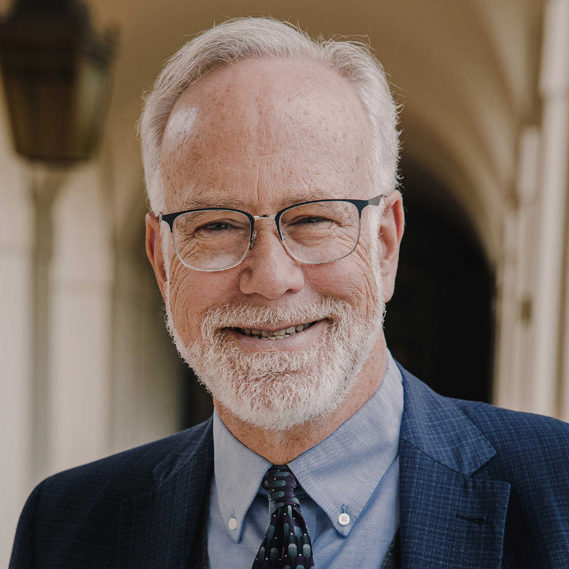 Mark Roberts, the originator of this DMin cohort, is the Executive Director of Fuller's Max De Pree Center for Leadership. With a Ph.D. in New Testament from Harvard and many years of pastoral experience, Mark connects scholarly expertise to the real life challenges of leadership in churches and other settings. Mark has said, "Teaching the last DMIN cohort in FWEV was one of the most rewarding experiences of my life. I loved going deep with students, struggling together with tough issues, seeking biblical truth, and sharing life together in the process." Mark's latest book is a commentary on Ephesians. He is the primary writer of the De Pree Center's Life for Leaders daily digital devotional.  You can learn more about Mark here.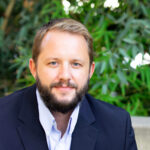 Mark also said that he's "delighted to share the teaching for this cohort with Matthew Kaemingk, a Fuller professor of ethics, an award-winning author, and a fantastic teacher. I love sitting in Matthew's classes because I learn so much and am challenged to think in new ways." Matthew earned two doctorates, one in systematic theology and one in ethics. His most recent book, Work and Worship, speaks with biblical wisdom to many of the core issues you'll deal with in this cohort. If you want to see Matthew in action, check out this recent webinar conversation between him and Mark. You can learn more about Matthew here.
Students will engage with a variety of other leaders, in addition to Mark and Matthew, through guest lectures and Zoom-based interviews.
How can I find out more about this cohort? How can I apply?
You can learn much more about this cohort and Fuller's DMin program from the following webpages:
Official Fuller web page for the FWEV cohort
If you have questions about course content or teaching, feel free to contact lead professor, Mark Roberts (markroberts@fuller.edu). He'll be glad to answer your questions and get to know you.
If you have questions about the DMin program, prerequisites, costs, scholarships, etc., you will get lots of help from Debi Yu (debiyu@fuller.edu).
The application deadline is March 1, 2021. 
Concluding Scripture Passages
We would like to leave you with several crucial biblical passages having to do with faith, work, economics, and vocation.
In the beginning when God created the heavens and the earth, the earth was a formless void and darkness covered the face of the deep, while a wind from God swept over the face of the waters. Then God said, "Let there be light"; and there was light (Genesis 1:1-3).

So God created humankind in his image, in the image of God he created them; male and female he created them. God blessed them, and God said to them, "Be fruitful and multiply, and fill the earth and subdue it (Genesis 1:27-28).

Remember the sabbath day, and keep it holy. Six days you shall labor and do all your work. But the seventh day is a sabbath to the LORD your God; you shall not do any work—you, your son or your daughter, your male or female slave, your livestock, or the alien resident in your towns. For in six days the LORD made heaven and earth, the sea, and all that is in them, but rested the seventh day; therefore the LORD blessed the sabbath day and consecrated it (Exodus 20:8-11).

And the Word became flesh and lived among us, and we have seen his glory, the glory as of a father's only son, full of grace and truth (John 1:14).

I appeal to you therefore, brothers and sisters, by the mercies of God, to present your bodies as a living sacrifice, holy and acceptable to God, which is your spiritual worship (Rom 12:1).

Therefore, my beloved, be steadfast, immovable, always excelling in the work of the Lord, because you know that in the Lord your labor is not in vain (1 Corinthians 15:58)

And whatever you do, in word or deed, do everything in the name of the Lord Jesus, giving thanks to God the Father through him (Colossians 3:17).

Then I saw a new heaven and a new earth; for the first heaven and the first earth had passed away, and the sea was no more.  And I saw the holy city, the new Jerusalem, coming down out of heaven from God, prepared as a bride adorned for her husband. And I heard a loud voice from the throne saying,

"See, the home of God is among mortals.
He will dwell with them as their God;
they will be his peoples,
and God himself will be with them;
he will wipe every tear from their eyes.
Death will be no more;
mourning and crying and pain will be no more,
for the first things have passed away."

And the one who was seated on the throne said, "See, I am making all things new" (Revelation 21:1-5).
Have More Questions?
Fill out our Contact Form to send us any questions, comments, or concerns you have. We'll get back to you real quick.