Many Christians believe that only a few special Christians have callings. Ordained pastors, priests, and ministers have callings. So do missionaries. And perhaps people in obvious helping professions have callings, folks like doctors and nurses, perhaps teachers and youth workers. But most Christians, it seems, are just ordinary folk, people without a calling.
Scripture tells a different story, however. Many passages in the Bible make it clear that all of God's people have callings. All Christ-followers have been called by God. Consider, for example, the following passages:
We know that all things work together for good for those who love God, who are called according to his purpose (Romans 8:28).
To the church of God that is in Corinth, to those who are sanctified in Christ Jesus, called to be saints, together with all those who in every place call on the name of our Lord Jesus Christ, both their Lord and ours (1 Corinthians 1:2).
God is faithful; by him you were called into the fellowship of his Son, Jesus Christ our Lord (1 Corinthians 1:9).
And let the peace of Christ rule in your hearts, to which indeed you were called in the one body. And be thankful (Colossians 3:15).
I therefore, the prisoner in the Lord, beg you to lead a life worthy of the calling to which you have been called (Ephesians 4:1).
As you know, we dealt with each one of you like a father with his children, urging and encouraging you and pleading that you lead a life worthy of God, who calls you into his own kingdom and glory (1 Thessalonians 2:11-12).
Do not be ashamed, then, of the testimony about our Lord or of me his prisoner, but join with me in suffering for the gospel, relying on the power of God, who saved us and called us with a holy calling, not according to our works but according to his own purpose and grace. This grace was given to us in Christ Jesus before the ages began (2 Timothy 1:8-9).
But you are a chosen race, a royal priesthood, a holy nation, God's own people, in order that you may proclaim the mighty acts of him who called you out of darkness into his marvelous light.
Once you were not a people,
but now you are God's people;
once you had not received mercy,
but now you have received mercy (1 Peter 2:9-10).
If we were to summarize what we find in these verses, we might say each one of us has been…
… called according to God's purpose (Romans 8:28)
… called to be set apart as God's holy people (1 Corinthians 1:2)
… called into fellowship with Christ and his people (1 Corinthians 1:9)
… called along with our believers to the peace of Christ (Colossians 3:15)
… called to a life shaped by God's story of salvation and renewal (Ephesians 4:1)
… called into God's own kingdom and glory (1 Thessalonians 2:12)
… called with a holy calling by God's purpose and grace (2 Timothy 1:8-9)
… called out of darkness into God's marvelous light (1 Peter 2:9)
In his book, Called: The Crisis and Promise of Following Jesus Today, Mark Labberton, President of Fuller Seminary, writes:
Everyone is given the gift of living in light of God's call. The church is meant to be the community that chooses to do so and that speaks and acts in ways that call others to do so too. This is the vocation of God being lived through the vocation of the church for the sake of the vocation of the world (44).
You'll notice that Labberton switches off between talk of calling and talk of vocation. This is because both words have essentially the same meaning. Our word vocation comes from the Latin word vocatio, which means, you guessed it, "calling."  Literally, calling happens when somebody speaks out to someone else.
Of course, we tend to use the words "calling" and "vocation" in particular and sometimes peculiar ways. But, if we stay close to the biblical sense of these terms, then we recognize that all Christians have been called by God into relationship with God and his people, and into participation in God's manifold work in the world. All Christians share a magnificent calling, a majestic vocation.
Now, certain Christians also have particular callings to particular things. We'll save this conversation for another time. The main point I want to make here is that, according to Scripture, if you are a follower of Jesus, then you do indeed have a calling, a vocation. It's not just for special Christians. And the more you recognize and embrace your calling, the more it will transform your life.
P.S. If you're looking for more on calling and vocation, let me recommend a fine and free resource available from the De Pree Center: The Myths of Vocation Series, which you can read about and subscribe to here.
---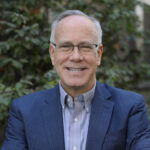 Dr. Mark D. Roberts is the executive director of Fuller's De Pree Center and the primary writer of the Life for Leaders daily devotions. His most recent book is a commentary on the New Testament letter to the Ephesians (Zondervan, 2016). Mark and his wife Linda, an executive coach and spiritual director, have two adult children and one lively Golden Retriever.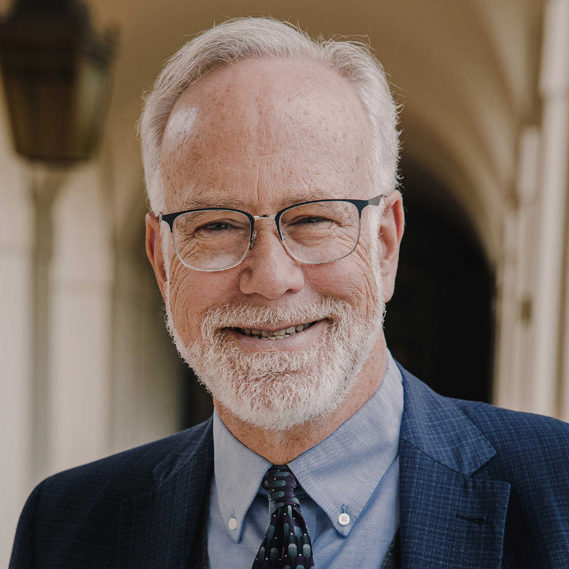 Dr. Mark D. Roberts is a Senior Strategist for Fuller's Max De Pree Center for Leadership, where he focuses on the spiritual development and thriving of leaders. He is the principal writer of the daily devotional, Life for Leaders, and the founder of the De Pree Center's Flourishing in the Third Third of Life Initiative. Previously, Mark was the Executive Director of the De Pree Center, the lead pastor of a church in Southern California, and the Senior Director of Laity Lodge in Texas. He has written eight books, dozens of articles, and over 2,500 devotions that help people discover the difference God makes in their daily life and leadership. With a Ph.D. in New Testament from Harvard, Mark teaches at Fuller Seminary, most recently in his D.Min. cohort on "Faith, Work, Economics, and Vocation." Mark is married to Linda, a marriage and family counselor, spiritual director, and executive coach. Their two grown children are educators on the high school and college level.