I consider that the sufferings of this present time are not worth comparing with the glory about to be revealed to us. For the creation waits with eager longing for the revealing of the children of God; for the creation was subjected to futility, not of its own will but by the will of the one who subjected it, in hope that the creation itself will be set free from its bondage to decay and will obtain the freedom of the glory of the children of God. We know that the whole creation has been groaning in labor pains until now; and not only the creation, but we ourselves, who have the first fruits of the Spirit, groan inwardly while we wait for adoption, the redemption of our bodies. For in hope we were saved. Now hope that is seen is not hope. For who hopes for what is seen? But if we hope for what we do not see, we wait for it with patience.
Christ is risen! He is risen, indeed!
This is the fifth devotion in the Life for Leaders series called "Easter and COVID-19." I have been working with you on the question: How does the resurrection of Jesus matter as we face the challenges of the COVID-19 crisis? You can read this series from the beginning here.
As we saw in yesterday's devotion on Romans 8:11, we who trust in Jesus Christ have confident hope that, beyond our death, God will give life to our mortal bodies. Christian faith is something deeply personal, something that touches our deepest fears, hopes, losses, and longings.
Yet, our hope for the future isn't only personal. It has also to do with the world in which we live. Indeed, it touches the whole creation. We see this vividly displayed in Romans 8:18-25.
But, before we get to the ample good news of this passage, we need to take seriously its bad news. Romans 8:18-25 acknowledges the brokenness of the world as we know it. It speaks of "the sufferings of this present time" (Romans 8:18). It sees creation as caught in "bondage to decay" (Romans 8:21). Romans 8 pictures creation as a woman giving birth: "We know that the whole creation has been groaning in labor pains until now" (Romans 8:22). Sufferings, bondage, decay, groaning, pains . . . these characterize our world broken by sin.
Millions of people throughout our world experience life along these lines, especially those who live in poverty or are victims of injustice. They know the brokenness of our world all too well. But millions of us are blessed so as not to feel the pains of this world on a daily basis. We live with comforts unknown to many throughout the world and throughout human history. So for us it takes something like COVID-19 to bring us to our senses. This pandemic reminds us vividly of the fact that our world is not what it should be. As the novel coronavirus stalks our planet, creation is groaning. And we are groaning along with it (Romans 8:25).
For people of biblical faith, this groaning often takes the form of lament. The Psalms are full of examples of God's people crying out to God in anguish and desperation. Just last week we were reminded of Jesus's quotation of Psalm 22 while he was being crucified, "My God, my God, why have you forsaken me? Why are you so far from helping me, from the words of my groaning?" (Psalm 22:1). Through Scripture, God invites us to lament, to groan in his presence. In a time of so much pain in our world, we are encouraged to join in the groaning of creation and our fellow human beings.
I have a Christian friend who believes that the resurrection of Jesus means people of faith should not lament. After all, we live in the joy of the resurrection, he argues. Though I agree with his point about Easter joy, I do not believe this erases pain and its expression in lament. On the contrary, the resurrection actually gives us freedom to offer our pain to the Lord. Why? Because, even as we pour our hearts out in lament, we know we won't remain there forever. We don't have to be afraid that groaning is the permanent state of our existence. Rather, even as creation groans like a woman giving birth, so our groaning comes with anticipation of God's glorious future. Nevertheless, when we groan, we feel the deep pain of loss, and we pour this out before our loving Lord.
I'll have more to say about this in next Monday's devotion. For now, let me encourage you to consider the following questions.
Something to Think About:
In what ways have you experienced the brokenness of the world?
When have you experienced "groaning" before God? Did this lead you closer to God, or farther away?
Since Christians live with Easter joy, do you think it is appropriate for us also to lament? If so, why? If not, why not?
Something to Do:
Read Psalm 77 slowly and prayerfully. Read it out loud, if possible. As you pray in the words of the psalm writer, pay attention to what rises up in you, your thoughts and feelings, even your groanings.
Prayer:
Gracious God, you created this world to be beautiful and productive, a blessing for all who dwell upon it. But we have broken your world through our sin. Thus we live with suffering and decay. And, along with the world, we groan before you. In this time of history, our groaning is even more intense. We yearn for things to be restored.
Thank you, merciful God, for the freedom you give us to lament, to groan before you. Thank you that we do not need to hold back as we pray. Thank you for hearing us with mercy.
So on this day we lament before you, pouring out our sorrow:
for those who are suffering with COVID-19,
for those who have lost their lives and for their grieving loved ones,
for those who must suffer alone in seclusion,
for the millions of people throughout the world whose income has been downsized or lost altogether,
for those who lack adequate medical care,
for children who sense the fears of their parents,
and for people throughout our world who are overwhelmed by sadness or fear.
We also pray:
for the safety of medical folk who are risking their lives each day to help others,
for police, firefighters, and those who carry an extra heavy burden these days,
for teachers who are working doubly hard to help their students,
for business leaders as they face extraordinary challenges,
for our political leaders, that they might have wisdom and courage,
for pastors and churches, that they might have compassion and vision,
for your work in the world, that you might use COVID-19 for your purposes.
In Jesus's name, Amen.
---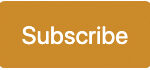 Sign up to receive a Life for Leaders devotional each day in your inbox. It's free to subscribe and you can unsubscribe at any time.
Find all Life for Leaders devotions here. Explore what the Bible has to say about work at the unique website of our partners, the Theology of Work Project. Commentary on today's Life for Leaders theme can be found here: Eagerly Awaiting Bodily Redemption for Ourselves and God's Creation (Romans 8:18–30)
---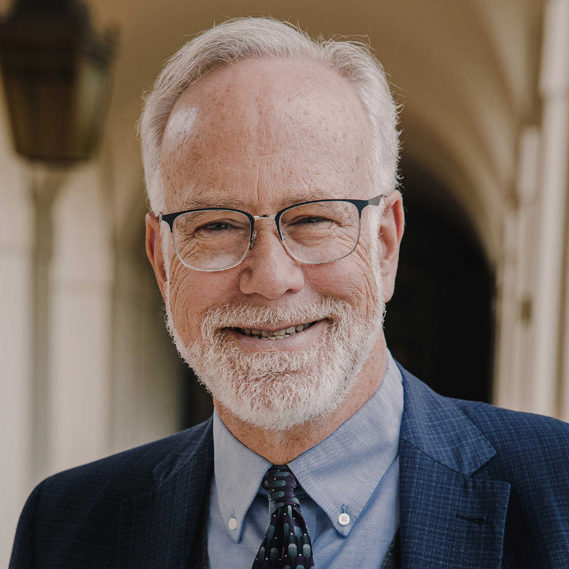 Dr. Mark D. Roberts is a Senior Strategist for Fuller's Max De Pree Center for Leadership, where he focuses on the spiritual development and thriving of leaders. He is the principal writer of the daily devotional, Life for Leaders, and the founder of the De Pree Center's Flourishing in the Third Third of Life Initiative. Previously, Mark was the Executive Director of the De Pree Center, the lead pastor of a church in Southern California, and the Senior Director of Laity Lodge in Texas. He has written eight books, dozens of articles, and over 2,500 devotions that help people discover the difference God makes in their daily life and leadership. With a Ph.D. in New Testament from Harvard, Mark teaches at Fuller Seminary, most recently in his D.Min. cohort on "Faith, Work, Economics, and Vocation." Mark is married to Linda, a marriage and family counselor, spiritual director, and executive coach. Their two grown children are educators on the high school and college level.