We know that all things work together for good for those who love God, who are called according to his purpose.
Christ is risen! He is risen, indeed!
We continue on today in our series: "Easter and COVID-19." We have been considering the question: How does the resurrection of Jesus matter as we face the challenges of the COVID-19 crisis? You can find the previous devotions in this series here.
Growing up in a Christian family and a Christian church, I heard Romans 8:28 a lot, especially when I was going through a difficult time. Usually, this verse came in a King James Version wrapper: "And we know that all things work together for good to them that love God, to them who are the called according to his purpose." Though I loved the promise of this verse, a couple of things bothered me as I entered my teenage years. First, the whole notion of "all things working together for good" seemed to give an almost magical power to objects and circumstances. Did the things of this world really have such an amazing ability?
Second, though I wanted to believe that all things worked together for good, I had a hard time seeing this in reality. I grew up during the Vietnam War, the terrors of which appeared every night on the news. Were these things really working for good? A young friend of mine died of leukemia, leaving his parents in their unspeakable grief. Where was the goodness in his death? The idea of all things working for good didn't fit the world I was becoming more aware of as a teenager.
Now, though I'm decades beyond my teenage years, I still love the promise of Romans 8:28. And, to be honest, there are still times when I wonder how all things are actually working together for good. For example, I see the damage done by the coronavirus, including the grievous loss of life, and I have a hard time feeling the "working for good" element. But, even with my doubts, as my understanding of Romans 8:28 has grown deeper, I have been able to embrace its promise more wisely and more tenaciously.
For one thing, I have learned that the standard translation of this verse probably misses the original intent. Greek grammar can be ambiguous at times. For example, the original language of Romans 8:28 can mean "all things work together for good." But it can also mean "[God] works all things together for good." Things and circumstances aren't magic. The broken world isn't set up so that good always prevails in this age. But God is at work in and through all things. And God is able to work in them for his ultimate good. The same God who was able to work through the horrors of the crucifixion, the same God who defeated death through the resurrection of Jesus, this God can and will work in all things for good. Yes, there are times we can't feel it. But, by faith, we trust in God's ultimate, gracious, loving sovereignty.
I have no confidence that, left to its own devices, COVID-19 will somehow prove to be ultimately good. It is part of this broken, cruel world in which evil causes immeasurable pain and suffering. Yet the God I know through Jesus Christ is able to work even through COVID-19 for ultimate good, the good for which we now hope even though we cannot see it (Romans 8:24-25). And when the mystery of God's goodness leaves us feeling confused, God's Spirit helps us, groaning with us as we yearn for God's glory to be revealed.
Something to Think About:
Have you ever wondered about all things working together for God? Or do you find it easy to trust that this is true?
How does the promise of God's future make a difference in your life today?
Have there been times in your life when you have experienced God at work in bad things for some greater good? Have you experienced personally God's ability to redeem and restore? If so, when? What was that like for you?
Something to Do:
Talk with your small group or with a Christian friend about your engagement with Romans 8:28. See what you discover together as you talk.
Prayer:
Gracious God, thank you for working in all things for good. How reassuring it is to know that you can work through anything to accomplish your purposes.
Yet, Lord, there are times when it's hard for us to see what you're doing and how you're working. There are times when things happen that seem too sad, too cruel, too unimaginable. We wonder where you are and what you're doing. In these times, give us the freedom to groan to you. And, by your indwelling Spirit, help us to trust you even when it's so hard to do so.
May the promise that you work in all things for good keep us going, Lord, even now, when things in our world are so crazy. May we have confidence in you and hearts open to whatever you would do in and through us. Amen.
---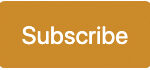 Sign up to receive a Life for Leaders devotional each day in your inbox. It's free to subscribe and you can unsubscribe at any time.
Find all Life for Leaders devotions here. Explore what the Bible has to say about work at the unique website of our partners, the The High Calling archive, hosted by the Theology of Work Project. A reflection on today's Life for Leaders theme can be found here: The Groaning of Creation

---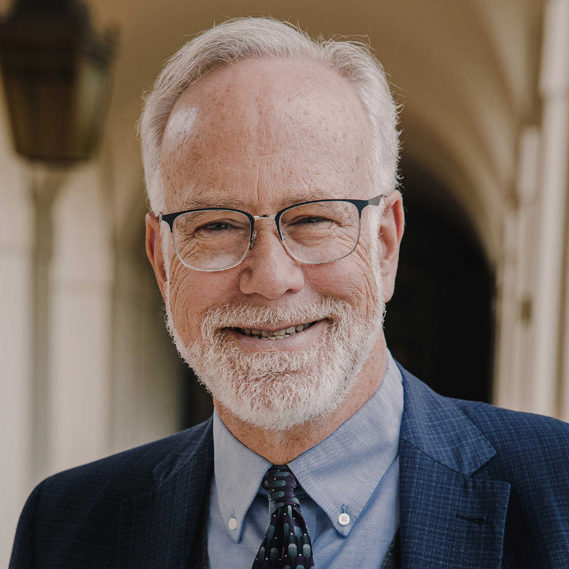 Dr. Mark D. Roberts is a Senior Strategist for Fuller's Max De Pree Center for Leadership, where he focuses on the spiritual development and thriving of leaders. He is the principal writer of the daily devotional, Life for Leaders, and the founder of the De Pree Center's Flourishing in the Third Third of Life Initiative. Previously, Mark was the Executive Director of the De Pree Center, the lead pastor of a church in Southern California, and the Senior Director of Laity Lodge in Texas. He has written eight books, dozens of articles, and over 2,500 devotions that help people discover the difference God makes in their daily life and leadership. With a Ph.D. in New Testament from Harvard, Mark teaches at Fuller Seminary, most recently in his D.Min. cohort on "Faith, Work, Economics, and Vocation." Mark is married to Linda, a marriage and family counselor, spiritual director, and executive coach. Their two grown children are educators on the high school and college level.