Likewise the Spirit helps us in our weakness; for we do not know how to pray as we ought, but that very Spirit intercedes with sighs too deep for words. And God, who searches the heart, knows what is the mind of the Spirit, because the Spirit intercedes for the saints according to the will of God.
Christ is risen! He is risen, indeed!
Today is the next installment in the series: "Easter and COVID-19." I have been considering the question: How does the resurrection of Jesus matter as we face the challenges of the COVID-19 crisis? You can read the previous devotions in this series here.
In today's devotion, we continue on in Romans 8, focusing on verses 26-27. The preceding passage, as you may recall, employed the striking image of the whole creation "groaning in labor pains" as it awaits being restored by God's power (8:22). Yet creation isn't alone in its groaning. According to this passage, "we ourselves, who have the first fruits of the Spirit, groan inwardly while we wait for adoption, the redemption of our bodies" (Romans 8:23). Our groaning, like that of creation, reflects both our brokenness and a yearning for God to make things right.
Though the ultimate right-making work of God lies in the future, God has not abandoned us in the present. On the contrary, God's own Spirit "helps us in our weakness" (Romans 8:26). This is the "Spirit of him who raised Jesus from the dead," the Spirit who dwells in and among us and gives us life (Romans 8:11).
How does the Spirit help us when we are groaning? In Romans 8:26-27 we learn that the Spirit helps us when we pray, or when we attempt to pray, at any rate. In our weakness, "we do not know how to pray as we ought, but that very Spirit intercedes with sighs too deep for words." When we pray, and especially when we have run out of words to speak, the Spirit of God prays in and for us. How amazing!
Perhaps even more amazing is Paul's description of the Spirit praying through us. In our translation, it says that the Spirit intercedes "with sighs too deep for words." The Greek word rendered here as "sighs" is stenagmos. This noun is based on the same stem as the verb used in the phrase "whole creation has been groaning [sustenazo]" in verse 22 and in the phrase "we . . . groan inwardly [stenazo]" in verse 23. In other words, according to Romans 8, creation is groaning, and we are groaning, and the Spirit of God is groaning along with us.
As the world suffers from the impact of the coronavirus, creation groans. And so do the millions whose lives are imperiled by the virus. We groan in fear, pain, and loss. We groan in frustration, loneliness, and anger. A dear friend of mine recently lost one of his close friends to COVID-19. When he learned of his friend's passing, my friend groaned, filled with mourning. Yes—in his note to me he actually said he "groaned." Yet, he did not groan alone. God was with him, helping him by groaning with him, through him, and for him.
Now, I realize it might seem odd to think of God as groaning or to think that this somehow God helps us. After all, doesn't God have the power to make things right? Couldn't God wipe out the novel coronavirus right now? Couldn't God turn our tears into mourning? Yes, God could do these things. And one day God will restore creation to what he had intended from the beginning, destroying all diseases and wiping away all tears. But, in the meanwhile, for God's own reasons, the tragedies of this broken world remain. The good news, so mysterious in many ways, is that God remains with us, helping us and even groaning in us.
When you've run out of words to pray, when you don't even know what to say to God, when your heart groans with sadness and yearning, God, who raised Jesus from the dead, is with you. God knows what's in your heart. And through his Spirit, God groans with you.
Something to Think About:
Have you ever experienced God's help when you were praying but didn't know what to say?
What do you think of the idea of God groaning? Is this consistent with your notion of who God is?
Have you ever experienced God groaning with you?
Something to Do:
You may be in a place of groaning today, feeling deep sadness or loss. If so, don't hold back as you groan before the Lord. Know that he is with you. If you're not groaning for yourself today, take time to intercede for others. Perhaps you know people who are struggling with COVID-19 or have lost loved ones to this disease. Or you probably know people who have lost their jobs because of the virus. As you pray for them, know that God's Spirit is praying through you.
Prayer:
Gracious God, thank you for being present in our lives through your Spirit. Thank you, not only for hearing our groaning prayers, but also for groaning with us. Thank you for the intercession of your Spirit. Thank you for knowing the unspoken prayers of our hearts.
O Lord, today we pray for those who are suffering because of the coronavirus. Whether they are physically ill, or mourning because of lost loved ones, or grieving the loss of work, or feeling squeezed by loneliness, or tortured by worry, we intercede for them today. And, as we do, groan through us by your Spirit, Lord. Amen.
---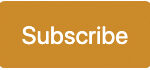 Sign up to receive a Life for Leaders devotional each day in your inbox. It's free to subscribe and you can unsubscribe at any time.
Find all Life for Leaders devotions here. Explore what the Bible has to say about work at the unique website of our partners, the The High Calling archive, hosted by the Theology of Work Project. A reflection on today's Life for Leaders theme can be found here: Best of Daily Reflections: God Hears Our Groaning

---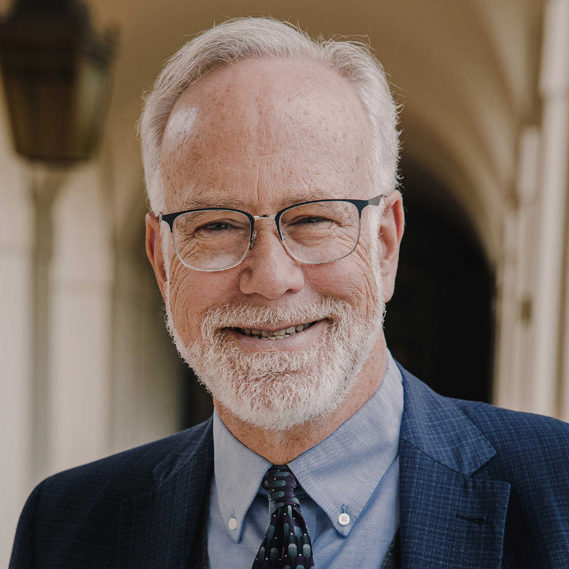 Dr. Mark D. Roberts is a Senior Strategist for Fuller's Max De Pree Center for Leadership, where he focuses on the spiritual development and thriving of leaders. He is the principal writer of the daily devotional, Life for Leaders, and the founder of the De Pree Center's Flourishing in the Third Third of Life Initiative. Previously, Mark was the Executive Director of the De Pree Center, the lead pastor of a church in Southern California, and the Senior Director of Laity Lodge in Texas. He has written eight books, dozens of articles, and over 2,500 devotions that help people discover the difference God makes in their daily life and leadership. With a Ph.D. in New Testament from Harvard, Mark teaches at Fuller Seminary, most recently in his D.Min. cohort on "Faith, Work, Economics, and Vocation." Mark is married to Linda, a marriage and family counselor, spiritual director, and executive coach. Their two grown children are educators on the high school and college level.