As for you, you were dead in your transgressions and sins, in which you used to live when you followed the ways of this world and of the ruler of the kingdom of the air, the spirit who is now at work in those who are disobedient. All of us also lived among them at one time, gratifying the cravings of our flesh and following its desires and thoughts. Like the rest, we were by nature deserving of wrath. But because of his great love for us, God, who is rich in mercy, made us alive with Christ even when we were dead in transgressions—it is by grace you have been saved.
I will never forget the feeling. There I was, a young boy standing just outside the gates of Disneyland. Beyond the turnstiles, I could see the Main Street station of the Disneyland Railroad. And beyond that? Adventure! Excitement! Joy! I could hardly contain myself.
I'm reminded of that feeling today as we stand just outside the gates of Ephesians 2. I realize this might seem odd to you. After all, what lies ahead isn't "The Happiest Place on Earth" so much as a theologically-deep chapter of Scripture. Yet, I find the story of God in Ephesians 2 to be absolutely compelling, life-changing, and, yes, exciting.
The fact that I've studied this chapter for dozens of hours only increases my anticipation. Once again, the Disneyland analogy is relevant. My boyish excitement standing outside the gates of the Magic Kingdom was increased by the fact that I had been there before. I was familiar with what was inside of those gates, and that increased my enthusiasm. Yet, at the same time, I sensed that there would be new discoveries. So it is with Ephesians 2. Yes, I know this text pretty well, and that increases my anticipation. But I'm also convinced there will be new discoveries for me, and I hope for you too.
Part of what I loved about Disneyland was the chance to share it with others. When I was a boy, I'd go there with my parents, siblings, and perhaps grandparents or friends. It would have been fun to be in Disneyland all by myself, I suppose. But having others with me made it so much better.
The same is true for me as I approach Ephesians 2. I have spent literally dozens, perhaps even hundreds, of hours studying this chapter on my own. I've seen things that have challenged me to think in new ways about God and his grace. I've learned things that have thrilled me. That's all great. But what is even more wonderful for me is the chance to share what I've discovered—and what I will soon discover—with you and the other 5,000 plus readers of Life for Leaders.
Today, I'd like to invite you to consider what lies ahead for us. I'd encourage you to read all of Ephesians 2. You can find it here. As you read, you might consider the following questions.
Something to Think About:
What in Ephesians 2 stands out to you?
What makes you question?
What makes you wonder?
Does anything in this passage excite you? If so, what and why?
Something to Do:
Today's "Something to Do" exercise is the one I explained above. Read all of Ephesians 2, and reflect upon what you have read and how you react to it.
Prayer:
Gracious God, as we begin this adventure of discovery in Ephesians 2, we're excited by what lies ahead. We'll reflect on truths that are full of your grace. We'll see ourselves and our lives differently. We'll learn so much more about what your salvation includes and how it changes everything.
So, dear Lord, as we begin our prayerful examination of Ephesians 2, we ask you to teach us by your Word and through your Spirit. We invite you to touch our hearts and transform our lives. Stretch our vision, Lord. Amaze us once again by the wonder of your work, the depth of your love, the grandeur of your plan. Amen.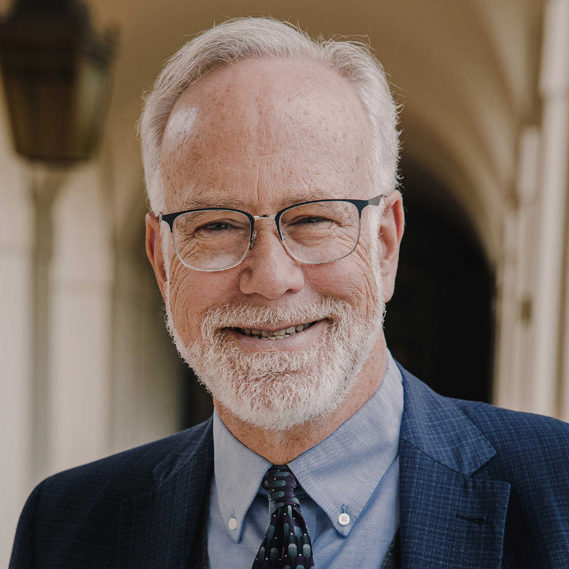 Dr. Mark D. Roberts is a Senior Strategist for Fuller's Max De Pree Center for Leadership, where he focuses on the spiritual development and thriving of leaders. He is the principal writer of the daily devotional, Life for Leaders, and the founder of the De Pree Center's Flourishing in the Third Third of Life Initiative. Previously, Mark was the Executive Director of the De Pree Center, the lead pastor of a church in Southern California, and the Senior Director of Laity Lodge in Texas. He has written eight books, dozens of articles, and over 2,500 devotions that help people discover the difference God makes in their daily life and leadership. With a Ph.D. in New Testament from Harvard, Mark teaches at Fuller Seminary, most recently in his D.Min. cohort on "Faith, Work, Economics, and Vocation." Mark is married to Linda, a marriage and family counselor, spiritual director, and executive coach. Their two grown children are educators on the high school and college level.