O come, let us worship and bow down,

let

us kneel before the LORD, our Maker!
For he is our God,


and

we are the people of his pasture,


and

the sheep of his hand.

Christians often think of worship primarily in terms of the things we do in our weekly "worship service." Worship means singing and praying and listening to sermons and celebrating the sacraments/ordinances and putting money in the offering plate. Now, these actions may well be expressions of worship, but they focus on the externals, not the heart of worship.
So, then, what is the heart of worship?
Psalm 95 answers this question in a direct and powerful way. The psalm begins with a call to joyous praise, as we're invited to sing and even to shout to the Lord (95:1). We bring our thanks and praise because of who God is as "a great God" and "a great King above all gods" who created the whole earth (95:2-5).
Then Psalm 95 moves from exuberant praise to humble worship: "O come, let us worship and bow down, let us kneel before the LORD, our Maker!" (95:6). In the original Hebrew of this verse, the verbs translated here as "worship," "bow down," and "kneel" have similar meanings. They all refer literally to the physical act of lowering oneself in a gesture of submission before a sovereign ruler. Thus, if God is the "great King above all gods," then our proper response is submitting to his sovereignty by bowing before him, offering all that we are to him in humility and reverence. As William Temple once said, "Worship is the submission of all our nature to God." It's giving God all that we are—heart, soul, mind, and strength. This act of submission is, indeed, the heart of worship.
Our words of thanks and songs of praise are expressions of our deepest worship, which is the offering our whole selves to God. But true worship happens not only as we gather for worship with God's people or draw near to God in our private devotions, but also as we live out our lives in the world. Every step we take and every word we speak, when given to the Lord, is an act of genuine worship. Thus, we can express the heart of worship each and every day, in our work and in our play, in our quietness and in our speaking, in our families and among our colleagues. In fact, one of the most important functions of our "worship services" is teaching us to offer ourselves to God so that we might continue to do so throughout the week.
Something to Think About:
What helps you to offer all that you are to God as an act of worship?
Do you see your daily life as a context for worshiping God? Why or why not?
How might you live worshipfully today? Tomorrow?
Something to Do:
When you get to work today, offer a short, silent prayer of dedication to God, offering all that you are and all that you will do for his purposes and glory. Then, allow your work to be an act of worship.
Prayer:
Take my life, and let it be consecrated, Lord, to Thee.
Take my moments and my days; let them flow in ceaseless praise.
Take my hands, and let them move at the impulse of Thy love.
Take my feet, and let them be swift and beautiful for Thee.
Take my voice, and let me sing always, only, for my King.
Take my lips, and let them be filled with messages from Thee.
Take my silver and my gold; not a mite would I withhold.
Take my intellect, and use every power as Thou shalt choose.
Take my will, and make it Thine; it shall be no longer mine.
Take my heart, it is Thine own; it shall be Thy royal throne.
Take my love, my Lord, I pour at Thy feet its treasure store.
Take myself, and I will be ever, only, all for Thee. Amen.
The words to this prayer are from the hymn, "Take My Life and Let It Be," by Frances R. Havergal, 1874, public domain.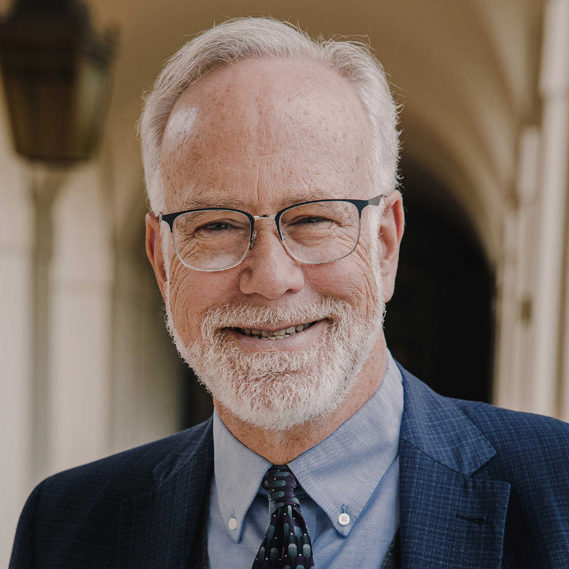 Dr. Mark D. Roberts is a Senior Strategist for Fuller's Max De Pree Center for Leadership, where he focuses on the spiritual development and thriving of leaders. He is the principal writer of the daily devotional, Life for Leaders, and the founder of the De Pree Center's Flourishing in the Third Third of Life Initiative. Previously, Mark was the Executive Director of the De Pree Center, the lead pastor of a church in Southern California, and the Senior Director of Laity Lodge in Texas. He has written eight books, dozens of articles, and over 2,500 devotions that help people discover the difference God makes in their daily life and leadership. With a Ph.D. in New Testament from Harvard, Mark teaches at Fuller Seminary, most recently in his D.Min. cohort on "Faith, Work, Economics, and Vocation." Mark is married to Linda, a marriage and family counselor, spiritual director, and executive coach. Their two grown children are educators on the high school and college level.