John said to the crowds that came out to be baptized by him, "You brood of vipers! Who warned you to flee from the wrath to come? Bear fruits worthy of repentance. Do not begin to say to yourselves, 'We have Abraham as our ancestor'; for I tell you, God is able from these stones to raise up children to Abraham. Even now the ax is lying at the root of the trees; every tree, therefore, that does not bear good fruit is cut down and thrown into the fire."
And the crowds asked him, "What then should we do?" In reply he said to them, "Whoever has two coats must share with anyone who has none; and whoever has food must do likewise." Even tax collectors came to be baptized, and they asked him, "Teacher, what should we do?" He said to them, "Collect no more than the amount prescribed for you." Soldiers also asked him, "And we, what should we do?" He said to them, "Do not extort money from anyone by threats or false accusation, and be satisfied with your wages."
As the people were filled with expectation, and all were questioning in their hearts concerning John, whether he might be the Messiah, John answered all of them by saying, "I baptize you with water; but one who is more powerful than I is coming; I am not worthy to untie the thong of his sandals. He will baptize you with the Holy Spirit and fire. His winnowing fork is in his hand, to clear his threshing floor and to gather the wheat into his granary; but the chaff he will burn with unquenchable fire."
So, with many other exhortations, he proclaimed the good news to the people.
Focus
We flee from the wrath to come because we are fleeing towards the good news—towards the coming Messiah. We flee from the wrath to come by pursuing holiness of heart and life.
Devotion
The Advent lectionary loves John the Baptist. A lot. No matter which of the three years (A, B, and C) in the lectionary we are following in any given Advent, we get two weeks of John the Baptist. This is the second week; last week we heard of the beginning of John's ministry as he went around preaching a baptism of repentance. Luke the historian relates this to Isaiah's beautiful prophecy of a redeemed world:
"The voice of one crying out in the wilderness:
'Prepare the way of the Lord,
make his paths straight.
Every valley shall be filled,
and every mountain and hill shall be made low,
and the crooked shall be made straight,
and the rough ways made smooth;
and all flesh shall see the salvation of God.'" (Luke 3:4-6, referencing Isaiah 40:3-5).
This Sunday, though, we get a taste of John's fuller message, and it's not all that cheerful. I wrestled with which parts to cut out of the passage to make it shorter, but I ended up leaving the whole thing in because it is all significant—and none more so than the famous line with which John begins: "You brood of vipers! Who warned you to flee from the wrath to come?" (Luke 3:7)
When John Wesley began his ministry and slowly found his way into organizing his followers into groups for spiritual accountability, this was ultimately the question that determined initial membership: "Do you have a desire to flee from the wrath to come?" Not: Are you baptized? Not: Do you belong to a local parish? Not: Do the right people vouch for you? Instead: do you want to get right with God? Not simply once, scared by the thought of hell and rushed into making a decision, but do you want to live a transformed life? Methodist theologian Taylor Burton-Edwards writes,
What the Wesleys and the Methodists intended was that people would continue to desire to flee the wrath to come throughout their lives and show it by how they lived—growing in holiness of heart and life as they lived out the General Rules along with others watching over them, and each other, in love.
Wesley got that idea, among other places, from this passage. Once John the Baptist gets everyone's attention in Luke 3:7-9 and they ask him what to do next, he provides them very practical instructions—instructions which the early Methodist movement would later bring to mind in its injunctions to do no harm and to do good. Share with the poor (even if you are poor yourself). Don't use your job to exploit people. Don't be greedy.
Many prophets in Israel and Judah's history had preached repentance in words very similar to these—as we heard only yesterday when considering Zephaniah. They called their listeners to account, they gave them a vision of what life in the redeemed community should look like, and they told their hearers that the Lord would bring judgement and a new day. But as John the Baptist delivers the familiar final part of this prophetic message—the announcement of the new day and of the coming Messiah—he really sounds as though that Messiah is right around the corner as he says "I baptize you with water; but one who is more powerful than I is coming; I am not worthy to untie the thong of his sandals. He will baptize you with the Holy Spirit and fire" (Luke 3:16). Which, of course, the Messiah was. Right around the corner, that is. He was John's own cousin, and he shows up to be baptized only 5 verses later in Luke 3:21-22.
So, fleeing from the wrath to come has a point—a point emphasized even further by the ironic last verse of the passage (Luke 3:17), which calls "good news" a speech that started off by addressing its listeners as a "brood of vipers." We flee from the wrath to come, or should at any rate, because we are fleeing towards the good news—towards the coming Messiah. As Wesley well knew, we flee from the wrath to come by pursuing holiness of heart and life.
That is the message of John the Baptist for us this Advent—all two weeks of him.
Reflect
How are you fleeing from the wrath to come?
How are you pursing holiness of heart and life?
Do you want to live a transformed life?
Act
One hymn sung in the early Methodist movement, written by Charles Wesley for those who wished to flee from the wrath to come and be transformed, was "Come, Sinners, to the Gospel Feast." (The current United Methodist hymnal breaks up the lyrics into two separate hymns: both the first and second are taken from Wesley's original lyrics, and are well worth reading). Listen to this setting of the second set of lyrics, and ponder the love and power of the coming Messiah.
Pray
Lord, transform me. Amen.
Find all Life for Leaders devotions here. Explore what the Bible has to say about work at the unique website of our partners, the Theology of Work Project. Commentary on today's Life for Leaders theme can be found here: John the Baptist Teaches Workplace Ethics (Luke 3:8-14)

---
Subscribe to Life for Leaders
Sign up to receive a Life for Leaders devotional each day in your inbox. It's free to subscribe and you can unsubscribe at any time.
---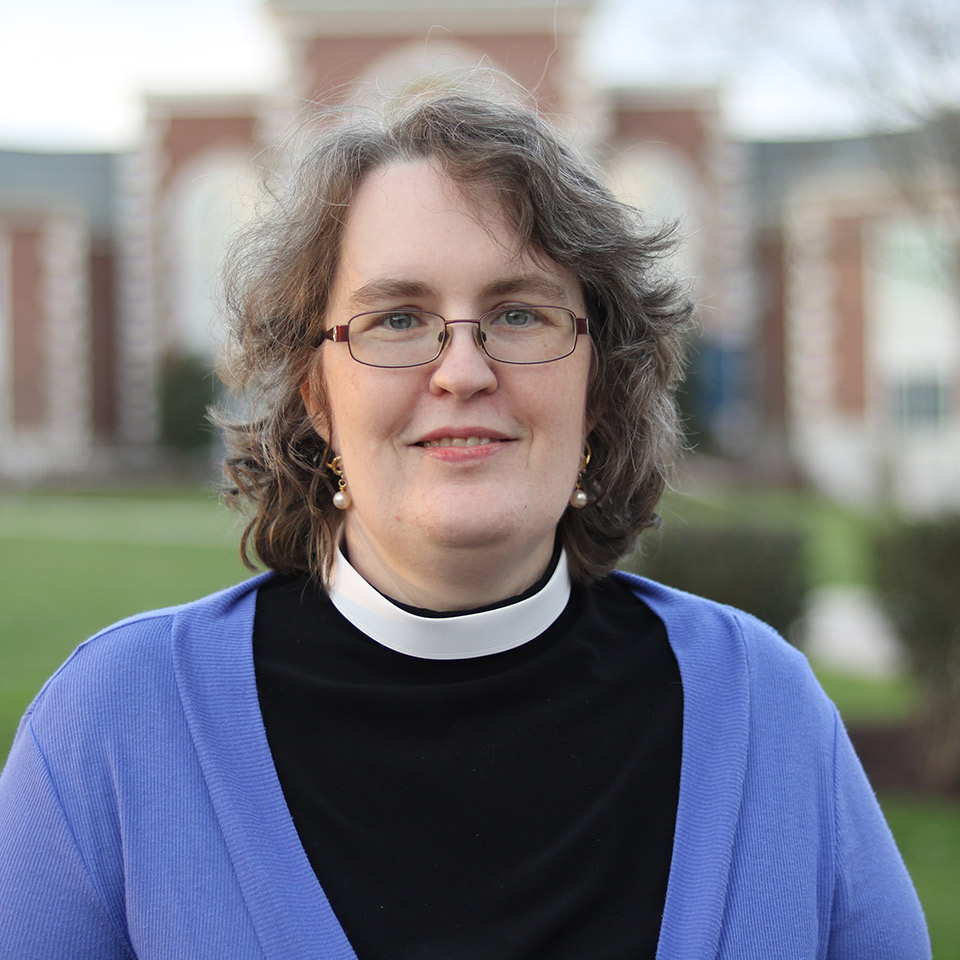 Jennifer Woodruff Tait (PhD, Duke University) is the editor of and frequent contributor to Life for Leaders. She is also the managing editor of Christian History magazine and web editor for the Theology of Work Project, and a priest in the Episcopal Church. She has written a book of poetry, Histories of Us. Jennifer lives in Berea, Kentucky, with her husband, Edwin, and their two daughters.
Click here to view Jennifer's profile.