But you will receive power when the Holy Spirit comes on you; and you will be my witnesses in Jerusalem, and in all Judea and Samaria, and to the ends of the earth.
I'll be transparent about an embarrassing reality: wise planning and my desire for comfort can sometimes crowd God out of my life. I suspect the same is true for you at times. It's probably true for everybody who works as a wealth creator in the marketplace.
As we continue to focus on following Jesus as a wealth creator, we've got to look close to home: the local church. If our ultimate goal as Christians is to spread God's good news — of freedom, forgiveness, healing, and wholeness — perhaps the single best investment we can make is in what our local church is already doing.
In Acts 1:8, Jesus shares with his disciples that they will be his witnesses to the entire world, and that he'll give them sufficient power — the Holy Spirit — to accomplish something that seems impossible.
But what we might not remember from that same commissioning is that Jesus outlines an expected order. It's a series of concentric circles: their local community (Jerusalem), nearby places that would be more familiar (Judea), nearby places they'd be feared and despised (Samaria), and from there the good news would expand in ever-widening circles to the very ends of the earth.
Here's why the local church is so vital in spreading the gospel. The disciples' natural instinct would have been to skip over Samaria entirely, and go straight to the rest of the world. Remember, there was a great deal of mutual fear and distrust between Samaritans and Jews.
It reminds me of the way we try to "make a difference" by locking our car doors, driving past a "bad" neighborhood to the airport, and then flying to Zimbabwe for a missions trip.
The good news is that the local church is the global institution. Those early Christians thought big, believed big, and the result was a globalized faith. Not only are more than 2 billion people Christians today, worshipping in local churches across the globe, but Christianity is growing most rapidly in the Southern Hemisphere. Acts 1:8 is still happening!
Our local church, then, is in the perfect position to respond to the needs of a globalized world. Jesus has given us both the mission and the power to do so.
With our fellow believers, we've got to travel through Judea and Samaria. Not skip past certain places, or fly over them, but travel through them. Places where the people are different from us. Places we've been taught to consider as lesser, or as unsafe. To despise, even.
But what if our local church isn't doing those things? Well, then we need to be the ones to start doing them! And to pull that off, we're going to need the fruit of God's Spirit in a big way.
Let's get to know employees who live in different parts of town, and people of different ages and income brackets and races and education levels. Let's get to know Christians who go to a very different kind of church, and folks who don't go to church at all. Let's think past checkbooks and checklists, and start going outside the cultural walls that often limit our ability to follow the lead of Jesus.
And when we start local, we'll discover that we're entering a network of kingdom builders that stretches back thousands of years, and across the entire globe.
QUESTIONS TO CONSIDER:
What "divides" might God be inviting you to cross?
What is your church already doing to fulfill the great commission, and how can you use your talents to partner with that effort?
PRAYER:
Pray through the following scripture and ask God for guidance and wisdom as you wrestle with these issues:
They devoted themselves to the apostles' teaching and to fellowship, to the breaking of bread and to prayer. Everyone was filled with awe at the many wonders and signs performed by the apostles. All the believers were together and had everything in common. They sold property and possessions to give to anyone who had need. Every day they continued to meet together in the temple courts. They broke bread in their homes and ate together with glad and sincere hearts, praising God and enjoying the favor of all the people. And the Lord added to their number daily those who were being saved (Acts 2:42-47).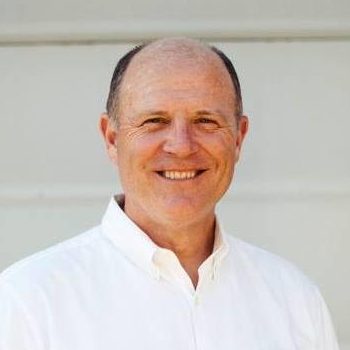 Roy Goble grew up working in his father's junkyard, where he learned to take apart absolutely anything and to evaluate everything for the value of its parts. After studying economics and business at Westmont College, and marrying his high school sweetheart, D'Aun, he joined his family's growing real estate business. As the business flourished, he experienced the complexity of creating wealth while following Jesus. He began to wrestle with what he knew about business and what Jesus was calling him to be and do, beginning a decades-long quest for a way to understand his place in God's kingdom and in a global society.
Click here to view Roy's profile.