When they heard this, all in the synagogue were filled with rage. They got up, drove him out of the town, and led him to the brow of the hill on which their town was built, so that they might hurl him off the cliff. But he passed through the midst of them and went on his way.
For more context, you can read Luke 4:16-30 here.
Focus
Today's devotion is part of the series Following Jesus Today.
As Jesus faithfully proclaimed and lived the kingdom of God, he faced resistance, even from those who had been close to him. We will experience something similar as we seek to follow Jesus today. Knowing that resistance will come allows us to be ready. We won't stand alone, but will follow Jesus in a community that can help us discern what is right and persevere in the face of opposition.
Devotion
Yesterday's Life for Leaders devotion continued our examination of Luke's story of Jesus in the synagogue of Nazareth. After reading a prophecy from Isaiah, Jesus claimed to fulfill the prophetic promise of an anointed one who would bring salvation to the poor, the captives, the blind, and the oppressed. At first, those in the synagogue voiced their approval. But when Jesus declined to do miracles for them and suggested that his ministry would serve people on the margins, the people in the synagogue became enraged. In fact, they even tried to throw Jesus off a local cliff, but somehow he managed to escape.
If we seek to follow Jesus today, there will be times when we will experience something similar. I'm not thinking about the "hurl off the cliff" part. But I do know that faithful engagement in the work of Jesus today will stir up resistance if not outright opposition. And sometimes this antagonism will come from people who are close to us, even as Jesus experienced rejection from those in Nazareth who were his friends, neighbors, and family.
I think for example of a pastor friend of mine I'll call Ben. Some years ago he was called to a new church in a city in the southwestern United States. He cared deeply for his congregation and they loved him in return. Everything seemed to be going wonderfully with his pastorate. But, as he became more connected to the community around the church, Ben realized that his congregation was not serving a substantial group in town. This predominantly Anglo church had overlooked their Mexican American neighbors. So Ben began working with church leaders to develop programs for this underserved group. In a couple of years, not only was the church able to meet many tangible needs of their neighbors, but also quite a few of those being served began participating enthusiastically in life of the church.
Though some of the elders of this church were pleased by their new outreach, others were not. Even some who had been on the committee that called Ben were unsupportive. They felt uncomfortable having in "their church" people who were not just like them. When they tried to get Ben to curtail the church's outreach to the Mexican American community, he declined. He explained that this effort was consistent with the ministry of Jesus, hoping his unhappy elders would change their minds. But this didn't happen. Instead, they worked behind the scenes to get others in the church to agree with "their side." In time, resistance to Ben's leadership was so strong that he decided he should leave the church.
Now, I'm not suggesting that every time someone has a problem with pastoral leadership that person is in the wrong. Pastors can mess up too. (Just ask those for whom I was their pastor!) My point here is that if we seek to follow Jesus faithfully, we can expect resistance from others. Knowing this in advance can help us when resistance comes. In some cases, we'll know that we need to persevere and will seek God's strength to hang in there. In other cases, like that of Jesus in Luke 4, we'll decide that it's best to leave.
Let me close with a word of encouragement. When, in your effort to follow Jesus, you face resistance, don't stand alone. Gather with others who can be with you in this time. Invite them to help you discern what is right. It may be that you need to change course. Ask for prayer from those who are standing with you. Lean on their support. Receive their exhortation. Remember, following Jesus is something we do together.
Reflect
How do you respond to what happened to Jesus in our story?
Have you ever experienced something like this in your life? When? What was it like?
If following Jesus faithfully today will bring on resistance, what have you built into your life to help you make wise choices and persevere when things are hard?
Act
Do you have a small group of fellow disciples of Jesus who can stand with you when you face resistance? If not, what might you do to begin to form this group?
Pray
Lord Jesus, thank you for the realism of the gospels. They don't paint an unrealistic, happy-faced picture of your ministry. They show the challenges you faced, even resistance from your friends, neighbors, and family in Nazareth.
Lord, as we seek to follow you today, we will also experience resistance. When this happens, you know how it feels. You understand our disappointment and sadness, even our anger. Jesus, when resistance comes, may we rely on you and your people for strength. Give us wisdom to know how best to respond. If we need to change course, show us. If we need more patience, grant us this gift. If it's time to move on, may we have confidence to follow as you lead. Amen.
---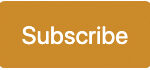 Sign up to receive a Life for Leaders devotional each day in your inbox. It's free to subscribe and you can unsubscribe at any time.
Find all Life for Leaders devotions here. Explore what the Bible has to say about work at the unique website of our partners, the High Calling Archive, hosted by the Theology of Work Project. Reflection on today's Life for Leaders theme can be found here: Best of Daily Reflections: Would You Throw Jesus Off a Cliff?

---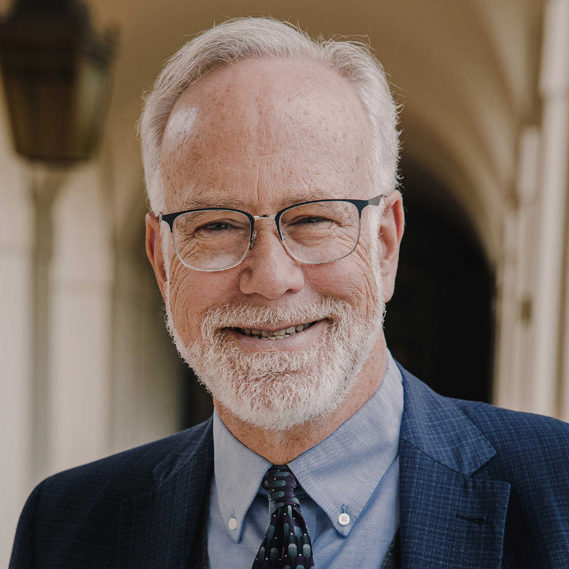 Dr. Mark D. Roberts is a Senior Strategist for Fuller's Max De Pree Center for Leadership, where he focuses on the spiritual development and thriving of leaders. He is the principal writer of the daily devotional, Life for Leaders, and the founder of the De Pree Center's Flourishing in the Third Third of Life Initiative. Previously, Mark was the Executive Director of the De Pree Center, the lead pastor of a church in Southern California, and the Senior Director of Laity Lodge in Texas. He has written eight books, dozens of articles, and over 2,500 devotions that help people discover the difference God makes in their daily life and leadership. With a Ph.D. in New Testament from Harvard, Mark teaches at Fuller Seminary, most recently in his D.Min. cohort on "Faith, Work, Economics, and Vocation." Mark is married to Linda, a marriage and family counselor, spiritual director, and executive coach. Their two grown children are educators on the high school and college level.