But when Simon Peter saw it, he fell down at Jesus' knees, saying, "Go away from me, Lord, for I am a sinful man!" For he and all who were with him were amazed at the catch of fish that they had taken; and so also were James and John, sons of Zebedee, who were partners with Simon. Then Jesus said to Simon, "Do not be afraid; from now on you will be catching people." When they had brought their boats to shore, they left everything and followed him.
For more context, you can read Luke 5:1-11 here.
Focus
Today's devotion is part of the series Following Jesus Today.
In the biblical Gospels we see Jesus calling those who will be his disciples. They respond by following him, literally. Today, we also respond to the call of Jesus. We are disciples in response to his initiative. Jesus calls us into relationship with himself and into a life of service. Following Jesus changes the way we work and live each day.
Devotion
As you know, this devotion is part of a series I've called Following Jesus Today. I'm working my way slowly through the Gospel of Luke, reflecting on passages that help us grasp what it means for us to follow Jesus in our world, in this time of history, in our workplaces and homes, in our cities and churches. Today's passage from Luke speaks explicitly about the disciples following Jesus, giving us plenty to chew on as we consider how we also might follow Jesus.
Today's story happens by the "lake of Gennesaret," also known as the Sea of Galilee (Luke 5:1). Jesus taught the crowd that had gathered from a boat belonging to a fisherman named Simon. Presumably, the acoustics were better this way. After he finished speaking, Jesus told Simon to go out into deeper water and lower his nets. Simon wanted to demur because he and his crew had been fishing all night without any luck. But, at the word of Jesus, they dropped their nets. Instantly they caught so many fish that their nets began to break. Seeing this, Simon Peter fell down before Jesus, saying, "Go away from me, Lord, for I am a sinful man!" (Luke 5:8). But Jesus responded, "Do not be afraid; from now on you will be catching people" (Luke 5:10). So when the boats landed, Simon Peter and his partners, James and John, "left everything and followed [Jesus]" (Luke 5:11).
One of the striking things about this story is the initiative Jesus shows in calling Simon Peter, James, and John. In the first-century Jewish world, a person who wanted to learn from a certain rabbi would seek out the rabbi. But Jesus does things the other way around by actively reaching out to those he wanted to follow him.
Jesus called his disciples in the first century. And he still calls disciples today. Though we don't usually receive a visit from the human Jesus who jumps in our boat and calls us with an audible voice, we who follow him do so in response to his call. We hear this call in different ways, sometimes through preaching, sometimes through reading the Gospels, sometimes through the witness of a family member or colleague. No matter how it begins, following Jesus isn't something we initiate. It is our response to the initiative of Jesus in our lives. It is acting in obedience to the one who says to us, "Do not be afraid; from now on you will be catching people" (Luke 5:10).
Reflect
If you are following Jesus, how did you first hear his call?
How does the call to follow Jesus make a difference in your daily life? In your work? In your relationships? In your civic involvement?
Act
Read through Luke 5:1-11, putting yourself in the place of Simon Peter. Imagine how you would think and feel if you were in his shoes. Is there anything you'd like to say to Jesus in light of your reflections?
Pray
Lord Jesus, though you haven't visited me in the way you once dropped in on Simon Peter, James, and John, I thank you for taking initiative in my life. Thank you for calling me into relationship with you and participating in your work in the world. Though I can't literally walk with you today, help me to follow you in all that I do and say. May I live in response to your gracious call today, and every day. Amen.
---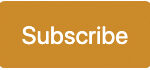 Sign up to receive a Life for Leaders devotional each day in your inbox. It's free to subscribe and you can unsubscribe at any time.
Find all Life for Leaders devotions here. Explore what the Bible has to say about work at the unique website of our partners, the Theology of Work Project. Commentary on today's Life for Leaders theme can be found here: Jesus Calls People at Work (Luke 5:1-11; 27-32)

---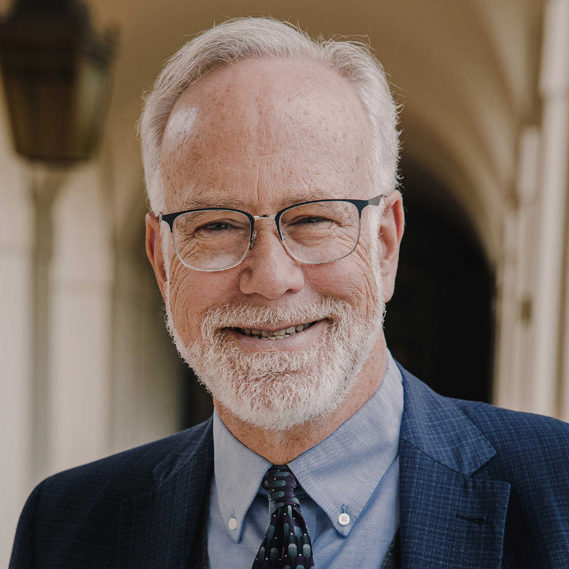 Dr. Mark D. Roberts is a Senior Strategist for Fuller's Max De Pree Center for Leadership, where he focuses on the spiritual development and thriving of leaders. He is the principal writer of the daily devotional, Life for Leaders, and the founder of the De Pree Center's Flourishing in the Third Third of Life Initiative. Previously, Mark was the Executive Director of the De Pree Center, the lead pastor of a church in Southern California, and the Senior Director of Laity Lodge in Texas. He has written eight books, dozens of articles, and over 2,500 devotions that help people discover the difference God makes in their daily life and leadership. With a Ph.D. in New Testament from Harvard, Mark teaches at Fuller Seminary, most recently in his D.Min. cohort on "Faith, Work, Economics, and Vocation." Mark is married to Linda, a marriage and family counselor, spiritual director, and executive coach. Their two grown children are educators on the high school and college level.