And she gave birth to her firstborn son and wrapped him in bands of cloth, and laid him in a manger, because there was no place for them in the inn.
As [Jesus] came near and saw the city, he wept over it.
Focus
Contrary to the claims of a beloved carol, it's not actually true of Jesus that "no crying he makes." In Luke 19 we see Jesus weeping expressively over the broken and suffering city of Jerusalem. His example invites us to feel and express our grief over the brokenness and suffering of our own cities today. We are saddened and angry when we see people created in God's image mistreated and even murdered. Our expression of grief opens our hearts to receive God's call in a new ways as agents of his peace, justice, and love.
Devotion
One of the very first things I learned about Jesus was that, as a baby, he didn't cry. The source of this information was, of course, the beloved Christmas carol, "Away in a Manager." When "the little Lord Jesus" is awakened by the lowing of the cattle, "no crying he makes." Only later in life did I learn that the theology of this verse was way out of line with Scripture. If Jesus was truly the incarnation of the Word of God, if he was fully human in addition to being fully divine, then he surely participated in normal human behavior, like crying when he was a baby.
In fact, the biblical gospels actually depict the crying of Jesus, not as an infant, but as a grown man. Perhaps the most familiar example appears in John 11, where Jesus wept along with those who were grieving over the death of Lazarus (John 11:31-35). Another example appears in Luke 19, where Jesus approaches the city of Jerusalem. "As he came near and saw the city," Luke tells us, "he wept over it" (19:41). In fact, the Greek word translated here a "wept" is a powerful verb that could even be translated as "wailed" (klaio). We're not talking about a modest sniffle, but a strong, gut-wrenching, public expression of grief.
Why did Jesus weep in this dramatic way? In Luke 19, Jesus explains his sadness over Jerusalem. The city had had a chance to embrace the peace that Jesus offered, but they rejected it even as they rejected him. The salvation of God was now hidden from Jerusalem, which, in time would be crushed to the ground because they failed to recognize their "visitation from God" (19:44). Jesus felt tremendous grief as he gazed upon the broken city. He wept, much as the prophet Jeremiah once wept over Judah and Jerusalem (Jer. 9:1-11).
The example of Jesus gives us permission to grieve over the brokenness and pain of our cities today. It invites us to feel and express our sadness and anger over suffering and injustice. In this time of history in the United States we need this permission and invitation, perhaps now more than ever. Over 100,000 of our fellow citizens have now died from COVID-19, devastating families, communities, and churches. Over 40 million people have lost their jobs and now face extreme economic hardships.
Then, in the midst of this horror, we learn of the senseless killings of African-Americans, culminating in the murder of George Floyd by a white police officer. The pain and rage of millions of people of color and their allies is expressed in fervent prayer meetings and peaceful protests, which some people exploit as an occasion for acts of violence. Yet, these acts mustn't take our attention away from the injustice of racism that continues to plague our society, systems, and even our own hearts. We rightly grieve over the mistreatment of people created in God's image. We rightly repent over our own participation in unjust structures. We who seek to follow Jesus have every reason to weep over our own cities much as Jesus once did over Jerusalem.
Of course Jesus didn't stop there. After weeping he also acted decisively and sacrificially to bring a more pervasive peace than anyone could have imagined. Grief over injustice and suffering isn't the end of our response, but just the beginning. As we take our grief to the Lord, we ask what he would have us do. We offer ourselves as instruments of his peace, as seekers of his justice in every part of life, and as people who love in deed and not only in word. Weeping opens us up to feel God's heart, receive God's direction, and join in his kingdom mission. What this means for each one of us will be distinctive, given our situation in life and our particular callings. But we can all do something to advance the cause of justice in our part of the world and to stand in solidarity with the African American community in the midst of our current crisis.
Reflect
How do you respond to the weeping of Jesus over Jerusalem? Have you ever done something like this? If so, when and why? What was it like for you?
How do you feel about what's happening in our country right now (and, indeed, throughout the world)? How do you express your feelings and thoughts to the Lord?
Act 1
Take some time to open your heart to God. Ask him to give you his heart for what's happening in our world today, including our cities. Give yourself freedom to express whatever you feel to the Lord.
Act 2
I would like to add a second Act section to today's devotion. It's relevant especially for those of you who are like me. These days I'm especially aware of my own social location as a privileged white male. It can be hard for me to understand the experience of those whose lives are so different from mine, including African American people. I'm thankful for those who have helped me to grow in my understanding and empathy, though I know I have a long way to go.
If, like me, you want to expand your mind and heart when it comes to issues of race, let me point to a couple helpful resources. First, Dr. Dwight Radcliff, assistant provost of the Pannell Center for African American Church Studies at Fuller Seminary talks about "Black Pain" in a podcast with Fuller's president, Dr. Mark Labberton. Second, I had the privilege of helping to interview Austin Channing Brown in the "Making It Work" podcast the De Pree Center produces with the Theology of Work Project. Austin, the author of I'm Still Here: Black Dignity in a World Made for Whiteness, talked for the podcast on the subject, "The Invisible Burden of Being a Black Woman in the Workplace." This was an enlightening and touching conversation that I'd love to share with you.
Pray
Lord Jesus, thank you for weeping over Jerusalem. Thank you for feeling grief over sin and suffering. Thank you for teaching us that it's right to express grief without hesitation or shame.
O Lord, as we look at our cities today, we grieve. We feel a deep sadness over the suffering of others, whether from disease, loss, fear, violence, or injustice. We listen to the anguish of our fellow citizens and grieve, perhaps even weep.
As we do, give us hearts like yours, Lord, hearts of compassion for others, hearts of passion for your justice, hearts ready to serve and sacrifice. And as we open our hearts to you, show us we should participate in the work of your kingdom, as we do justice, love kindness, and walk humbly with you. Amen.
---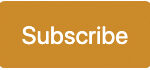 Sign up to receive a Life for Leaders devotional each day in your inbox. It's free to subscribe and you can unsubscribe at any time.
Find all Life for Leaders devotions here. Explore what the Bible has to say about work at the unique website of our partners, the High Calling archive, hosted by the Theology of Work Project. Reflection on today's Life for Leaders theme can be found here: Imitating Christ's Humility

---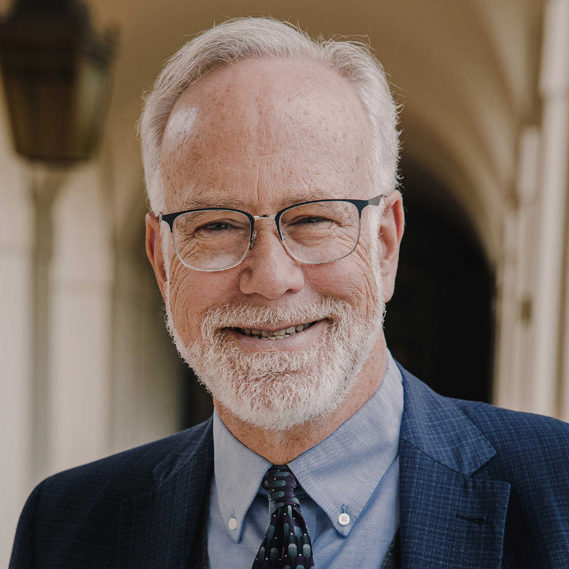 Dr. Mark D. Roberts is a Senior Strategist for Fuller's Max De Pree Center for Leadership, where he focuses on the spiritual development and thriving of leaders. He is the principal writer of the daily devotional, Life for Leaders, and the founder of the De Pree Center's Flourishing in the Third Third of Life Initiative. Previously, Mark was the Executive Director of the De Pree Center, the lead pastor of a church in Southern California, and the Senior Director of Laity Lodge in Texas. He has written eight books, dozens of articles, and over 2,500 devotions that help people discover the difference God makes in their daily life and leadership. With a Ph.D. in New Testament from Harvard, Mark teaches at Fuller Seminary, most recently in his D.Min. cohort on "Faith, Work, Economics, and Vocation." Mark is married to Linda, a marriage and family counselor, spiritual director, and executive coach. Their two grown children are educators on the high school and college level.