"No good tree bears bad fruit, nor again does a bad tree bear good fruit; for each tree is known by its own fruit. Figs are not gathered from thorns, nor are grapes picked from a bramble bush. The good person out of the good treasure of the heart produces good, and the evil person out of evil treasure produces evil; for it is out of the abundance of the heart that the mouth speaks."
God blessed them, and God said to them, "Be fruitful and multiply, and fill the earth and subdue it; and have dominion over the fish of the sea and over the birds of the air and over every living thing that moves upon the earth."
Focus
You were created to make a difference in this world. Fruitfulness is in your human DNA because God made you in his own image. So, pay attention to your longing to do good work, to love people well, to contribute to your community, and to live your life to the fullest.
Today's devotion is part of the series Following Jesus Today.
Devotion
In yesterday's Life for Leaders devotion, I began looking at what Jesus said about bearing fruit in life. Good trees bear good fruit; bad trees bear bad fruit. Each tree, according to Jesus, "is known by its own fruit" (Luke 6:44). This truth invites us, I suggested, to examine our lives honestly, to pay attention to the "fruit" we're growing through all that we do in life.
As I reflect on what Jesus said about trees and fruit, I'm reminded of the creation account in Genesis 1. There, after creating human beings in his own image as male and female, God said to them, "Be fruitful and multiply, and fill the earth and subdue it . . ." (Genesis 1:28). There you have it. The very first thing God said to human beings, the very first imperative in Scripture is "Be fruitful." Fruitfulness, you might say, is in your DNA as a human being. You were created to bear fruit in life.
In the context of Genesis, bearing fruit has to do, most literally, with bearing and raising children. But the implications of fruitfulness in this passage are both broader and deeper. We bear fruit, not only in procreation, but in all of life, through the work we do, the relationships we nurture, and the "stuff" we produce. Theologians sometimes refer to Genesis 1:28 as the Cultural Mandate—in that through our obedience to this imperative we will make, form, and curate culture.
Fruitfulness is part of our DNA not only as created beings but also as followers of Jesus. In John 15, Jesus says that his disciples are like branches of a vine (15:2). If we abide in Jesus the vine, then we will "bear much fruit" (John 15:5). When this happens, the "Father is glorified" and we "become [Jesus's] disciples" (John 15:8). Jesus does not explain in detail what counts are our fruit, though it is centered in our love for each other (John 15:12).
Because we were created for and called to fruitfulness, something deep within us resonates with what Jesus says about trees bearing good fruit. We long to be such a tree. Recently, I was talking with a woman who is in a season of vocational clarification and transition. "What I really want to do," she said, "is make a difference in this world. I want to make a difference that matters. I know it sounds trite, but this really is what I long for." I expect you can relate. I know I can. To use the words of Jesus, I long to be a tree that bears good fruit. And so do you.
Tomorrow I'll continue to reflect with you on living fruitfully. For now, let me encourage you to consider the following questions.
Reflect
When you think of being fruitful in life, what comes to mind? What thoughts? What feelings? What pictures or memories?
When you think about a life of fruitfulness, who comes to mind? Who serves as a model of fruitful living for you?
When in life have you felt especially fruitful? What was happening to make you feel this way?
Have you experienced seasons of fruitlessness? If so, what might explain why this was happening?
Act
Read Genesis 1:26-28. Take time to savor this text. What does it stir up in you? What ideas? What questions? What longings?
Pray
Gracious God, thank you for creating us in your image. Thank you for giving us the ability to work, to make a difference in this world. Thank you for blessing us and calling us to be fruitful. Thank you for allowing us to be your partners in the work of filling and governing the earth.
Lord, you have made me to be fruitful in life. You have called me to be a fruitful branch. Help me, I pray, to bear good and ample fruit. Teach me to abide in you so that I might flourish in all that I do.
To you be all the glory! Amen.
---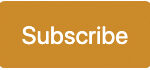 Sign up to receive a Life for Leaders devotional each day in your inbox. It's free to subscribe and you can unsubscribe at any time.
Find all Life for Leaders devotions here. Explore what the Bible has to say about work at the unique website of our partners, the Theology of Work Project. Commentary on today's Life for Leaders theme can be found here: The Work of the "Creation Mandate" (Genesis 1:28, 2:15)

---