When I interviewed Stephanie Smith – an African American woman in her late 40's – about her hopes for the coming years in life, the word she repeatedly used was margin. "I took a back seat instead of continuing to climb the corporate ladder to have more margin in life," she shared. "Instead of being consumed with work, I want to have margin to be able to continue to mentor." Margin – or the idea of having the room, the capacity, the flexibility to be, and do what you desire and feel called to – was the theme of this phase of Stephanie's life, especially as she envisioned her ideal retirement years. And what she desires is to have meaning, impact others, and give back to younger generations.
Much of Stephanie's life up to this point was full of busyness, stress, and a lack of adequate margin. With over three decades as a high-level leader in healthcare administration, Stephanie intimately understood being consumed by her career. "My pace felt dictated by my work and deadlines…I always felt so rushed," she shared. Feeling rushed made it difficult to enjoy the small and meaningful moments of life. For instance, when she participated in activities at work, at church, or with friends and family, she felt emotionally and spiritually disengaged. "I stayed in my head to get through the daily checklist, while my heart suffered from a lack of genuine connection with others." To make matters worse, she experienced some workplace trauma that left her in a season of uncertainty about her career. Decades of corporate hurt via marginalization, discrimination, bullying, and public shaming of her faith culminated in her abrupt exit from the healthcare industry to search for what God would have her do next. "I was so confused…I didn't have any answers," she shared. This uncertainty, pain, and mounting transitions only added to her exhaustion, thus robbing her of the little margin she did have.
I stayed in my head to get through the daily checklist, while my heart suffered from a lack of genuine connection with others.
These experiences shaped Stephanie's decisions to find more space as she looked towards her future. She and her husband went through a period of reassessment even before the COVID-19 pandemic slowed down much of modern life: "My husband and I prayed what the Lord would have for us, and we really heard God tell us to stop many of our church activities." They set up some boundaries and became more intentional about the activities they committed to. She is also taking proactive steps to improve her finances and physical health because she doesn't want to be held back by debt or physical ailments later in life. This intentional reassessment led to a new direction and a refined purpose as she prepares for her third third of life. In 2019 she enrolled in a doctorate of leadership program with hopes of teaching and mentoring emerging leaders.
This desire to pour into young people connects to Stephanie's definition of a meaningful life. "For me, a meaningful life isn't about being in a position of fame or fortune or anything like that," she shared. "It's all about what I can do for others." Stephanie wants to invest her time in things that matter, including relationships with her friends and family and providing support to young people – whether that's professional development in the classroom or relational support as a mentor at church. "This goes back to my childhood when I'd watch my grandmother give to others." Her grandmother was like an oasis – a life-giving destination people knew they could come to if they needed help, nourishment, or refuge from the pains of life. As a little girl, Stephanie would watch her grandmother pour into the countless church and community members by baking them cookies, listening to their problems, or offering them wise council. Stephanie intuitively understood the type of person her grandmother was: "She always sought to bring life, to always uplift, to always encourage."
"For me, a meaningful life isn't about being in a position of fame or fortune or anything like that. It's all about what I can do for others."
Stephanie's reflection on her grandmother's life impact was also an expression of her future hope. "My grandmother is no longer with me," Stephanie reminisced, "but she gave me an example of what a meaningful life looked like…that was her legacy for me." And that legacy – of bringing life, of uplifting, of encouraging – is how Stephanie now aspires to live. She wants a life of intentionality, where she can find joy in the small moments, give back by being an educator and mentor, and surrender all of her time to God. She wants her third third of life to have margin, discover what God would have for her, and be of service to others. "I'm preparing now so that the next stage of life may be meaningful and purposeful."
---
Stephanie Smith resides in the Southern California/Los Angeles area with her husband of 30 years and two young adult children. She works for the Los Angeles City Employee Retirement System (LACERS) as a Wellness Program Manager and enjoys the privilege to educate and enrich the lives of older adults by helping them obtain access to health and wellness resources. Stephanie received her Bachelor of Arts degree in Business Management from Webster University, her Master of Business Administration from Biola University, and is currently pursuing her Doctor of Education in Organizational Leadership from Grand Canyon University.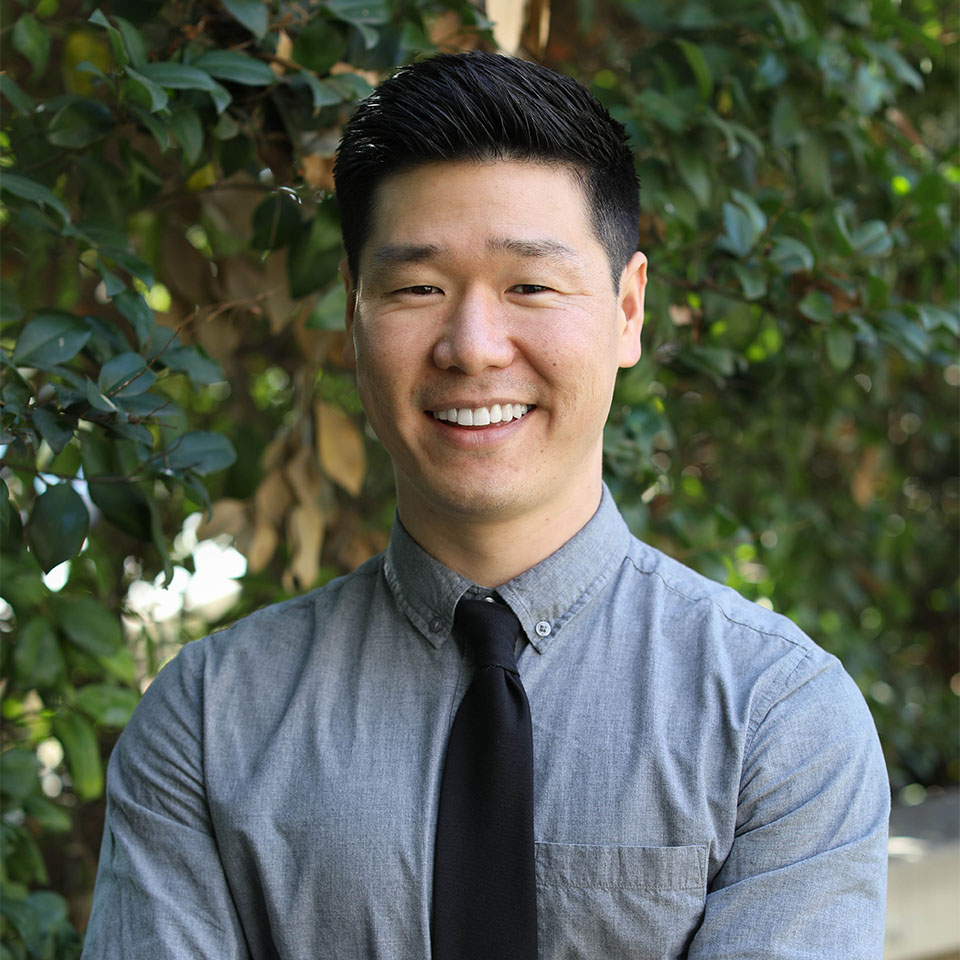 Paul Matsushima is the operations manager for Fuller's De Pree Center for Leadership. He is the author of Thank You Very Mochi, a children's book about preserving family culture and traditions, and writes for Inheritance Magazine. Paul holds a Master of Theology from Fuller.
Click here to view Paul's profile.