Now he who supplies seed to the sower and bread for food will also supply and increase your store of seed and will enlarge the harvest of your righteousness. You will be enriched in every way so that you can be generous on every occasion, and through us your generosity will result in thanksgiving to God.
Yes, Thanksgiving is over. But thanksgiving isn't. The holiday has passed, but the benefits of gratitude continue. So, I'm focusing on gratitude for one more day before we get to the weekend writers and then back to Ephesians on Monday.
In 2 Corinthians 9, Paul is raising funds. Yes, really. He is seeking contributions from the Corinthian Christians for the Christians in Jerusalem, who are going through difficult times economically and otherwise.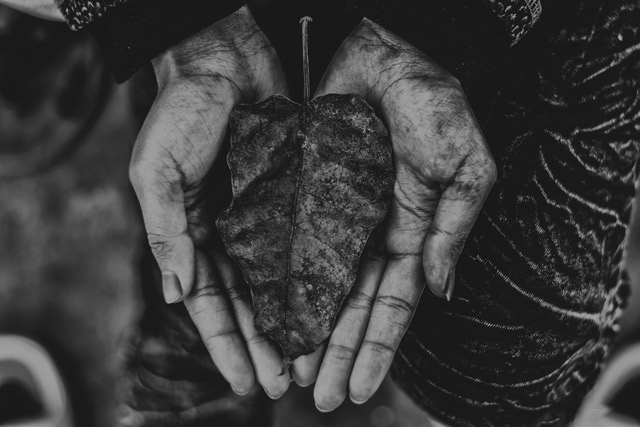 In today's passage, Paul begins by reassuring the Corinthians that God will supply them with more than they need so they can have a large "harvest" of righteousness. (9:10). In fact, he promises, "You will be enriched in every way so that you can be generous on every occasion, and through us your generosity will result in thanksgiving to God" (9:11). What Paul describes is quite clear: God will enrich the Corinthians so they can be generous. Their act of generosity will result in thanksgiving, presumably from the folk in Jerusalem who will be the beneficiaries of Corinthian generosity.
Without a doubt, generosity inspires gratitude. This makes perfect sense. But I would suggest that the inverse is also true. Gratitude inspires generosity. The more grateful we are, the more we will be inclined to share generously with others. I've experienced this in my own life many times and seen it in my pastoral experience many more.
For example, when I was the senior pastor of Irvine Presbyterian Church, a woman in our congregation, I'll call her "Lani," came to meet with me one day. "I'm sorry to say I'm moving," she said. "I won't be a member of this church anymore." I was sorry to hear that because Lani was a beloved member of our congregation. She had gone through many hard times, and we were privileged to have helped her. In the process, she became deeply engaged in the fellowship of our church.
"I'm selling my house," Lani continued. "As you can imagine, I'm going to make quite a bit of profit in the sale." Yes, that's how it was in California at that time. "I think I'm going to make about $350,000 on it. I'm going to give ten percent of that to the church."
I was stunned. For one thing, it was not common for church members to tithe on the sale of their homes. But, even more, I knew that Lani did not have an easy time with money. She was moving, in part, so she could stay afloat financially.
"Lani," I replied, "that's amazing! Thank you. Now, I know you don't have lots of extra money. Why are you choosing to be so generous with our church?"
"That's easy," Lani said. "I am so grateful for this church. You were here for me in hard times. You're a community that loved me and helped me to grow in my faith. I love this church. My gift is a small token of my gratitude."
Gratitude inspired Lani's generosity. And then it led to more gratitude from me and from the few in our church who knew what Lani was doing. We were so thankful, not just for the money, but for the blessing of having walked with Lani as a sister in Christ. We sensed, through Lani, God's grace and love. Our hearts were full of gratitude, generosity-inspired gratitude, gratitude-inspired-generosity-inspired gratitude.
Something to Think About:
Has gratitude ever motivated you to be generous? If so, when? What was this like for you?
As you reflect on your life now, do you sense that your gratitude might very well be leading you into generosity?
Something to Do:
This "something to do" will not be for everybody, but it may be for you. As you consider things in your life for which you are grateful, is God leading you to be generous in a special way? Perhaps you might make a special gift in honor of someone who has meant a lot in your life. Or perhaps your generosity will take the shape of a thank-you note. (Today, I was listening to a wonderful album I had recently purchased from iTunes. I had never before heard of the musician. I looked him up through Google and found a way to contact him. I sent him a note of gratitude. That's my way of living "gratitude inspires generosity" today. And I'll probably buy a couple more of his albums!)
Prayer:
Gracious God, thank you for helping us, by your Spirit, to be grateful and generous. Thank you for the way the two are so intertwined in our hearts and our actions. Help us, we pray, to allow our gratitude to flow out into generosity, whether we are giving money, time, talent, or just plain love. Amen.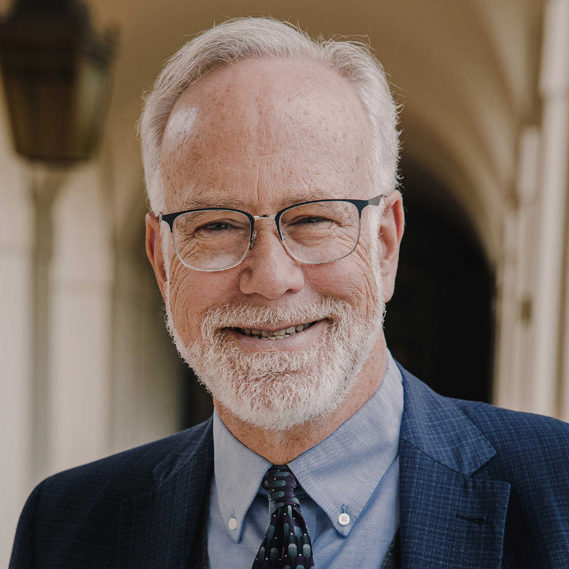 Dr. Mark D. Roberts is a Senior Strategist for Fuller's Max De Pree Center for Leadership, where he focuses on the spiritual development and thriving of leaders. He is the principal writer of the daily devotional, Life for Leaders, and the founder of the De Pree Center's Flourishing in the Third Third of Life Initiative. Previously, Mark was the Executive Director of the De Pree Center, the lead pastor of a church in Southern California, and the Senior Director of Laity Lodge in Texas. He has written eight books, dozens of articles, and over 2,500 devotions that help people discover the difference God makes in their daily life and leadership. With a Ph.D. in New Testament from Harvard, Mark teaches at Fuller Seminary, most recently in his D.Min. cohort on "Faith, Work, Economics, and Vocation." Mark is married to Linda, a marriage and family counselor, spiritual director, and executive coach. Their two grown children are educators on the high school and college level.