Rejoice in the Lord always. I will say it again: Rejoice! Let your gentleness be evident to all. The Lord is near. Do not be anxious about anything, but in every situation, by prayer and petition, with thanksgiving, present your requests to God. And the peace of God, which transcends all understanding, will guard your hearts and your minds in Christ Jesus.
Focus
Jesus modeled gentleness to his disciples. The apostle Paul, in several of his letters, also calls followers of Christ to practice gentleness; Peter also does in 1 Peter 3:15-16. In a world that often despises gentleness, however, it can be difficult to practice. A spirit of joyful thanksgiving can help us be more gentle, even as practices of joy, gentleness and prayer can lead to greater peace.
Devotion
I wrote in my devotion yesterday that gentleness ought to be evident in the Christian disciple. Like many aspects of Christlikeness, however, it goes against our sinful nature to be gentle. Even our anxieties can make it difficult to practice gentleness. To grow in this area, we need to rely more on the Holy Spirit.
In addition to several other insights about gentleness, Paul's letter to the Philippian church also suggests a connection between practices of gentleness, joy, and prayer. Note that I write of both joy and gentleness as practices. I mentioned this yesterday and it's worth going back to. We might feel joyful at times, and we might feel gentle. It's wonderful when we do. But neither of these are essentially feelings. If joy were merely a feeling, or if it depended on our circumstances, Paul wouldn't tell us to rejoice. For one thing, we often can't control our feelings or our circumstances. That Paul commands his readers to rejoice makes it clear that rejoicing, like gentleness, is something we do; we can practice joy and gentleness whether we feel like it or not.
Indeed, summarizing Paul's second command in this passage as "be gentle" (as I did yesterday) misses an important point. What Paul actually writes is, "Let your gentleness be evident to all." He writes of gentleness as a trait we already have, and he makes clear elsewhere (Galatians 5:22-23) that it is a fruit of the Holy Spirit. Yet like all aspects of the Spirit's fruit, we must still choose to practice gentleness (and also joy) in a way "evident to all." Our lives can demonstrate the powerful evidence of the Holy Spirit's work in us through a countercultural character of gentleness.
This is challenging at any time, and especially in a world that does not promote gentleness. Fortunately, Paul offers help. His juxtaposition of commands in Philippians 4 is instructive. Paul precedes the command to be gentle with a command to rejoice, and he follows it with a command to pray "with thankfulness."  Joy and thankfulness go hand in hand. When we choose to rejoice, we are making a spiritual decision that is not dependent upon our situation or status. Rejoicing does not require is to feel good. Rejoicing, in large part, focuses on all that God has done for us, and what he promises to do for us, as well as on who he is. That shift in focus is also what the thanksgiving aspect of prayer does for us.
If you are like me, you've likely been encouraged (more than once) to make a list of things you are thankful for, and then to express that to God. Sometimes I will hear that call and resist, thinking, "I've done that plenty of times before; I don't need to do it again." The amazing thing, though, is that taking the time and effort to make such a list really is a wonderful practice, and worth doing frequently. Whenever I do it seriously, I realize just what a long list it is, and how undeserving I am of the things on that list, most especially my salvation. Rejoicing and thanking—two commands that Paul places as bookends around the command to be gentle—puts our focus on God and what God has done.
There is an antithesis to thankfulness, of course. We live in a culture of entitlement. Consider how often we are told we deserve something. The message bombards us daily from all sides. One of the earliest commercials I remember from my youth was a fast food restaurant ad telling me that I "deserve a break today" and so I ought to "get up and get away." The message of how much I deserve has only intensified in the past half a century.
Now it's easy to point our fingers in judgment at the world around us. But Christians in the United States today have experienced more freedom and prosperity and even political power than most Christians living in most of the world through most of history. In and of itself, that freedom is not necessarily a bad thing. Unfortunately, since U.S. Christians are more used to getting what we want than most of our brothers and sisters in different times and places, we also easily develop a sense of entitlement. And if you are like me, when you have a sense of entitlement—when you want something, and you think you have a right to it, and then somebody gets in the way of you getting it—it's very easy to become pushy and demanding, and to pursue any sort of power or advantage to get what we want (and think we are entitled to).
In short, a sense of entitlement undercuts the practice of gentleness. This is where we connect gentleness with joy and prayer—prayers of petition as well as thanksgiving.  I think it's at least one reason why Paul connected gentleness, prayer, and peace in this letter. If we think that we ourselves, ultimately, are responsible for getting what we need (or, more often, what we desire) then we start using the world's tactics of manipulation, pushiness, and the pursuit of power to satisfies those desires. By contrast, when we practice a spirit of thanksgiving, and when we bring our requests to God and put our trust in him to provide, then we are freed to practice gentleness: to live by God's principles and not those of the world.
Reflect
Can you think of a time when, in order to get something you wanted or thought you needed, you acted in a way that was not gentle?  What might gentleness look like in a situation like that? Are you willing to be gentle even if it doesn't get you something you want?
Act
Pay attention over the next few days to different types of messages telling you the things you deserve. If and when you hear such messages, remind yourself of the truth of God's grace and mercy. If you are like me and are a fan of the music of U2, you might pray and meditate on a line from their song "The Miracle (of Joey Ramone)": "I get so many things I don't deserve."
And, yes, you probably know this is coming:  pause and make a list of things you are thankful for: things in your life today, this year, this decade. Thank God for people, places, and events in your life. Thank God for daily bread and basic needs, and also for those things that are expressions of his lavish abundance.
Pray
Lord, I affirm the truth of your word that I am saved by grace alone. I do not deserve your great gift of salvation. I acknowledge also my ultimate dependence on you for my provision: my daily bread. Help me therefore to be gentle in a way that is evident to all. Help me to follow the way of gentleness of Jesus Christ, and to trust you and not my own manipulations. Help me especially to be gentle in the times that it is most difficult, either because gentleness is not the most expedient path to get what I want, or because those around are not acting gentle. Amen.
Find all Life for Leaders devotions here. Explore what the Bible has to say about work at the unique website of our partners, the Theology of Work Project. Commentary on today's Life for Leaders theme can be found here: Life in the Spirit (Galatians 5:13–23)

---
Subscribe to Life for Leaders
Sign up to receive a Life for Leaders devotional each day in your inbox. It's free to subscribe and you can unsubscribe at any time.
---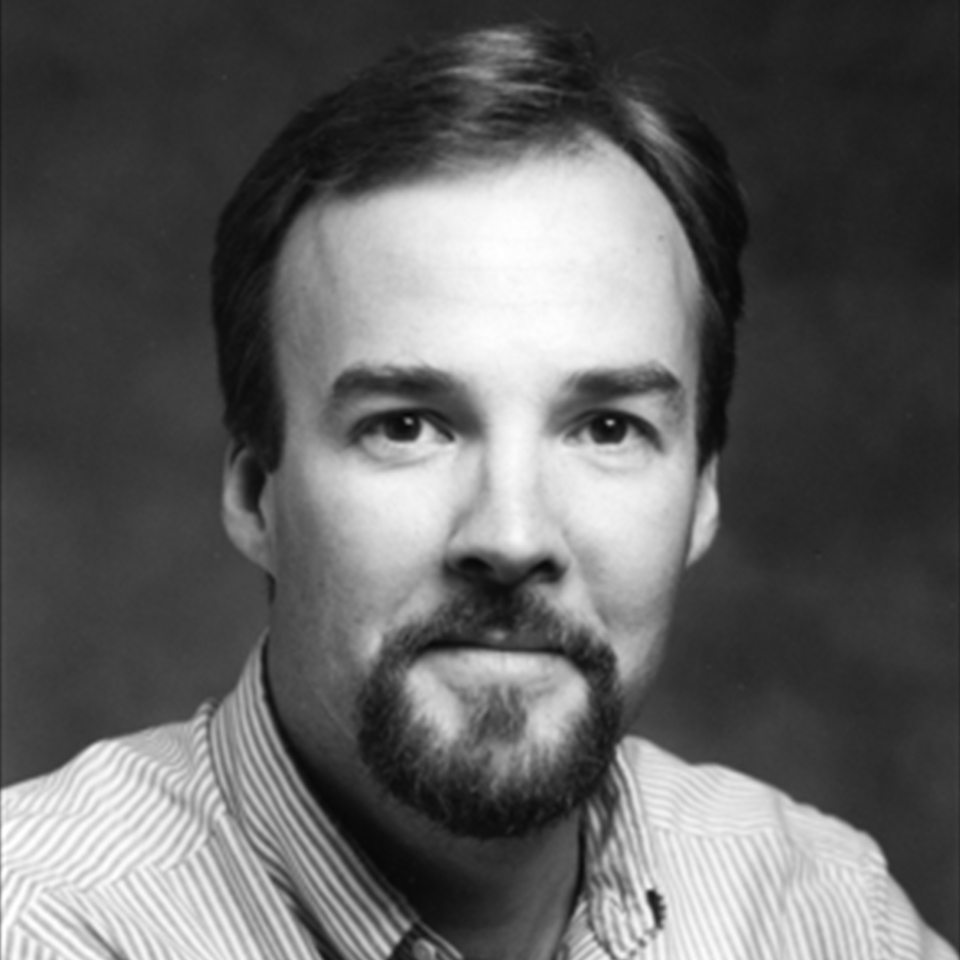 Matthew Dickerson's books include works of spiritual theology and Christian apologetics as well as historical fiction, fantasy literature, explorations of the writings of C.S.Lewis and J.R.R.Tolkien, and books about trout fishing, fly fishing, rivers, and ecology. His recent books include: Disciple Making in a Culture of Power, Comfort, and Fear and The Voices of Rivers: Reflections on Places Wild and Almost Wild. He was a 2017 artist-in-residence at Glacier National Park. He lives in Vermont with his wife, dog, and cat, not far from three married sons, and is an active member of Memorial Baptist Church. Matthew is also a professor of computer science at Middlebury College in Vermont.