As for you, you were dead in your transgressions and sins, in which you used to live when you followed the ways of this world and of the ruler of the kingdom of the air, the spirit who is now at work in those who are disobedient. All of us also lived among them at one time, gratifying the cravings of our flesh and following its desires and thoughts. Like the rest, we were by nature deserving of wrath.
The wrath of God shows up in the classic film comedy Ghostbusters (1984). Near the end of the movie, the Ghostbusters are trying to warn the mayor of New York about the terrible things approaching, Dr. Venkman (Bill Murray) says, "This city is headed for a disaster of biblical proportions." The mayor responds, "What do you mean, 'biblical'?" Another Ghostbuster, Dr. Stantz (Dan Ackroyd) explains, "What he means is Old Testament, Mr. Mayor, real wrath of God type stuff… Fire and brimstone coming down from the skies! Rivers and seas boiling!"
At times in Scripture, such as in the book of Revelation, God's wrath is indeed pictured dramatically as an experience of natural horrors, such as fire and brimstone (see, for example, Deuteronomy 29:23, Revelation 14:10). But in this theatrical imagery, we can miss the point of God's wrath. It isn't just about God's anger. Rather, the wrath of God is his righteous judgment of sin and sinners. God's wrath hates evil, despises injustice, and holds all of us accountable for the sin in our lives, our systems, and our world. As it says in Ephesians 2:3, "Like the rest, we were by nature deserving of wrath."
The talk of God's wrath is played for laughs in Ghostbusters, of course, like everything else in the movie. But the righteous judgment of God is actually no laughing matter. It wraps up three verses packed with the bad news of our condition apart from Christ. Yet, the bad news of Ephesians 2:1-3 isn't there simply to terrify us. Rather, it prepares us to hear the good news that follows. We are, indeed, deserving of God's wrath, God's righteous judgment, God's guilty verdict. But God has another plan. Stay tuned.
Something to Think About:
When you hear the phrase "the wrath of God," what comes to mind?
Do you ever think about God's final judgment? Why or why not? If so, what do you envision?
How can a loving God also be a righteous judge? Or, how can a righteous judge also be a loving one?
Something to Do:
In a small group or with a Christian friend, bring up the subject of God's wrath. Discover what others think about this notion. Wonder together why it is something we tend not to discuss today.
Prayer:
Gracious God, as I consider the evil in our world, when I think of so much injustice, so much violence, so much rejection of your ways, I do long for your righteous justice. And it begins to make sense to me that you look upon the sin of our world not dispassionately but with righteous anger.
Yet, Lord, Ephesians doesn't say that only others deserve your wrath. It says that I do as well. My sin dishonors you, insults you, and is worthy of your judgment.
How glad I am, Lord, that Ephesians 2:1-3 isn't the last word! The bad news of this passage prepares me for what is coming. It prepares me to hear the good news with relief, gratitude, and joy.
So, I thank you, dear God, for telling me the truth, even when I'd rather not hear it. Thank you for getting me ready to hear your good news.
All praise be to you! Amen.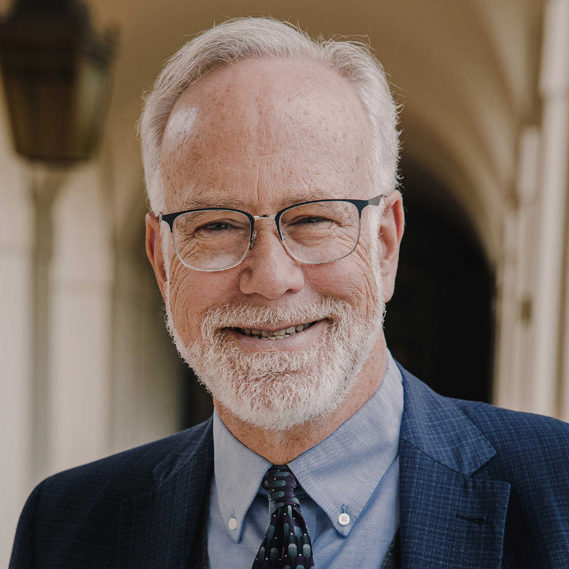 Dr. Mark D. Roberts is a Senior Strategist for Fuller's Max De Pree Center for Leadership, where he focuses on the spiritual development and thriving of leaders. He is the principal writer of the daily devotional, Life for Leaders, and the founder of the De Pree Center's Flourishing in the Third Third of Life Initiative. Previously, Mark was the Executive Director of the De Pree Center, the lead pastor of a church in Southern California, and the Senior Director of Laity Lodge in Texas. He has written eight books, dozens of articles, and over 2,500 devotions that help people discover the difference God makes in their daily life and leadership. With a Ph.D. in New Testament from Harvard, Mark teaches at Fuller Seminary, most recently in his D.Min. cohort on "Faith, Work, Economics, and Vocation." Mark is married to Linda, a marriage and family counselor, spiritual director, and executive coach. Their two grown children are educators on the high school and college level.