"So I say to you, Ask, and it will be given you; search, and you will find; knock, and the door will be opened for you. For everyone who asks receives, and everyone who searches finds, and for everyone who knocks, the door will be opened. Is there anyone among you who, if your child asks for a fish, will give a snake instead of a fish? Or if the child asks for an egg, will give a scorpion? If you then, who are evil, know how to give good gifts to your children, how much more will the heavenly Father give the Holy Spirit to those who ask him!"
Focus
If a child asks a parent for a fish, no parent gives a snake instead. And if a child wants an egg, no mentally healthy parent would give the child a scorpion. Jesus uses this commonsense parenting illustration to underscore the goodness and grace of God. When we ask God for things in prayer, God does not give us that which will hurt us. Sometimes the good God gives is not what we had hoped, true enough. But God is generous, not only with many good gifts, but also with the gift of his own Spirit. When we pray, God makes his very presence known to us, and that is indeed a wonderful gift.
Today's devotion is part of the series Following Jesus Today.
Devotion
This passage from Luke 11 reminds me of things I'd rather forget. No, I'm not talking about times when God said "No" to my prayers. The things I'd rather forget are actually snakes and scorpions. I'm not being metaphorical here, using "snakes and scorpions" as ways of talking about spiritual warfare. I'm talking about real snakes and real scorpions. I know they're essential in the circle of life, but I really don't appreciate them.
When my family and I lived in the Texas Hill Country, I encountered only a few scary snakes, by which I mean venomous. In seven years I saw only three rattlesnakes in the wild. I did find a coral snake in my back yard once, which was unsettling even though this poisonous snake is quite beautiful and relatively harmless. But, for the most part, the snakes I encountered in Texas were the non-venomous kind.
Scorpions, on the other hand, haunted my days and nights. Shortly after we moved into our home in Texas, I almost stepped on a scorpion in my bedroom. That night, I examined the exterior of our home with an ultraviolet light, which causes scorpions to glow in the dark. I discovered several of those ugly little creatures on the walls of our house. So, over the next seven years, even with help from the pest control folks, we had several dozen scorpions inside. Somehow, I managed to avoid being stung. Not so for my wife, however. The good news was that the scorpions in Texas have a painful but relatively harmless sting, so Linda survived her two scorpion stings.
Given my experience in Texas, I get completely what Jesus says about prayer in Luke 11:11-13. I cannot imagine any parent responding to their child's request for a fish by handing over a snake. Plus, no parent I know would ever give their child a scorpion, certainly not if the child had asked for an egg. Such things just don't happen.
Jesus uses the parent-child-snake-scorpion illustration to make a strong point about God's good gifts to us. He says, "If you then, you are evil, know how to give good gifts to your children, how much more will the heavenly Father give the Holy Spirit to those who ask him" (Luke 11:13). We are evil, not in the sense that everything we do is morally wrong, but in a more intrinsic sense. Our hearts have been corrupted by sin. We cannot avoid the presence of evil in our lives and in our souls. Yet, even so, we give good gifts to our children. Therefore our Heavenly Father, in whom there is no evil at all, will be even more gracious and generous in giving good gifts to us when we ask for them. This encourages us to be bold and persistent in prayer, to tell God exactly what we'd like him to do for us, to pray and keep on praying, as we saw in yesterday's devotion.
Notice, though, that Jesus does not say in Luke that our Father in heaven will "give good things to those who ask him." He did say that in Matthew 7:11. In Luke, however, Jesus says that God will "give the Holy Spirit to those who ask him" (11:13). Isn't that interesting?!?! Though we may not receive from the Lord exactly what we had asked, we will receive something even better, the indwelling, comforting, empowering Spirit of God. That's quite a promise.
This passage from Luke reminds me of a time in my life when I prayed and prayed and prayed, yet without receiving the answer I wanted. My dad was dying of cancer, slowly, painfully, over the course of two years. It was agonizing to see him suffer. So I prayed for the Lord to heal my dad. I expect I asked for his healing well over 1,000 times. I took Jesus up on his offer to "ask and keep on asking." But every time God's answer was some version of "No."
One day I was walking in the hills near my parents' home, telling God how much I wanted him to heal my dad and how disappointed I was in God's failure to do so. As I peered down upon my parents' home from a steep cliff, all of a sudden I felt the presence of God in a powerful way. God was not answering my prayer in the way I had wanted. He was, instead, filling me with the Holy Spirit. In that moment, I sensed God speaking to me with unusual clarity. What I heard was this, "I'm not going to heal your father" and "I love your father. I love you. I love your family. You can be sure of this." God did not heal my dad, who died a few months later. Nor did God help me to understand why he chose not to heal. That's still a mystery. But God gave me something wonderful that day through the presence of the Spirit. And that experience sustained me in the difficult months ahead. I still grieved as my dad suffered and died. But I knew with great assurance that God was present and God was good. And for that, I will always be grateful.
Reflect
So, do you have any stories of interesting encounters with snakes or scorpions?
Can you think of a time in your life when you prayed for something and God said "No" to your specific request, but gave you instead an experience of the fulness of the Spirit? If so, what happened? What was that like?
When in your life did you experience God as giving you what you asked for in prayer? What was that experience like for you?
Are there things you would like from the Lord, but for some reason you're not mentioning in your prayers?
What helps you to trust God in prayer even in times when it seems like God is not paying attention to you?
Act
As you remember a time (or several times) when God responded to your prayers by giving you a fresh experience of the Holy Spirit, thank God for his goodness. Ask that he might fill you once again with the Spirit.
Pray
Gracious God, thank you for giving good gifts when we ask. Thank you for always giving us what is best for us, even if we can't understand what you are doing in the moment. Thank you, especially, dear Lord, for the times you give us your Spirit to comfort us, encourage us, teach us, and empower us.
Help me, Lord, to pray freely and confidently, know that you are a good, good God. Even when I cannot make sense of what you are doing – or not doing – may I continue to pray. In those times, gracious God, bless me with the presence and power of your Spirit. Though I want many things from you, what I need most of all is a deeper experience of you. May it be so! Amen.
---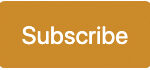 Sign up to receive a Life for Leaders devotional each day in your inbox. It's free to subscribe and you can unsubscribe at any time.
Find all Life for Leaders devotions here. Explore what the Bible has to say about work at the unique website of our partners, the High Calling archive, hosted by the Theology of Work Project. Reflection on today's Life for Leaders theme can be found here: Values

---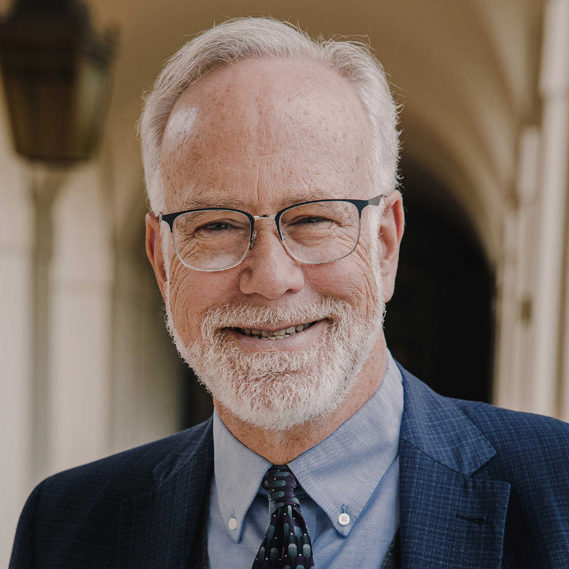 Dr. Mark D. Roberts is a Senior Strategist for Fuller's Max De Pree Center for Leadership, where he focuses on the spiritual development and thriving of leaders. He is the principal writer of the daily devotional, Life for Leaders, and the founder of the De Pree Center's Flourishing in the Third Third of Life Initiative. Previously, Mark was the Executive Director of the De Pree Center, the lead pastor of a church in Southern California, and the Senior Director of Laity Lodge in Texas. He has written eight books, dozens of articles, and over 2,500 devotions that help people discover the difference God makes in their daily life and leadership. With a Ph.D. in New Testament from Harvard, Mark teaches at Fuller Seminary, most recently in his D.Min. cohort on "Faith, Work, Economics, and Vocation." Mark is married to Linda, a marriage and family counselor, spiritual director, and executive coach. Their two grown children are educators on the high school and college level.