[God] has made known to us the mystery of his will, according to his good pleasure that he set forth in Christ, as a plan for the fullness of time, to gather up all things in him, things in heaven and things on earth."
Preface
This week the focus of our Life for Leaders devotions will be different from usual. Rather than continuing our slow walk through Genesis, I'm going to be doing a series of devotions on the theme of racial reconciliation.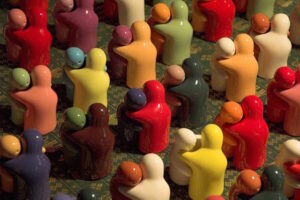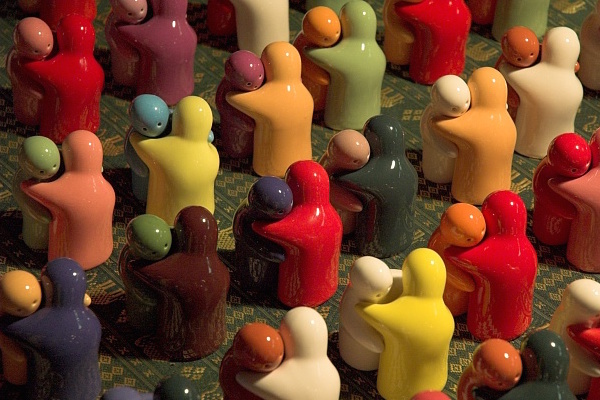 Why am I doing this? The immediate reason is a request from the Cascade Fellows program in Seattle for devotions on the theme of race and diversity. I think so highly of this program and its leaders that I would do almost anything I could to support their amazing work of helping the church serve marketplace leaders.
The wider reason for this short series on racial reconciliation is the crying need in the church and culture for God's wisdom and grace when it comes to this issue. In the United States and throughout the world, the need for racial justice and reconciliation demands our attention, our prayers, and our action.
There are so many biblical texts that speak, directly or indirectly, to issues associated with racial justice and peace. I could approach this matter from Old Testament prophetic texts, from the words and actions of Jesus, or from the visions of Revelation. I have chosen, however, to base the next six devotions on the New Testament book of Ephesians. Yes, I admit that this reflects how much I have studied this book in writing a commentary on it. But, I've chosen Ephesians because it shows that racial reconciliation is not an option for Christians. Nor is it something on the periphery of faith. Rather, reconciliation of divided people is at the very core of God's saving and redeeming work. Thus, it should also be at the core of our living as the people of God.
Finally, I should say that I am aware of my limitations when it comes to this conversation. I grew up as a middle-class white kid in a community of mainly middle-class white people. I wasn't aware of the racism around me until my dad's car got egged because it had a bumper sticker promoting a black candidate for state office. Slowly but surely, I have come to see the racism in the world around me and in my own heart. I continue to be a learner when it comes to racial justice and reconciliation, one who is continually being taught by the words and stories of others. So, what I offer in this week's devotions will be my best effort in this stage of my life to let God's Word speak and guide us in our prayers.
For a variety of mature, wise perspectives on racial reconciliation, I would point you to the fourth issue of the Fuller Magazine, which has as its central theme "Reconciling Race."
Devotion
The first chapter of Ephesians lays out God's big plan, the biggest plan of all, a plan for the whole cosmos. Verses 9 and 10 tell us "[God] has made known to us the mystery of his will, according to his good pleasure that he set forth in Christ, as a plan for the fullness of time, to gather up all things in him, things in heaven and things on earth."
This plan is big because it includes "all things." Just to be clear, Paul adds "things in heaven and things on earth." In other words, this plan encompasses everything that exists both in this universe and in the heavenly realms as well. This plan is for "the fullness of time," that is, for the time when God's salvation is complete, when the kingdom of God is fully and finally realized.
What is God's big plan? "To gather up all things in [Christ], things in heaven and things on earth" (1:10). The verb translated as "gather up" is an unusual one, and hard to render into English. Other translations use "to unite all things" (ESV), "to bring all things together" (CEB), or "to bring unity to all things" (NIV). The underlying assumption is that all things are disunited, splintered, divided. Because of human sin, the whole cosmos is split apart, but God is planning to unify it in and through Christ.
Divisions among people, therefore, are one aspect of a broken world. Racial injustice and division are obvious and painful elements of the shattered cosmos. When individuals and institutions mistreat people because of their race, when systems exclude and demean, this reflects the fact that God's creation is not at all what God meant it to be.
The good news is that God is not satisfied with the status quo. The God of justice, love, and shalom is at work, gathering up all things in Christ. One day, in the fullness of time, this work will be completed. This confident hope encourages us even as it summons us to participate in God's gathering, unifying, reconciling activity.
We'll see this more clearly later. For now, let me encourage you to reflect on God's plan as revealed in Ephesians 1:10. The following questions might help you.
QUESTIONS TO CONSIDER:
When you envision God gathering up and unifying all things in Christ, what do you see?
How does the cross of Christ figure in God's plan?
Where do you experience the brokenness of this world? In what ways do you experience racial prejudice and disharmony?
Today, how might you participate with God in the work of gathering all things in Christ?
PRAYER:
Gracious God, indeed, our world is broken, shattered, and divided. We see this in so many ways, vividly in the tensions and conflicts between racial and ethnic groups. We feel the pain of our splintered world when we hear words of racial hatred or witness acts of racially motivated violence. We sense that things in our world are not right when structures and systems invisibly push people down because of their race. We cry out to you, for ourselves as well as for our brothers and sisters, asking you to save us and restore us. We need you to gather us up in Christ. We need your justice, your love.
Thank you, dear Lord, for the promise of Ephesians, for the plan you have made for the fullness of time. Thank you that one day you will unite all things in Christ. Thank you for ways this reconciliation has begun even now. Thank you for calling us to share in your healing, gathering work. Amen.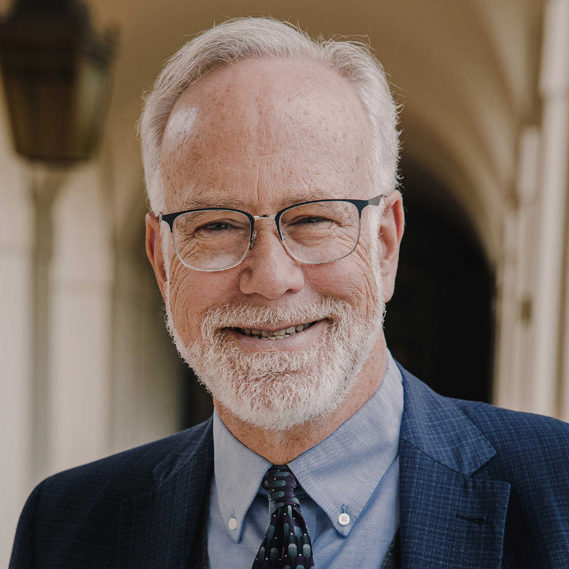 Dr. Mark D. Roberts is a Senior Strategist for Fuller's Max De Pree Center for Leadership, where he focuses on the spiritual development and thriving of leaders. He is the principal writer of the daily devotional, Life for Leaders, and the founder of the De Pree Center's Flourishing in the Third Third of Life Initiative. Previously, Mark was the Executive Director of the De Pree Center, the lead pastor of a church in Southern California, and the Senior Director of Laity Lodge in Texas. He has written eight books, dozens of articles, and over 2,500 devotions that help people discover the difference God makes in their daily life and leadership. With a Ph.D. in New Testament from Harvard, Mark teaches at Fuller Seminary, most recently in his D.Min. cohort on "Faith, Work, Economics, and Vocation." Mark is married to Linda, a marriage and family counselor, spiritual director, and executive coach. Their two grown children are educators on the high school and college level.