But you are not to be called "Rabbi," for you have one Teacher, and you are all brothers. And do not call anyone on earth "father," for you have one Father, and he is in heaven. Nor are you to be called instructors, for you have one Instructor, the Messiah. The greatest among you will be your servant. For those who exalt themselves will be humbled, and those who humble themselves will be exalted.
Jesus startles with his vision of human leadership. It's hard to imagine leadership more radically different from what people have envisioned or practiced throughout human history. In a world where "the greatest among you will be the greatest among you," Jesus teaches that "the greatest among you will be your servant" (23:11). It is difficult to get our heads around what he means, much less to put into practice what he says.
After some prior specific critiques of religious leaders in his day, Jesus comes to the heart of the matter in today's text. Jesus levels the most damning charge of all: no one is worthy to be called a leader—not others, and certainly not we ourselves. Our brightest and best efforts are insufficient. Our gifts and positions as leaders can fool us into thinking that we are adequate to fulfill the call to leadership. Yet we are not. Like Moses, we are apt to think our position and power, along with our good intentions, enable us to make things right (see the story in Exodus 2:11-15). For Moses, it would take a long formational period in the desert and an encounter with God himself in the burning bush to reshape his understanding of the call to leadership. God alone is our teacher, our example, and, in the person of Jesus, our instructor in a radically different way of being a human leader. None of us knows how to do this well, and none of us is to be followed unquestioningly. As the Apostle Paul would say later, "Follow my example, as I follow the example of Christ" (1 Corinthians 11:1). Or, to say it in the negative, do not follow me, if I do not follow the example of Christ.
And therein lies the deeper problem. Jesus reveals that our very model of leadership is flawed. God's vision of human leadership is wholly other than what any of us imagine. "The greatest among you will be your servant." In one sentence, Jesus inverts all prior human conceptions of leadership. Whereas we think leadership is about getting others to do what we want, we discover that leadership is about us doing what others need. Whereas we think leadership is about us showcasing our gifts and abilities, we discover that leadership is about doing the necessary work behind the scenes that no one sees. Whereas we think leadership is about accumulating for ourselves privileges and perks, we discover that leadership is about serving the good of the community by divesting power and sharing glory with others.
How are we to live this radical new way of being a human leader? The good news is that we are not left alone.  As Jesus reminds us, we do have one teacher—Father, Son, and Spirit—actively engaged in our lives as we seek as leaders to follow the Way of Jesus. We are all "students" (so the NRSV translates "brothers" in verse 8). As Karl Barth wisely said, we are all beginners with God. Nowhere is that truer than in our discipleship as leaders. And the critical virtue of a student is humility. It is a particularly hard-won virtue for us as leaders, because others expect us to demonstrate our competency. For me, it is difficult to admit that I am not as competent as I look—or, more accurately perhaps, as I think I look! But even our weakness and failure is good news. For, in this new way of leadership, Jesus tells us that "those who humble themselves will be exalted" (23:12). As God himself would later remind the Apostle Paul, "My grace is sufficient for you, for my power is made perfect in weakness" (2 Corinthians 12:9). One of the great mysteries of this new way of leadership is that our failure becomes the occasion for his glory. That's good news indeed.
QUESTIONS TO CONSIDER:
What does Jesus's teaching, "the greatest among you will be your servant," mean in the context of your leadership? How have you tried to live that out? What has been challenging for you?
How have you failed in your leadership? In what ways have you seen God's grace demonstrated during those failures?
Do you struggle with admitting your failures? Why or why not?
PRAYER:
Lord Jesus Christ, we are amazed at the radical way in which you reimagine human leadership. Those of us who long for greatness are surprised at finding your greatness revealed among the least of us. Your goodness, to the small and to the great, always surprises us.
Help us become learners again as leaders who seek to follow your Way. Renew in us a desire to see you more clearly, and to follow you in a long obedience in a different direction. Transform us into leaders whom you intended us to be from the beginning.
We ask in your name and for your glory, Amen.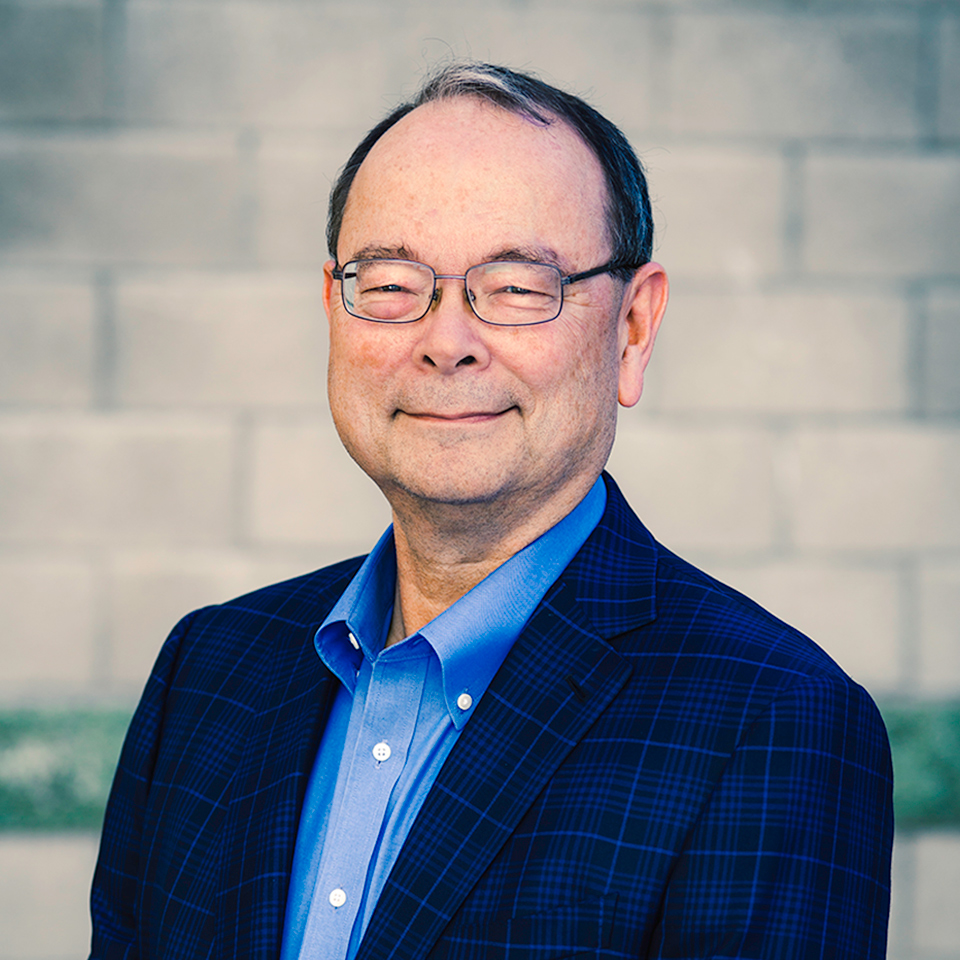 During his adult life, Uli Chi has lived and worked in the intersection between business, the academy and the church. He has had the privilege of serving as past Board Chair of Regent College in Vancouver, BC, as current Vice Chair of the Board of the Max De Pree Leadership Center at Fuller Seminary, and as current Chair of the Executive Committee of the Center for Integrity in Business at Seattle Pacific University. He has also been involved in all aspects of local church leadership, including as a member of the adult ministries team's teaching faculty at John Knox Presbyterian Church in Seattle.
Click here to view Uli's profile.