Listen to my instruction and be wise;

do

not disregard it.

Do you value the voice of your team members? Take a moment and intentionally reflect on this question. When they speak, do you actually stop to listen to what they are saying, or are you merely seeking to check off the "sought counsel" box? Do you feel that you can trust the insight that they give you? Leaders sometimes lament that good help is hard to find. If this is true, this also means that you must work to keep this good help once you find it.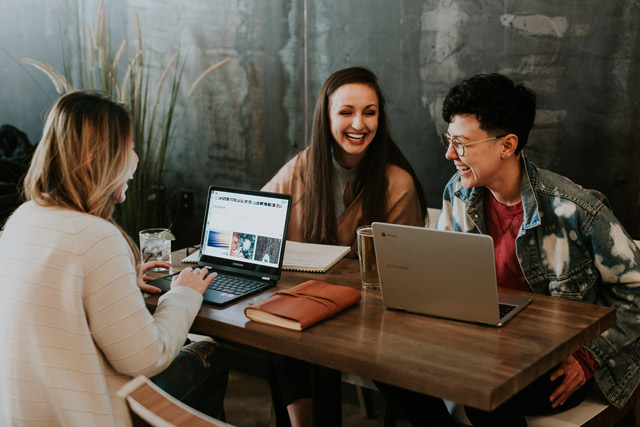 A good team is filled with strong, qualified, and gifted members who show up because they resonate with the vision. In fact, most good members come on board because they resonate with your vision and know they have something to offer that can enhance it. Money is not the main inspiration that draws them to your work—this is true of especially the most gifted members. They usually have other options financially and professionally, outside of your vision. They could spend their time anywhere—and yet they willingly and happily give of their time and resources to assist you in leading your vision. These talented members have a lot of wisdom, and all they want is for you to appreciate the value of their insight. In essence, they want you to genuinely value their voice.
As a fellow leader, let me help us. Sometimes we are guilty of devaluing and undermining the team members that we lead. We ask for their insights and then completely disregard their counsel. We keep things too close to the vest, and we only bring the team member in to "fix it" only after it has become an unmanageable crisis. And sadly, some leaders even throw their team under the bus to personally save face. Those who lead consistently with these shortfalls are in danger of exhausting the trust and capital of their team members. If good teams ever get to this point of exhaustion and frustration, paying them their worth will not be enough to keep them. You will have to show them that you truly value the gifts and insight that they bring to the vision.
So how do we do better?
1. Strive to be more disciplined as a leader.
If you and your team establish a system of protocols or ways of operating, then stick with the plan. Don't seek the shortcuts or try to circumvent the agreed upon process. These measures, though binding, are meant to help you and your vision.
2. Seek counsel early.
Leading by crisis exhausts your good help. Their time and talents are valuable and deserve to be respected. When you have a great idea, it is often best to write it down and then plot it out with your team. Give them stake in the project by coming to them early and plotting out the best way and time to carry out your idea.
3. Give them space to work your vision.
If your team is good, then it goes without saying that they are capable and qualified to handle their tasks. Micromanaging and undercutting their process hinders their ability to give you their best. If you brought them on the team, value their voice and give them room to work. Every now and then it helps when we as leaders learn to manage our own anxieties and allow the time necessary for things to develop.
If you don't already value the voice of your team, you should start doing so.
Prayer:
God, we stop to consider that you entrust your works into our hands daily. You value what we bring to our partnership with you. Now give us the grace to extend that same trust and respect to those we are called to lead. We pray these things in Jesus's name, Amen.