I had boasted to him about you, and you have not embarrassed me. But just as everything we said to you was true, so our boasting about you to Titus has proved to be true as well.
As you may remember, yesterday's Life for Leaders devotion was called "Is Boasting Always Wrong?" In this reflection, we saw that it is wrong to boast about our salvation since we have not earned it ourselves. Rather, it is a gift from God. So, in this context, boasting is wrong. But, elsewhere in Scripture, we are encouraged to "boast in the Lord" (Jeremiah 9:23-24, 1 Corinthians 1:31). In the appropriate setting, we should "brag" about God and his wonderful deeds.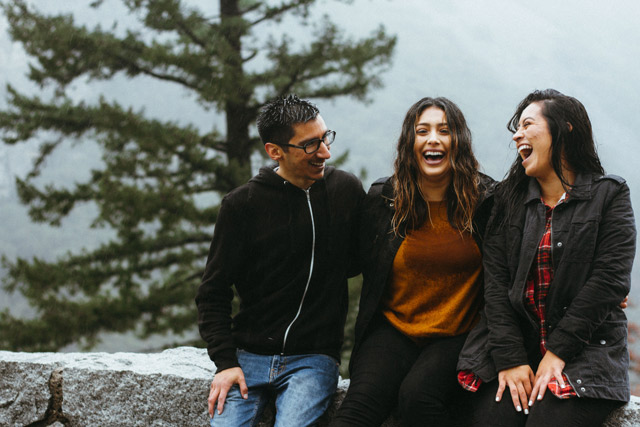 Before we leave the subject of boasting, I want to point to another good reason to boast. This reason is illustrated in another section of Paul's writings and uses the same verb translated as "to boast" (kauchaomai in Greek). In 2 Corinthians 7, Paul is explaining to the Christians in Corinth how their behavior was encouraging to Paul's co-worker Titus. In this context, Paul writes, "I had boasted to him about you, and you have not embarrassed me. But just as everything we said to you was true, so our boasting about you to Titus has proved to be true as well" (7:14). Paul had told Titus how great the Corinthians were, and he was glad that what he related to Titus was confirmed by their behavior. Thus, Paul adds, "I am glad that I can have complete confidence in you" (7:16).
Paul's example reminds us that there are times when it's appropriate to boast about people other than yourself, to speak positively about them to others. If you're a boss, for example, you may find it right on some occasions to brag about members of your team. Of course, you should be wise about the setting. This isn't always a good practice. Be especially wary of bragging in a way that underscores your own accomplishments. But a boss who gives heartfelt and legitimate credit to her team can be a real encouragement to them. Similarly, there may be times when you should tell others about the excellent work of a colleague. (Bragging about your boss is surely right in certain settings, but it might also seem like self-interested flattery. Be careful about this one.)
In this vein, I want you to know about the work of two of my colleagues at Fuller's De Pree Center. If you read Life for Leaders, then you regularly benefit from their excellent work, even if you don't know their names. Wenonie (whose name is pronounced Wen-AH-lee) has been overseeing the production of these devotions for over two years. She has faithfully edited my writing and that of my fellow writers, chosen awesome photos, created a pleasing design, and made sure that devotions are sent out on time. In the last year, we've added Jerome to our team. He is an outstanding writer who has taken over the responsibility for editing, choosing the pictures, and loading everything into our email delivery platform. Both Wenonie and Jerome are rock-solid reliable, doing their work with faithfulness and excellence day after day after day. I am grateful for them and, in the spirit of this devotion, am pleased to "boast" about them.
Something to Think About:
When is it right to boast about others?
When is it not right?
Can you think of times when you have benefited from the boasting of others?
If you're a supervisor, do you ever tell others about the good things accomplished by members of your team?
Something to Do:
Are there people in your life about whom it would be good for you to "boast"? If so, when the time and place are right, go ahead and do so.
Prayer:
Gracious God, thank you for the people who enrich our lives, our work, our joy. Thank you for our colleagues and subordinates, for our bosses and friends, for our children and spouses, for our neighbors and helpers. Help us to be wise, Lord, about when it's right to "boast" about these folk to others. May we be truthful and humble in giving credit to others, expressing our gratitude for them.
Most of all, Lord, may we remember to boast in you most of all! Amen.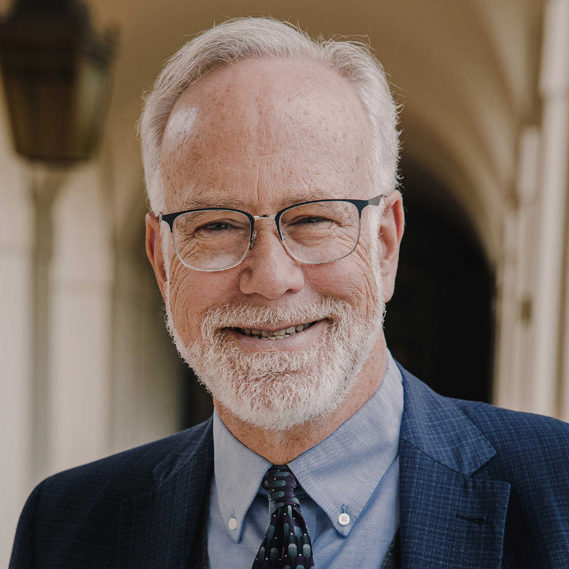 Dr. Mark D. Roberts is a Senior Strategist for Fuller's Max De Pree Center for Leadership, where he focuses on the spiritual development and thriving of leaders. He is the principal writer of the daily devotional, Life for Leaders, and the founder of the De Pree Center's Flourishing in the Third Third of Life Initiative. Previously, Mark was the Executive Director of the De Pree Center, the lead pastor of a church in Southern California, and the Senior Director of Laity Lodge in Texas. He has written eight books, dozens of articles, and over 2,500 devotions that help people discover the difference God makes in their daily life and leadership. With a Ph.D. in New Testament from Harvard, Mark teaches at Fuller Seminary, most recently in his D.Min. cohort on "Faith, Work, Economics, and Vocation." Mark is married to Linda, a marriage and family counselor, spiritual director, and executive coach. Their two grown children are educators on the high school and college level.