Then Jesus called the twelve together and gave them power and authority over all demons and to cure diseases, and he sent them out to proclaim the kingdom of God and to heal.
Focus
Jesus has sent us out to proclaim the kingdom of God. We have the responsibility and privilege of inviting people to live under God's authority in every part of life. As we proclaim this message, we live it, acknowledging God's reign over all of our life.
Today's devotion is part of the series Following Jesus Today.
Devotion
In the beginning of Luke 9, Jesus sent out twelve of his disciples in order to extend his ministry throughout Galilee. He gave them power like his own, so that they could heal and cast out demons. He instructed them "to proclaim the kingdom of God and to heal" (Luke 9:2).
Those of us who follow Jesus today have a similar mandate. We have been filled with the power of the Holy Spirit so that we also might "proclaim the kingdom of God" and "heal." In today's devotion, I want to talk about how we proclaim the kingdom. On Monday I'll consider how we can heal.
What does it mean to proclaim the kingdom of God? In this devotion, I have space to summarize a few main points. You can find more in-depth analysis in an article I have written, "Jesus and the Kingdom of God: What You Need to Know."  To begin, it's important to note that the kingdom of God is not the same as heaven, nor is it equal to the Church, nor is it a physical place. It's also not an interior state of mind, though the kingdom of God surely touches us our minds and hearts. In the preaching of Jesus, the kingdom of God is God's reign, God's rule, God's authority over heaven and earth. When Jesus said that the kingdom of God has come near, he meant that God was coming to rule over all things. We see this in the Lord's Prayer, for example, when Jesus taught us to pray, "Thy kingdom come. They will be done on earth as it is in heaven." God's kingdom is God's will being done, whether in heaven or on earth.
In a curious way, Jesus proclaimed that kingdom of God as something that was coming in the future and as something that was present in his ministry. This has perplexed scholars and others who need a simpler version of the kingdom. But the "already and not yet" dimension of the kingdom of God was essential to the proclamation of Jesus. One who followed him began to experience God's reign right away. Yet this experience was incomplete. The fulness of the kingdom of God was yet to come.
For a variety of historical reasons, Christians have often avoided the language of the kingdom of God. Mainly, I think, we have not understood it. But we have preferred to use similar language that covers almost the same bases. When we speak of the Lordship of Christ, we're saying something virtually equivalent to the kingdom of God. We proclaiming the authority of Christ over all things, something we can experience now in part, something we will experience fully in God's future.
So then, how can you and I proclaim the kingdom of God? Whether we use the language of God's reign or Christ's Lordship, we proclaim the kingdom when we acknowledge God as ruler over all. We proclaim the kingdom when we call people to live under God's reign each day. We proclaim the kingdom when we uphold God's justice and seek to have his righteousness pervade our world. We proclaim the kingdom in actions when we honor God's authority over every part of our lives, our work, our relationships, our civic engagement, our use of money, and you name it.
So much more could be said about this, of course. I've actually written a lot more in the article I referenced above. The point I want to emphasize here is that proclaiming the kingdom of God isn't only about going to heaven or being a good person. It's about bringing everything in life – everything in the world – under the reign of God. Or, to paraphrase Jesus in Matthew 6, proclaiming the kingdom of God is calling people, including ourselves, to "strive first for the kingdom of God and his righteousness" (Matthew 6:33). And it's showing how God, by his grace in Jesus, has opened up a way for us to live under his reign.
Reflect
When you hear the phrase "the kingdom of God," what comes to mind for you?
Did my explanation of the kingdom of God make sense to you? Or did it seem strange, unlike what you have heard before?
To what extent do you seek to live your whole life under God's reign?
Act
If what I've said about the kingdom of God is new to you, let me encourage you to read the online article I've written, "Jesus and the Kingdom of God: What You Need to Know."
Once again, I want to encourage you to check out our Road Ahead initiative if you're in a transitional time in your life and work.
Pray
Lord Jesus, even as you once sent out your first disciples to preach the good news of the kingdom of God, so you have sent us. Help us, Lord, to understand your kingdom, to proclaim it, to live it. May we bring every facet of our lives under your authority. May we seek first your kingdom and righteousness in all that we do and say. To you be the glory! Amen.
---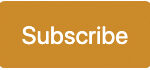 Sign up to receive a Life for Leaders devotional each day in your inbox. It's free to subscribe and you can unsubscribe at any time.
Find all Life for Leaders devotions here. Explore what the Bible has to say about work at the unique website of our partners, the Theology of Work Project. Commentary on today's Life for Leaders theme can be found here: Healing in the Book of Luke

---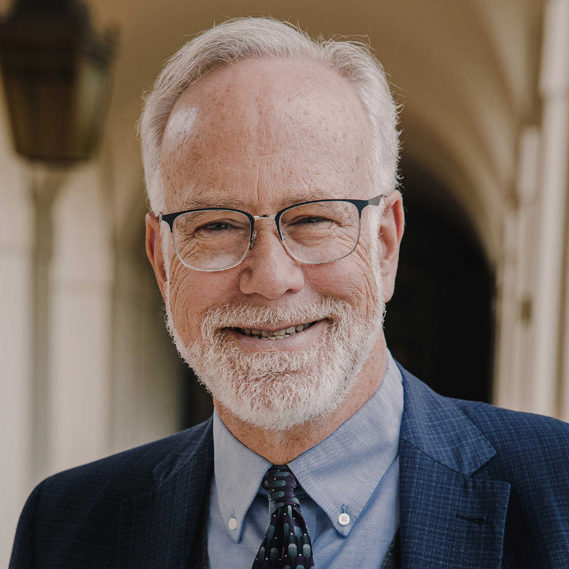 Dr. Mark D. Roberts is a Senior Strategist for Fuller's Max De Pree Center for Leadership, where he focuses on the spiritual development and thriving of leaders. He is the principal writer of the daily devotional, Life for Leaders, and the founder of the De Pree Center's Flourishing in the Third Third of Life Initiative. Previously, Mark was the Executive Director of the De Pree Center, the lead pastor of a church in Southern California, and the Senior Director of Laity Lodge in Texas. He has written eight books, dozens of articles, and over 2,500 devotions that help people discover the difference God makes in their daily life and leadership. With a Ph.D. in New Testament from Harvard, Mark teaches at Fuller Seminary, most recently in his D.Min. cohort on "Faith, Work, Economics, and Vocation." Mark is married to Linda, a marriage and family counselor, spiritual director, and executive coach. Their two grown children are educators on the high school and college level.