You are the salt of the earth; but if salt has lost its taste, how can its saltiness be restored? It is no longer good for anything, but is thrown out and trampled under foot.
You are the light of the world. A city built on a hill cannot be hid. No one after lighting a lamp puts it under the bushel basket, but on the lampstand, and it gives light to all in the house. In the same way, let your light shine before others, so that they may see your good works and give glory to your Father in heaven.
One of my favorite musicals is the show Godspell about the life of Christ. It is probably the only musical comedy to begin life as a masters' thesis—John-Michael Tebelak, the author of the original libretto, was studying drama at Carnegie-Mellon University, and at least one story has it that he wrote the entire original version in two weeks! With some lyrics taken from the Episcopal hymnal and others penned by Broadway songwriter Stephen Schwartz, it became a hit and has a long history of being performed by colleges and church groups.
The first act of the show ends with a rollicking song drawn from this passage in the Sermon on the Mount, where Jesus instructs his followers: "You are the light of the world!/ (You are the light of the world!) But if that light is under a bushel / It's lost something kind of crucial / You got to stay bright to be the light of the world. / You are the salt of the earth (You are the salt of the earth) / But if that salt has lost its flavor, it ain't got much in its favor / You can't have that fault and be the salt of the earth!"
Yesterday we listened to some challenging words from the prophet Isaiah regarding what kind of worship and devotion God wants. Fasting and outward devotions and shows of humility are no good, God says, if they aren't lived out in our daily lives, in our work and in our encounters with those in need.
Jesus—who would have known Isaiah's words well as a Torah-observant Jew—doesn't let us off the hook, either. The Sermon on the Mount as a whole commissions us to live out our life of discipleship in the world of human relationships and activities. This passage in particular, which directly follows the Beatitudes, is no exception. We are to show God's light and love just as if we were a candle on a stand shining all over the place. We are to be the peacemakers, the meek, the merciful, those who hunger and thirst for righteousness. When we are found in a place, our exercise of those virtues should be just like salt; we should change the flavor of the whole dish.
So, seek out places this week to let your light shine in worship to God and let your salt flavor the world around you in service of those whom Christ died to save. After all, you gotta stay bright to be the light of the world.
Something to Think About:
How have you been letting your light shine recently? How has your salt been flavoring the lives of those with whom you come in contact?
Where is Jesus leading you to let your light shine in the days to come?
Something to Do:
Let your light shine and your salt flavor the life of one person today.
Prayer:
Lord, we want to be salt and light for you. We want to shine your love and peace and justice and kindness and victory into the light of all those with whom we come in contact. We want to be a blessing. Guide us and teach us.  Amen.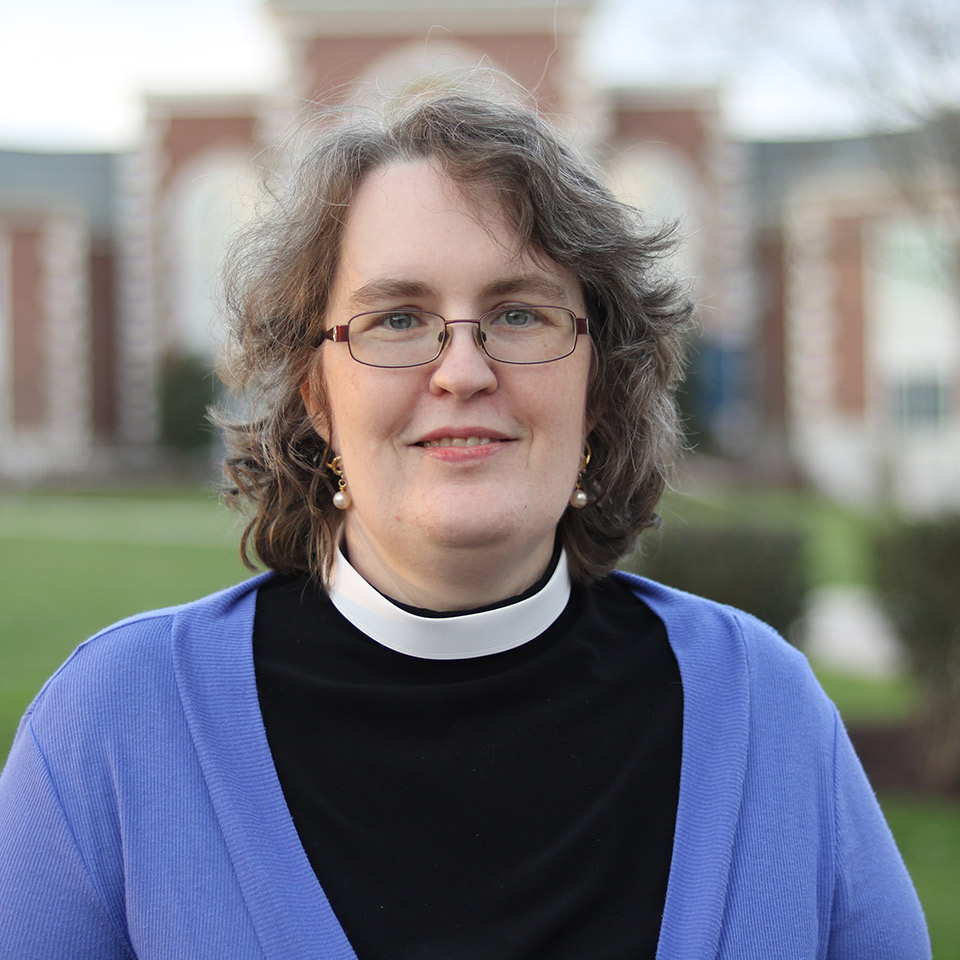 Jennifer Woodruff Tait (PhD, Duke University) is the editor of and frequent contributor to Life for Leaders. She is also the managing editor of Christian History magazine and web editor for the Theology of Work Project. She is a priest in the Episcopal Church and an adjunct faculty member at Asbury Theological Seminary. She has written a book of poetry, Histories of Us. Jennifer lives in Berea, Kentucky, with her husband, Edwin, and their two daughters.
Click here to view Jennifer's profile.