The Christmas season is so stressful, isn't it?! The songs may say it's a time to be merry and go laughing over fields, but most people are either too busy and feeling pressured by end-of-year deadlines or they experience anxiety, regret, or even grief during this time of year. It's ironic that the very season that is supposed to celebrate the birth of the Prince of Peace is characterized by the widespread lack of peace.
And this lack of peace isn't specific to this season. Polarization, distrust, and isolation run rampant in our culture and workplaces these days. We suffer daily from the harmful effects that arise from a lack of unity, harmony, and community.
We need peace more than ever—but not peace in the common sense of the word. We need more than a veneer of calm that hides the deep wounds and tensions in our world. We need to go beyond the standard DEI programs or token teambuilding exercises to repair the distress and divisiveness we experience at work. We need more than a proverbial deep breath to address the brokenness within ourselves. We need shalom.
A Biblical Understanding of Shalom
The word shalom comes from the Hebrew shalem, which means "whole" and "complete." Hugh Whelchel of the Institute for Faith, Work & Economics writes, "Biblical scholars tell us that shalom signifies a number of things, including salvation, wholeness, integrity, soundness, community, connectedness (to others and to God's creation), righteousness, justice, and well-being (physical, psychological, spiritual)."

The word first appears in Genesis 15:15 when God tells Abraham that his descendants will become strangers and be enslaved and mistreated, but in contrast to that dreadful experience, he will "go to peace." Later, in Judges 6:23, the Lord reassures Gideon, saying, "Peace! Do not be afraid," thereby suggesting that shalom (the word used for peace in the passage) is a lack of fear. Shalom then became a way of speaking blessing over people as they met and departed from each other. Shalom represents a deep, true, holistic peace.
We don't experience much shalom these days, but it's how God intended for us to live. God designed the world to be a place of safety and abundance and for us to enjoy completeness and well-being in it. The Garden of Eden was a place of shalom. The Fall introduced division, distortion, and death into that perfect existence, but Jesus eventually came to restore shalom. That's why Jesus is called the Prince of Peace. He is the means by which God's original intent for the world is being restored.
So, if we seek true peace in this season, we can reflect on God's original creation, the disruption of shalom produced by the Fall, how Jesus came to bring renewal to us and all things, and the new realm of peace that is now being ushered in. And we can do this in our relationships with God, others, creation, and ourselves.
Shalom is reconciliation with God.

In the original creation, God was with Adam and Eve in the Garden. They enjoyed God's intimate presence. But because of their rebellion, God drove them out of paradise and out of an intimate relationship with God.
The Old Testament is filled with stories of how this separation from God caused so much misery and suffering for people. But because of Jesus, through whom we are reconciled with God, we can once again be with God personally and intimately.
Our work is one of the primary ways we can experience God's personal presence in our lives. Because we are God's image bearers, our work becomes a chance to commune with God. As we work like God does—whether doing creative, sustaining, or restorative work—we get to know God better. We also get to be used by God to advance the kingdom. As God works through our work, we can experience God's trust, power, and love. And we can be formed spiritually. Our intimacy with the Lord is the source of true peace in a world of isolation and alienation.
Shalom is connectedness with others.
Adam and Eve lived in perfect community. God blessed them and commissioned them to work with and serve each other. The humility, love, and connection that first defined their relationship was destroyed by the Fall— and the relationship between them, and ultimately between all people, became conflicted and divided.
But Jesus taught and showed us how to love our neighbors. What's more, his death and resurrection made it possible to do so because he established unity and equality among all those who believe in him.
Therefore, we can experience and express our connectedness to each other as we work. At the individual and relationship level, this means our work should serve people. We are to work to meet others' needs, whether that need is to use a quality product or service, to have an opportunity to belong and grow, or to learn the Good News of salvation.
At the institutional and systems level, we are to work for justice and righteousness. That might involve ensuring our organizations operate with integrity, cultivating a positive culture, or promoting reform in our industries. Working to strengthen our human connection creates shalom.
Shalom is a flourishing creation.

God called the original creation "good." God made it ripe for cultivation and gave humankind a vision for its growth and development. But because of Adam and Eve's disobedience, God ended up cursing the ground and making their work on it painful toil.
To this day, our relationship with God's creation has been strained—at best we have failed to subdue it properly; at worst we've exploited it. And this poor stewardship is mostly because we love ourselves and our comfort more than we love others and God.

Thanks to Jesus, though, we don't have to live out of this sinful nature. As it says in John 10:10, Jesus conquered death so we might live abundantly, not hoarding material possessions for ourselves but rather enjoying what he has given us. Creation is one of these gifts, and to enjoy it we must fulfill our commission to cause it to flourish. This involves caring for the environment in our daily decisions about how we use natural resources.
Moreover, we are to work as gardeners, actively tending God's creation, shaping, preparing, and cultivating it so that we produce growth. Our soil might be a financial investment or a drafting table; our seeds might be bits and bytes or people and pieces of paper; our tools might be musical instruments or medical devices. The opportunity is for us to cause flourishing, and in doing so, produce—and experience—shalom.
Shalom is wholeness of self.

God's ultimate creation is us—God's people. God put the tree of life at the center of the garden so we could live with God at the center of our lives. God wanted us to be at peace with who we are and who we were made to be: God's beloved children. And God still does.
That's why God sent Jesus to restore the wholeness that was lost during the Fall. Jesus secured our freedom from the idols that we worship instead of God. He gives us significance, value, and security. He restores our identity as God's beloved children.

Too many of us try to derive our identity from our work. We look to work to give us worth. We think we can justify our existence through our performance. And that causes us to experience anxiety, fear, and pride at work. But when we remind ourselves that Jesus alone makes us worthy, that we are loved as he is loved, we can be released from the tyranny of distractedness and drivenness and work from a posture of acceptance and peace.
Looking to the Prince of Peace
As we tune our hearts and minds to the shalom that God has secured for us in Christ, we see that the ultimate work has been finished. Because of that, we can live and work with freedom, joy, and rest in all our relationships. And because of that, peace is indeed possible.
Particularly during Advent— the season of watchfulness—let us look to the Prince of Peace.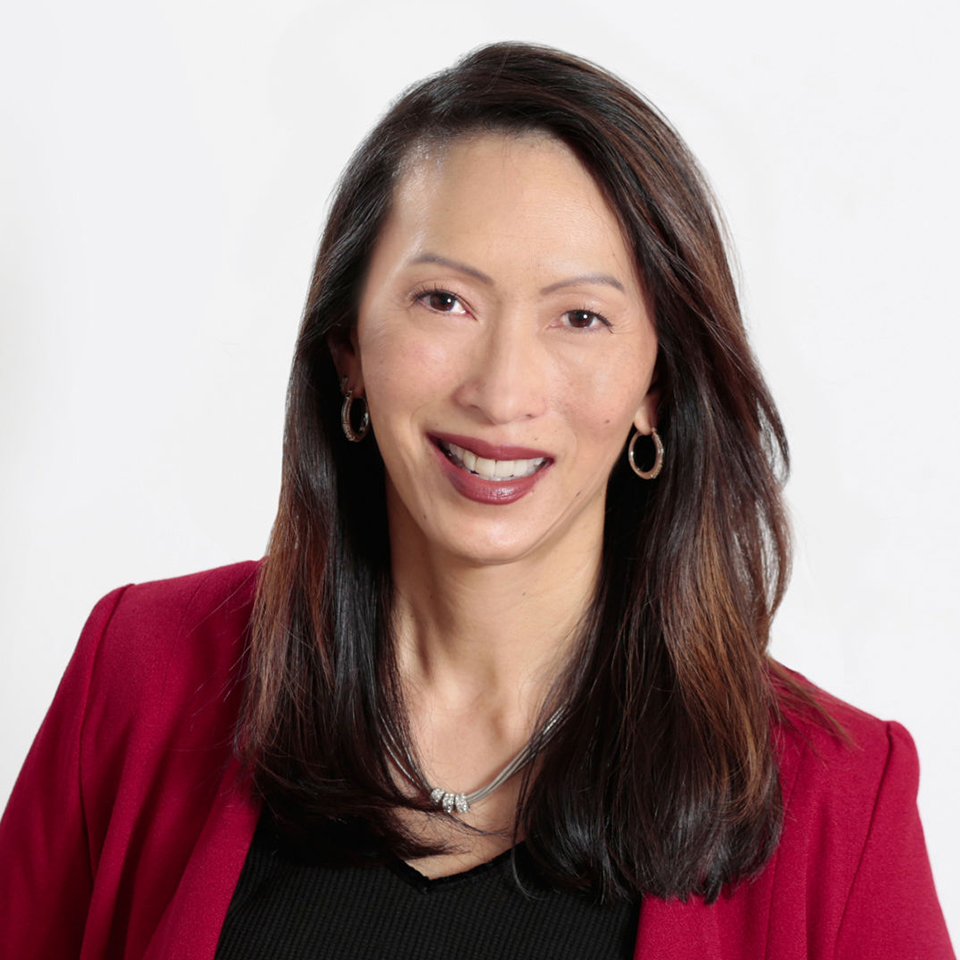 Denise Lee Yohn is the Director of the Faith & Work Journey, a spiritual formation and professional development experience that helps Christian businesspeople cultivate a vital integration of their faith and work.