Six days you shall do your work, but on the seventh day you shall rest, so that your ox and your donkey may have relief, and your homeborn slave and the resident alien may be refreshed.
Focus
The New Testament offers us freedom when it comes to things like the foods we eat or the days set apart for rest. Yet this freedom is not freedom from rest . . . regular, intentional, delightful, restorative, worshipful rest. God created us as beings who need rest. God's directives in Scripture call us to rest. And God's own example dramatically underscores these instructions. Rest is a gift from God for our well-being as well as God's glory.
Series: Unwrapping God's Gift of Rest
Devotion
During the past two months, the De Pree Center has been focusing on the theme of Sabbath, Rest, and Play. We'll continue to reflect on this theme for the month of September before we transition into our fall theme in October.
I had been planning to write on the themes of sabbath and rest in September's Life for Leaders. But then I started second-guessing myself. "Summer is a major season for rest," I thought. "In September we get back to work. School starts. Workloads increase. Companies and non-profits are speeding things up after a summer lull. Maybe this is the wrong time to write about rest because folks are preoccupied with work."
But then I thought some more: "Yes, people are preoccupied with work. That's true. But isn't this precisely the time when we need to remember the sabbath? Isn't rest essential to our well-being, especially when we're working extra hard and tempted not to rest?" So I left behind my second-guessing and returned to my original plan. I'm going to write a series of devotions on rest (which, as you know, is the English translation of the Hebrew word shabbat or Sabbath).
I recognize that this might seem like an odd thing to do in early September. But now you know my rationale. I realize you may be gearing up for the fall, focusing more on work than you did over the summer. Or you may have just started back to school and are already feeling overwhelmed. Even if you're retired from full-time work, it's likely that you plan to be busier now than you were in the last couple of months. I get all of this. In fact, I'm in an intensive work mode these days with lots going on. To be sure, this is a season to work hard for most of us. But it's also a season in which rest is essential.
Actually, rest is essential in any season. Why? One could argue that rest is essential because it helps us be more productive in our work. A recent article in Harvard Business Review observed, "Not taking time to rest is one of the worst things you can do for your productivity and mental health." There's plenty of research to back up this claim. But I want to reflect on rest from a different perspective. It's one we find again and again in Scripture. Exodus 23:12 puts it succinctly: "Six days you shall do your work, but on the seventh day you shall rest." We are to work during most days. God created us to work, after all (Genesis 1:28; 2:15). But God also made it clear from the very beginning that we are to rest (Genesis 2:1-3). The need for rest is built into our physical, emotional, mental, and spiritual DNA.
Of course, our rhythms of work and rest will reflect our distinctive situations in life. Many Christians set apart Sunday as their day of rest, which is wonderful. As a pastor, however, I'm often working hard on Sundays. Though I'm not regularly preaching in one church these days, I often serve as a guest preacher. So, a consistent Sunday sabbath wouldn't work well for me. The same might be said for mothers of young children, police officers, family caregivers, air traffic controllers, and so many others. While the Old Testament established the seventh day as the Sabbath, the New Testament allows for freedom when it comes to the specifics and timing of sabbath observance (Romans 14:5-6; Colossians 2:16-17).
Yet this freedom is not freedom from rest . . . regular, intentional, delightful, restorative, worshipful rest. God created us as beings who need rest. God's directives in Scripture call us to rest. And God's own example dramatically underscores these instructions.
As we begin this series of devotions on rest, I invite you to reflect on your own experience. The following questions might give you a good start.
Reflect
How are you doing when it comes to rest?
Is your life in line with biblical priorities when it comes to regular rest? If so, why? If not, why not?
What helps you to rest deeply in a way that feels truly restorative?
What can get in the way of your rest?
Act
Recently, Dr. Hilda Davis wrote an article for the De Pree Center called, "Restorative Rest: A Spiritual Practice." This article is featured in our Third Third Life monthly newsletter. But even if you're not in the third third of life, you'll find Hilda's wisdom both relevant and encouraging. I'd urge you to check out her article.
Pray
Gracious God, you know us. You know how we can fill our lives with so many things. You know how sometimes we let our busyness take over. When this happens, we give up intentional times of rest.
Yet you have made it clear, Lord, that you want your people to rest. Including me! Yes, we're to work. And yes, we're also to rest.
Help me, I pray, to grow in my understanding and practice of rest. May I do so not only because it's best for me to rest, but also because it honors you as Creator, Teacher, and Savior. Amen.
Banner image by Angelina Kichukova on Unsplash.
Find all Life for Leaders devotions here. Explore what the Bible has to say about work at the unique website of our partners, the Theology of Work Project's online commentary. Reflection on today's Life for Leaders theme can be found here: Remember the Sabbath Day and Keep It Holy. Six Days You Shall Labor (Exodus 20:8-11).
---
Subscribe to Life for Leaders
Sign up to receive a Life for Leaders devotional each day in your inbox. It's free to subscribe and you can unsubscribe at any time.
---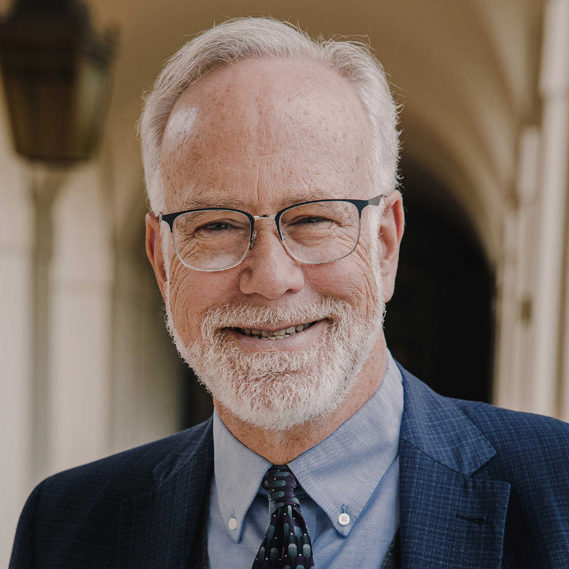 Dr. Mark D. Roberts is a Senior Strategist for Fuller's Max De Pree Center for Leadership, where he focuses on the spiritual development and thriving of leaders. He is the principal writer of the daily devotional, Life for Leaders, and the founder of the De Pree Center's Flourishing in the Third Third of Life Initiative. Previously, Mark was the Executive Director of the De Pree Center, the lead pastor of a church in Southern California, and the Senior Director of Laity Lodge in Texas. He has written eight books, dozens of articles, and over 2,500 devotions that help people discover the difference God makes in their daily life and leadership. With a Ph.D. in New Testament from Harvard, Mark teaches at Fuller Seminary, most recently in his D.Min. cohort on "Faith, Work, Economics, and Vocation." Mark is married to Linda, a marriage and family counselor, spiritual director, and executive coach. Their two grown children are educators on the high school and college level.