I, John, am the one who heard and saw these things. And when I had heard and seen them, I fell down to worship at the feet of the angel who had been showing them to me. But he said to me, "Don't do that! I am a fellow servant with you and with your fellow prophets and with all who keep the words of this scroll. Worship God!"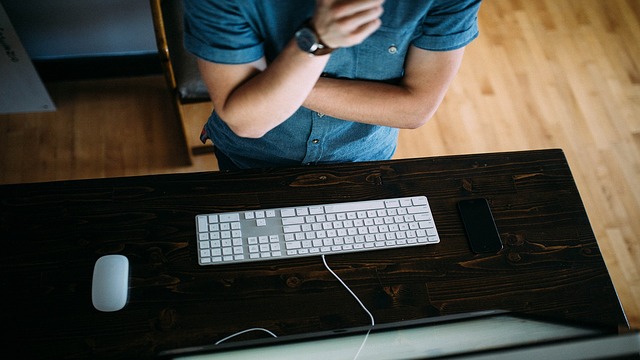 Like many Christians, I grew up believing that work mattered. Through work I could earn money to support my family and myself. With what I earned at work I could also contribute to God's work in the world, which happened through churches and mission organizations. The workplace also had value because it provided a primary context for me to share my faith with others. So, work mattered, but mainly because it enabled good things to happen in addition to and apart from the work itself: feeding my family, supporting God's work, sharing my faith with colleagues, etc.
Work certainly can be worship. It can certainly glorify God and be essential to God's work in the world. But work can also be anything but worship. It can dishonor God and hurt God's work in the world.
In the last twenty-five years, many Christ-followers have come to understand that work matters, not only because of the good that it supports, but also because work itself can have intrinsic goodness and godliness. Through our work we can serve people. Through our work we can contribute to the flourishing of our world. Through our work we can find personal meaning and fulfillment. And, through our work we can worship God. Work, when seen in light of Scripture, is at the center of God's intentions for us. Through working, we can honor God and participate in his work in the world, which includes more than what happens through churches and other Christian organizations. In a nutshell, as we often hear these days, "Work is worship."
That simple statement, "Work is worship," has transformed the work experience of tens of thousands of Christians. In time, I believe it will change the lives of millions of believers throughout the world. "Work is worship" is a powerful motto, something we can affirm and remember that will renew our lives, our workplaces, and even our world.
But "Work is worship" is not always true. Work certainly can be worship. It can certainly glorify God and be essential to God's work in the world. But work can also be anything but worship. It can dishonor God and hurt God's work in the world. To cite an extreme case, there are some people whose work today involves bombing gathering places filled with innocent people. Surely this kind of work is not worship.
The problem with citing such an extreme example is that it has the potential to let the rest of us off the hook. As long as I'm not murdering innocent people, I might reason, then my work must be worship. But is this really the case? And, in the end, are we really satisfied with simply saying, "Work is worship" even when we may have nagging doubts? I have spent time with many business leaders who really want their work to be worship, but aren't quite sure whether it is or in what way it is. Moreover, they want to honor God in every part of life, yet they wonder if working seventy hours a week to help a major corporation make even more money is really worship. These leaders fear that they are using "Work is worship" as a way to bless their activities that have little to do with serving God.
In future devotions, I'm going to continue to chew on these issues with you. But, I want to end with something I find extremely encouraging. I hope it encourages you, too. In Revelation 22:9, the angel said, "Worship God!" This imperative speaks as incisively to us today as it did to John a couple of millennia ago. We are to worship God. We are to live for the praise of God's glory. As I speak with marketplace leaders and other workers, I consistently find a yearning for this kind of life. We want to worship God in all we do, including our work. Millions of Christians today are no longer satisfied with dividing our lives into disconnected sacred and secular realms. We want to live integrated lives in which all the pieces fit together. And we want our whole lives to honor God, to be a genuine act of worship.
When I sit back and reflect, that's the kind of life I want to live. I expect you feel similarly. So let's keep working on how this can be true for us.
QUESTIONS TO CONSIDER:
Are there elements of your work that you can easily see as worship? Are there aspects of your work that you cannot easily identify as worship?
What makes something one does in the workplace worship?
How might you worship God through your work today?
PRAYER:
Gracious God, you created us for work. Through our work we can worship you. We would like to do this, not just every now and then, but consistently. How good it would be to know that we are worshiping you through our work each day.
Yet, we recognize that our work is not necessarily worship. Work can even be contrary to your purposes and glory. And it can draw our hearts away from you. So, help us, we pray. Teach us, Lord, more about how our work can be worship. By your Spirit, help us to offer our work to you this day.
All praise, honor, and glory be to you, O God. Amen.
Image Credit: CC0 Public Domain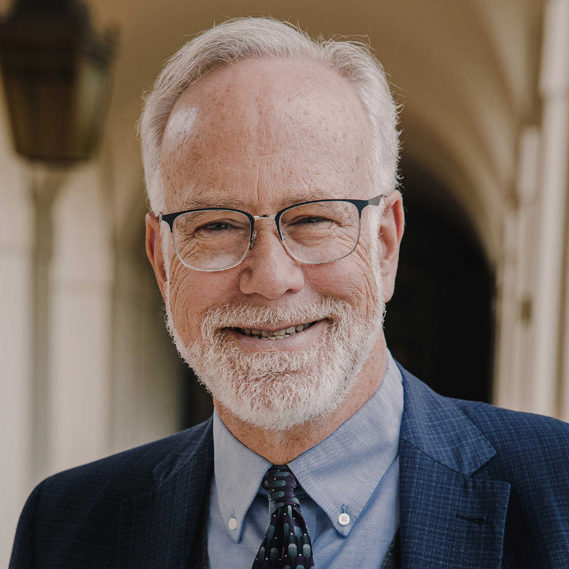 Dr. Mark D. Roberts is a Senior Strategist for Fuller's Max De Pree Center for Leadership, where he focuses on the spiritual development and thriving of leaders. He is the principal writer of the daily devotional, Life for Leaders, and the founder of the De Pree Center's Flourishing in the Third Third of Life Initiative. Previously, Mark was the Executive Director of the De Pree Center, the lead pastor of a church in Southern California, and the Senior Director of Laity Lodge in Texas. He has written eight books, dozens of articles, and over 2,500 devotions that help people discover the difference God makes in their daily life and leadership. With a Ph.D. in New Testament from Harvard, Mark teaches at Fuller Seminary, most recently in his D.Min. cohort on "Faith, Work, Economics, and Vocation." Mark is married to Linda, a marriage and family counselor, spiritual director, and executive coach. Their two grown children are educators on the high school and college level.