In your relationships with one another, have the same mindset as Christ Jesus:
Who, being in very nature God,
+++did not consider equality with God something to be used to his own advantage;
rather, he made himself nothing
+++by taking the very nature of a servant,
+++being made in human likeness.
And being found in appearance as a man,
+++he humbled himself
+++by becoming obedient to death—
++++++even death on a cross!
Focus
Our culture values strength and invulnerability. However, Christ calls us to the practice of vulnerability. If we want to follow Christ—his teaching and his example—we need to resist the urge to cover our weaknesses; we need to embrace vulnerability. Following the way of Jesus rather than the ways of this world can lead to a powerful witness in the workplace.
Devotion
What does it mean to be vulnerable? Over the past two years, one of the pandemic-related concepts I've frequently heard about is vulnerability. We speak of those more likely to contract Covid-19, as well as those more likely to have severe symptoms if they do contract it, as being vulnerable. There are several factors that lead to vulnerabilities: age, medical conditions (like cancer or diabetes), lack of access to health care, or working a job that involves greater exposure to others.
Professional sports journalists also speak of vulnerability. An NFL football team might be cruising through a season with a fantastic record, and then unexpectedly lose a game when an opposing coach discovers and exploits some weakness. The previously dominant team then often goes through a prolonged period of struggles as other teams exploit the same exposed weakness. Those who watch enough football have also seen a receiver leap or reach awkwardly to make a difficult catch, momentarily making themselves vulnerable, and becoming in NFL lingo a "defenseless receiver." In both these cases, it isn't merely the weakness itself, but often the exposing of that weakness—or just exposure in general—that leads to the vulnerability. It is a letting down of our defenses.
Now I don't know many people who like to be vulnerable or weak or defenseless, especially in the workplace. We live in a culture that values strength. Even when we are aware of our own weaknesses (and we all have them) we have no desire to expose them. If others in the workplace know of our weaknesses or struggles, they are likely (like the savvy NFL coach) to exploit them to their advantage—and to our disadvantage. When we let our defenses down, we can get taken advantage of. Vulnerability can cost us our competitive edge. That's why our culture's heroes often try to cover their weaknesses. It's why I try to deny or cover up my own weaknesses. (And I have a lot of them to cover up!) The less vulnerable I am, I think, the less likely my weakness are to be exploited in our competitive culture.
That's the world's way, anyway. But it's not Christ's way. Because it's also true that the more I hide my weaknesses, the less I'm able to get help with them. And perhaps of equal importance, the more I project only strength (or the illusion of strength) the less capable I am of making sympathetic connections with others in their weaknesses. If my goal is to imitate Christ, however—and not just to "get ahead"—then I need to resist the urge to cover my weaknesses; I need to embrace vulnerability. That's what Jesus encouraged his followers to do. Following the way of Jesus rather than the ways of this world can lead to a powerful witness in the workplace.
In tomorrow's devotion, I'll share an example from a recent work experience in which I let my guard down and risked greater vulnerability. But first, it's important to meditate on Jesus' examples and Biblical teaching about the value of vulnerability. There are many. In his famous Sermon on the Mount, Jesus says, "Blessed are the meek, for they will inherit the earth" (Matthew 5:5). As many have pointed out, meekness is not the same as weakness, but it does involve humility and a willingness not to use our power to dominate others. In that way, it is a type of vulnerability.
Paul, in one of his letters to the church at Corinth, is more explicit about embracing weakness. "But God chose the foolish things of the world to shame the wise; God chose the weak things of the world to shame the strong" (1 Corinthians 1:27). Paul's teaching suggests both that we not avoid or deny our weakness, and also that we not follow the world's so-called "wisdom" that values strength and disdains vulnerability. We also see Jesus demonstrating vulnerability with his disciples both in embracing positions of weakness and service (such as his washing of his disciples' feet in John 13:1-17) and in his powerful expression of anguish in front of Peter, James and John in Gethsemane (Matthew 26:36-46).
As important as these examples and teachings are, however—and there are many more we could mention—there is a more central and more powerful example yet. It is the example we just finished celebrating in the Christmas story: Jesus' choice to take on the fullness of human weakness—the vulnerability of a human baby, born to a people in captivity; the vulnerability of human flesh that can experience pain, hunger, loss, sorry, and suffering; and ultimately the vulnerability of being hung on a cross where all his enemies could exploit that weakness of human flesh: the vulnerability of death itself. It is the vulnerability that Paul expresses so beautifully in his letter to the church at Philippi quoted above.
Writer Michael Gerson recently wrote a beautiful Christmas column for the Washington Post about the elusiveness and necessity of hope. A quote from that essay is a good way to end this devotion: "The prophets and Jewish people waited for centuries in defiant expectation for the Messiah to deliver Israel from exile and enemies. . . . But the long-expected event arrived in an entirely unexpected form. Not as the triumph of politics and power, but in shocking humility and vulnerability."
Gerson goes on to describe what we learn about God through the Christmas story of the incarnation: "He is a God who chose the low way: power in humility; strength perfected in weakness; the last shall be first; blessed are the least of these. He is a God who was cloaked in blood and bone and destined for human suffering — which he does not try to explain to us, but rather just shares. It is perhaps the hardest to fathom: the astounding vulnerability of God."
Reflect
When have you have benefited from the vulnerability of others?
In what ways might you practice more vulnerability—more willingness to discuss your own weaknesses or struggles—with others in the workplace? Your family? your church?
How does the story of Jesus' vulnerability inspire or encourage you?
Act
Consider who might benefit from your willingness to share your struggles or weaknesses. Have a conversation with them. Be honest about your own struggles and be willing to listen to theirs.
Pray
Lord, I thank you for the example of Jesus, who took on all the frailty of human flesh and accepted such "astounding vulnerability" for my sake. I thank you for the recent season of Christmas to remember and reflect on the incarnation and what it meant for Jesus.
At the same time, I acknowledge my own resistance to being vulnerable—in part because there are many who will take advantage of my weaknesses. Yet I know I can trust you to care for me (even if others want to exploit my weakness). Help free me from fear, and in that freedom help me to grow in my honesty with others.
In the name of our savior who took on human flesh and with "astounding vulnerability," I pray,
Amen.
Find all Life for Leaders devotions here. Explore what the Bible has to say about work at the unique website of our partners, the Theology of Work Project. Commentary on today's Life for Leaders theme can be found here: Do Your Work in a Worthy Manner (Philippians 1:27–2:11)

---
Subscribe to Life for Leaders
Sign up to receive a Life for Leaders devotional each day in your inbox. It's free to subscribe and you can unsubscribe at any time.
---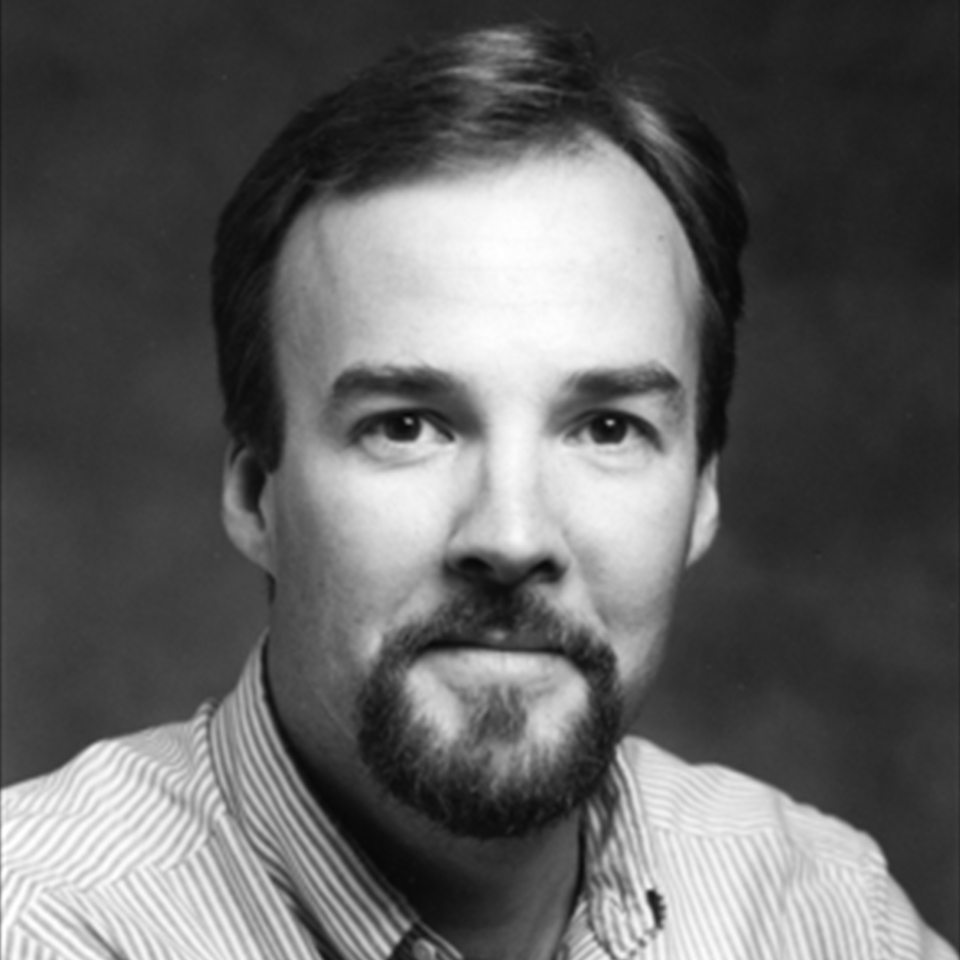 Matthew Dickerson's books include works of spiritual theology and Christian apologetics as well as historical fiction, fantasy literature, explorations of the writings of C.S.Lewis and J.R.R.Tolkien, and books about trout fishing, fly fishing, rivers, and ecology. His recent books include: Disciple Making in a Culture of Power, Comfort, and Fear and The Voices of Rivers: Reflections on Places Wild and Almost Wild. He was a 2017 artist-in-residence at Glacier National Park. He lives in Vermont with his wife, dog, and cat, not far from three married sons, and is an active member of Memorial Baptist Church. Matthew is also a professor of computer science at Middlebury College in Vermont.