To be honest, I don't watch many documentaries. When I find enough time to view a whole film, I prefer something fictional, something into which I can lose myself for a couple of hours. Documentaries take too much mental work. I'm not defending this opinion. Just confessing it.
But when Marc Freedman, in his delightful book How to Live Forever, told the moving story of the relationship between Clark Terry and Justin Kauflin, and when he mentioned that their relationship had been captured in a documentary film, I was intrigued. Doing a little online research, I discovered that this film, Keep on Keepin' On, had a 98% rating on Rotten Tomatoes. I also learned that I could watch this film for a modest rental fee, courtesy of Amazon Prime. So I told my wife and son – who are more agile movie watchers than I am – that I wanted to watch Keep on Keepin' On with them and they agreed.
We did watch the film. And we loved it. Yes, even "go lite on the documentaries" Mark loved it.
I'll explain my affection for this film in a minute. But first I'll describe it briefly. Keep On Keepin' On chronicles the relationship between Clark Terry and Justin Kauflin. Now, if you're a jazz aficionado, you may know both of these names. If not, let me explain that one, Clark Terry, is a jazz legend, and the other, Justin Kauflin, is well on his way to becoming a jazz legend. Terry (who died in 2015 at the age of 94) was a swing and be-bop trumpeter who played with folks like Count Basie, Duke Ellington, and Quincy Jones. He was one of the most recorded and most highly regarded musicians of his era. As he got older, Terry became a mentor to many younger musicians, folks like Wynton Marsalis. It was in this mode that he got to know Justin Kauflin.
Kauflin was a musical prodigy who, at the age of eleven, lost his eyesight. Around that time he switched from classical music to jazz. While a student at William Patterson University, he got to know Clark Terry, who mentored some of the music students there. Terry immediately sensed Kauflin's potential and began investing considerable time in him. Their relationship soon grew far beyond music teacher and student. Their deep love and respect for each other radiates throughout Keep on Keepin' On.
And so does their joy. One the things I found most moving in the documentary was the joy that Kauflin and Terry shared together, joy in making music, joy in telling and hearing stories, joy in staying up into the wee hours of the morning as they worked and played together.
Keep On Keepin' On paints a vivid picture of the power of intergenerational relationships. It shows how mentoring gives life, not only to the mentee, but also to the mentor. To be sure, Clark Terry was an invaluable coach and supporter for Justin Kauflin. But Terry received so much, not only from Justin's music, but also from the opportunity to give himself to a younger person.
In my research related to the De Pree Center's Third Third Initiative, I have been struck by how important intergenerational relationships are for human flourishing. Yes, for sure, when older adults give to younger people the young ones benefit. But so do the older ones. Not only do they experience love, esteem, and meaning, but also their brains and bodies become stronger and healthier through their interactions with young people. You can see and feel this happening in Keep On Keepin' On.
"If this film is so great," you might wonder, "why haven't I ever heard of it?" I don't know the answer to this question, though I did find a review of the film from 2014, the year Keep On Keepin' On was released. The title of this review? "Keep On Keepin' On: The Best Movie You Haven't Heard Of This Year." Well, now you have heard of it, so now you can watch it. I strongly urge you to do so.
If you're hesitant because you're not into jazz, let me reassure you. You don't have to be a jazz fan in order to love this film. You might find, as I did, that your appreciation for jazz grows as you get to know Terry and Kauflin. I have, in fact, recently purchased a couple of Kaulfin's albums, which I thoroughly enjoy. His version of jazz works for my ears and my heart.
But, music aside, the main reason to watch Keep on Keepin' On is to observe the wonder of an intergenerational relationship that is transformational. Such observation may lead to inspiration. Though I will never mentor someone in jazz, I have been encouraged by the relationship of Terry and Kauflin to invest more of myself in the younger folks I have the privilege of knowing.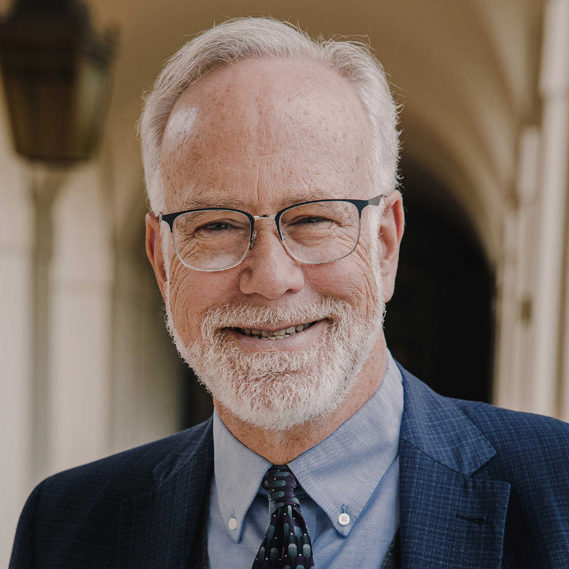 Dr. Mark D. Roberts is a Senior Strategist for Fuller's Max De Pree Center for Leadership, where he focuses on the spiritual development and thriving of leaders. He is the principal writer of the daily devotional, Life for Leaders, and the founder of the De Pree Center's Flourishing in the Third Third of Life Initiative. Previously, Mark was the Executive Director of the De Pree Center, the lead pastor of a church in Southern California, and the Senior Director of Laity Lodge in Texas. He has written eight books, dozens of articles, and over 2,500 devotions that help people discover the difference God makes in their daily life and leadership. With a Ph.D. in New Testament from Harvard, Mark teaches at Fuller Seminary, most recently in his D.Min. cohort on "Faith, Work, Economics, and Vocation." Mark is married to Linda, a marriage and family counselor, spiritual director, and executive coach. Their two grown children are educators on the high school and college level.