At that time the disciples came to Jesus and asked, "Who is the greatest in the kingdom of heaven?" He called a child, whom he put among them, and said, "Truly I tell you, unless you change and become like children, you will never enter the kingdom of heaven. Whoever becomes humble like this child is the greatest in the kingdom of heaven. Whoever welcomes one such child in my name welcomes me.
Focus
In the end of Charles Dickens's A Christmas Carol, the transformed Ebenezer Scrooge acts and feels like a child. Jesus said that if we want to enter the kingdom of heaven, we need to become like children: humble, open, vulnerable, dependent on our Heavenly Father. Christmas, the celebration of God's coming among us as a child, helps us to experience blessed childlikeness.
Today's devotion is part of the series Keeping Christmas Well.
Devotion
Today we continue in our special devotional series for Advent and Christmas. So far we have been examining the transformed life of the fictional character Ebenezer Scrooge, the protagonist of Charles Dickens's classic novella, A Christmas Carol. Scrooge, who once considered Christmas to be a "humbug," came to treasure it. As Dickens writes about the transformed Scrooge, he "knew how to keep Christmas well, if any man alive possessed the knowledge."
So far, we have seen that Scrooge kept Christmas well by making amends; living in the past, present, and future; and laughing joyfully. All of these practices are commended to us, not just by Scrooge, but also by Scripture. Today we'll add something else to the list.
In Stave Five of A Christmas Carol, after Scrooge had been changed through his spiritual encounters, he celebrated with whimsical laughter. Then, he said to himself, "I don't know what day of the month it is! I don't know how long I've been among the Spirits. I don't know anything. I'm quite a baby. Never mind. I don't care. I'd rather be a baby. Hallo! Whoop! Hallo here!" The man who had once prided himself on his stern maturity was acting like a child, filled with giddiness and uncharacteristic ignorance.
Jesus commended similar childlikeness in the Gospel of Matthew. His disciples asked Jesus, "Who is the greatest in the kingdom of heaven?" No doubt, they were hoping that his answer would affirm their own greatness. Jesus's disruptive response was not what they were expecting. Calling a child to stand among his disciples, Jesus said, "Truly I tell you, unless you change and become like children, you will never enter the kingdom of heaven" (Matthew 18:3).
Unless you change and become like children . . . sounds rather like Scrooge in the final chapter of A Christmas Carol. Yet, in calling us to childlikeness, Jesus was not thinking primarily of giddiness or ignorance. Rather, we are to be children, first of all, in our humility. The path to greatness in God's kingdom begins as we humble ourselves, putting aside our desire for greatness. Moreover, in our humility we are set free to welcome all people in God's name, even children, who lack power and privilege. Our very notion of greatness will be overturned in the kingdom of God as we follow the way of Jesus the servant, Jesus who entered this world in utter humility and vulnerability.
You can keep Christmas well by putting aside pretense and privilege, becoming like a child, remembering that God also came among us as a child.
Reflect
In what ways might you experience childlikeness, especially during the seasons of Advent and Christmas?
When you hear Jesus say that you cannot enter the kingdom of heaven unless you become like a child, how do you respond?
How can you be humble, like a child, and still be a leader?
How can you be more open and dependent on God and his grace?
Act
Set aside some time in this season to remember your own childhood experiences of Christmas. Then, ask the Lord to help you respond to the good news of Christmas with childlikeness.
Pray
Gracious God, I must confess that so much of me does not want to be like a child. I want to be grown up and strong. I want to be in control of my life. I want to be well regarded. I don't need to be the greatest in the kingdom of heaven, but I'd like to rank high on that list.
Yet you call me to childlikeness, not presumptuous maturity. You call me to humility, not grandiosity. You call me to reliance on you, not self-sufficiency. You invite me to trust you simply, as young children trust their parents. Help me, Lord, to be before you as a child, so that I might live under your reign. Amen.
---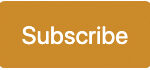 Sign up to receive a Life for Leaders devotional each day in your inbox. It's free to subscribe and you can unsubscribe at any time.
Find all Life for Leaders devotions here. Explore what the Bible has to say about work at the unique website of our partners, the Theology of Work Project. Commentary on today's Life for Leaders theme can be found here: "Blessed are the Poor in Spirit, for Theirs is the Kingdom of Heaven" (Matthew 5:3)

---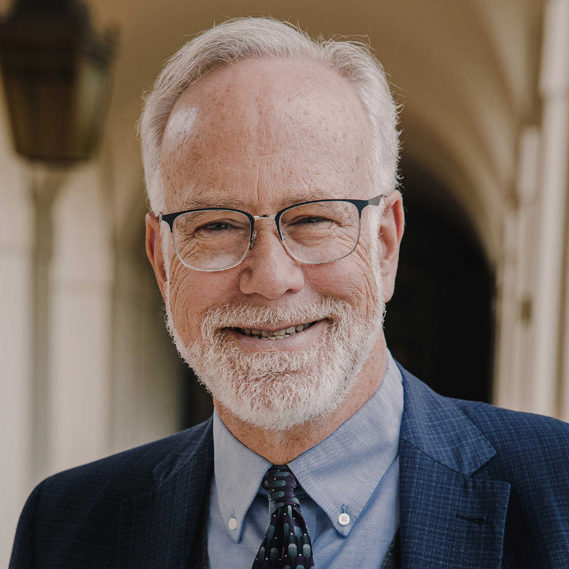 Dr. Mark D. Roberts is a Senior Strategist for Fuller's Max De Pree Center for Leadership, where he focuses on the spiritual development and thriving of leaders. He is the principal writer of the daily devotional, Life for Leaders, and the founder of the De Pree Center's Flourishing in the Third Third of Life Initiative. Previously, Mark was the Executive Director of the De Pree Center, the lead pastor of a church in Southern California, and the Senior Director of Laity Lodge in Texas. He has written eight books, dozens of articles, and over 2,500 devotions that help people discover the difference God makes in their daily life and leadership. With a Ph.D. in New Testament from Harvard, Mark teaches at Fuller Seminary, most recently in his D.Min. cohort on "Faith, Work, Economics, and Vocation." Mark is married to Linda, a marriage and family counselor, spiritual director, and executive coach. Their two grown children are educators on the high school and college level.