In the year that King Uzziah died, I saw the Lord sitting on a throne, high and lofty; and the hem of his robe filled the temple. Seraphs were in attendance above him; each had six wings: with two they covered their faces, and with two they covered their feet, and with two they flew. And one called to another and said: 'Holy, holy, holy is the LORD of hosts; the whole earth is full of his glory.'"
Focus
After his transformation, Ebenezer Scrooge was able to delight in the glories of this world, seen especially at Christmastime. Scripture reveals to us the unsurpassed glory of God, which we see in the natural world and most of all in Jesus, the Word of God made flesh. We keep Christmas well by celebrating God's glory even as, by his Spirit, we are being transformed into the glorious image of Christ.
Today's devotion is part of the series Keeping Christmas Well.
Devotion
On Christmas morning after his transformation, Ebenezer Scrooge found new delight in life. As Dickens reports in the final stave (chapter) of A Christmas Carol, "He was checked in his transports by the churches ringing out the lustiest peals he had ever heard. Clash, clang, hammer; ding, dong, bell. Bell, dong, ding; hammer, clang, clash! Oh, glorious, glorious! Running to the window, he opened it, and put out his head. No fog, no mist; clear, bright, jovial, stirring, cold; cold, piping for the blood to dance to; Golden sunlight; Heavenly sky; sweet fresh air; merry bells. Oh, glorious! Glorious!"
For decades, Scrooge had missed the wonders and joys of life. But, with his heart renewed, he could perceive and enjoy the wonders of Christmas morning: ringing bells, crisp air, bright sunlight. For Ebenezer Scrooge, all of this was glorious, glorious!
Scripture often speaks of glory in reference to God. In Isaiah 6, for example, the prophet sees a vision of the enthroned Lord, surrounded by angels who proclaim, "Holy, holy, holy is the LORD of hosts; the whole earth is full of his glory" (6:3). God's glory is not simply in heaven, far away from the brokenness and suffering of this world. Rather, God's glory fills the earth, however incompletely in this time of history.
The glory of God is, in part, something added to this world, something that radiates from God like light from the sun. Yet, God has also embedded his glory in this world, in the wonders of creation, even in the uniqueness of human life. Most of all, God has revealed his glory in this world by coming as the Word Incarnate, about whom the Gospel of John exults, "[A]nd we have seen his glory, the glory as of a father's only son, full of grace and truth" (John 1:14).
Not only do we get to see God's glory through Jesus, but we also receive it. Ephesians 1:6 speaks of God's "glorious grace that he freely bestowed on us in the Beloved." In a stunning passage in 2 Corinthians, we read, "And all of us, with unveiled faces, seeing the glory of the Lord as though reflected in a mirror, are being transformed into the same image from one degree of glory to another; for this comes from the Lord, the Spirit" (2 Corinthians 3:18). This is happening now, even as we await the more complete glory that is to come.
In the seasons of Advent and Christmas, and, indeed, in all seasons of the year, we can keep Christmas well by delighting in the glory around us. Like Scrooge, we can bask in the joys of the senses, the sublime beauties of this world that reflect the glory of the Creator.
Yet, we recognize that earthly glory serves as a pointer to the unsurpassed glory of God. Because of Christmas, because the Word became flesh, we are able to see God's glory – not just in the reflections of creation, but most of all in the person of Jesus Christ, who radiates the glory of the triune God. We can keep Christmas well by receiving the love and grace of Christ. Thus, with open hearts, we are moved to exclaim, "Oh glorious! Glorious!"
Reflect
When you hear the word "glorious," what comes to mind? When have you experienced glory?
If God's glory is revealed to us most of all in Jesus Christ, the Word of God Incarnate, what does this show us about God's glory?
How does the glory of this world help you to delight in the glory of God?
Act
At Christmastime, we often hear the words, "Gloria in Excelsis Deo," most commonly in the carol, "Angels We Have Heard on High." One of my favorite musical celebrations of God's glory was composed by Antonio Vivaldi. You can hear a "glorious" version of this piece here.
Pray
Gracious God, the whole earth is full of your glory, indeed! Thank you for all the ways you have embedded your glory in this world, in the grandeur of a sunset, in the crispness of winter air, and in the splendor of great music. Thank you for adding to this your glorious presence.
In this season of the year, we are particularly aware of how you revealed your glory in Jesus Christ, the Word Incarnate, in whom we see your glory. In Jesus we recognize that your glory is found not only in the majestic but also in the manger. As we reflect upon the birth of Christ in this season, may we revel in your glory. And may our experience of your glory enrich every part of life, every day of the year. Amen.
---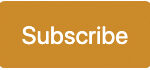 Sign up to receive a Life for Leaders devotional each day in your inbox. It's free to subscribe and you can unsubscribe at any time.
Find all Life for Leaders devotions here. Explore what the Bible has to say about work at the unique website of our partners, the Theology of Work Project. Commentary on today's Life for Leaders theme can be found here: Introduction to Isaiah

---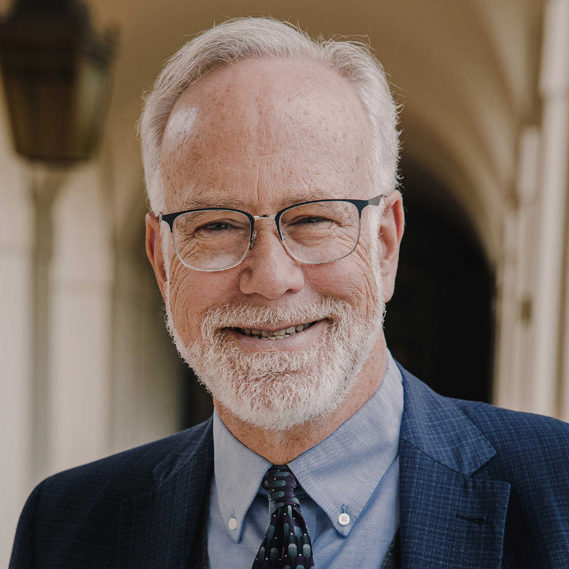 Dr. Mark D. Roberts is a Senior Strategist for Fuller's Max De Pree Center for Leadership, where he focuses on the spiritual development and thriving of leaders. He is the principal writer of the daily devotional, Life for Leaders, and the founder of the De Pree Center's Flourishing in the Third Third of Life Initiative. Previously, Mark was the Executive Director of the De Pree Center, the lead pastor of a church in Southern California, and the Senior Director of Laity Lodge in Texas. He has written eight books, dozens of articles, and over 2,500 devotions that help people discover the difference God makes in their daily life and leadership. With a Ph.D. in New Testament from Harvard, Mark teaches at Fuller Seminary, most recently in his D.Min. cohort on "Faith, Work, Economics, and Vocation." Mark is married to Linda, a marriage and family counselor, spiritual director, and executive coach. Their two grown children are educators on the high school and college level.