So God created humankind in his image, in the image of God he created them; male and female he created them. God blessed them, and God said to them, "Be fruitful and multiply, and fill the earth and subdue it; and have dominion over the fish of the sea and over the birds of the air and over every living thing that moves upon the earth."
Focus
On this Labor Day weekend, the global pandemic makes us especially aware of ways in which our world, including our work, is broken and, therefore, workers are suffering. But, as God's people, we acknowledge the fundamental goodness of work and we seek God's justice and peace for all workers. We yearn for the day when God will re-establish the created goodness of work for all.
Devotion
Today is the Saturday of Labor Day weekend in the United States, a good time to reflect on work. So I'd like to think with you about work in the midst of a pandemic, as well as other challenges facing us these days.
For most people, work is especially hard in this time, given a global pandemic that is not going away anytime soon. Work is certainly difficult for those we call "essential workers," folks whose labor is often intrinsically toilsome and whose safety is challenged by the coronavirus. But work can also be unusually hard for people who are able to work from home, but who struggle with isolation, stress, monotony, physical pain, or "Zoom-mania." Many who do their jobs at home are also trying to do the work of parenting, which can feel more overwhelming than ever.
In the United States, we are more aware these days of inequities of work in relationship to race, ethnicity, class, education, and geography. The pandemic has shown us things we might not have seen – or wanted to see – before. We're also distressed by the COVID-19-generated rise in unemployment in our country. We may be less aware, however, of problems with work throughout the world. According to The World Bank, for example, more than 3 billion potential workers across the globe are without jobs. Plus, we learn from International Justice Mission that "There are more children, women and men trapped in slavery than ever before in human history." Work, for more then an estimated 40 million people in the world, is a source of terrible pain and abuse.
Given our experience of work personally, nationally, and globally, it's natural to regard work as a negative thing, especially in a pandemic. But, last year, before we ever heard of the novel coronavirus, I listened to a preacher who claimed in a sermon that work was a result of sin. Sometimes it certainly feels that way. A good friend of says that when he and his community think of work, the first word that comes to mind is "suffering."
Without minimizing the brokenness of work in our world today, the many ways in which work is warped by injustice, and the suffering work or lack of work causes for millions of people, we who base our lives on Scripture begin with a different foundation. When we start reading our Bibles, we discover that work is fundamentally good. The very first verse of Genesis 1 introduces us to God at work: "In the beginning . . . God created the heavens and the earth" (1:1). The work God does is not just good, but "good . . . good . . . good . . . good . . . good . . . good, [and] very good" (1:4, 10, 12, 18, 21, 25, 31).
Then God creates humanity in God's own image, which, among other things, means that human beings are created to be workers. This implication is clarified in Genesis 1:28, where God "blessed [the man and woman], and God said to them, 'Be fruitful and multiply, and fill the earth and subdue it . . . .'" Notice that the commands associated with human work come as part of God's blessing. God didn't curse humanity by giving us work to do. Work was an essential element of God's good gifts to his good creatures.
Sometimes we can feel the inherent goodness of work: when we use our gifts to serve another person (whether we're paid or not), when we receive the benefit of the work done by another, when we see a community flourish because of good work being done by its members. But, these days, it's easy to miss these experiences and to focus mainly on the brokenness of work in a sin-shattered, pandemic-filled world.
We need to pay attention to this brokenness and, as the people of God, to seek the shalom of God for our world, including both work and workers. My colleague at the De Pree Center, Michaela O'Donnell Long, has recently written an article that challenges us to be like Moses, who intervened in a workplace rife with injustice. We must never let the fundamental goodness of work blind us to the realities of broken work and the experiences of those who labor in this brokenness each day. Instead, we must be people who, when it comes to the workplace, seek "to do justice, and to love kindness, and to walk humbly with [our] God" (Micah 6:8). We yearn for the day when God will wipe away every tear, including the tears of oppressed workers, as God renews heaven and earth (Revelation 21:1-5). In that day, the intended and inherent goodness of work will once again prevail in our world.
In the meanwhile, there is good work to be done, not only the work of helping the world to be fruitful, but also the work of seeking God's shalom for all things, including workplaces, economic systems, cities, and nations. There is also good work to be done in our individual labors each day and in our relationships with the workers we engage on a regular basis. I'll have more to say about this tomorrow.
Reflect
What are your thoughts and feelings about work these days?
Has the pandemic changed your experience of work? Your thoughts or feelings about work?
It what ways can you be an instrument of God's peace and justice in your own work? In your relationships with workers?
When have you experienced the goodness of work?
Act
In the next week, do something to acknowledge the good work of someone.
Pray
Gracious God, you created this world to be very good. In the middle of your good creation you placed humankind, blessing us and empowering us to be your co-workers in the world. We know that, because of sin, the world is not what you meant it to be. Work, in particular, bears the marks of a broken world in so many ways.
Help us, Lord, to see the suffering of so many workers and to seek your justice for them. Teach us to use our influence for God, whether in our own workplaces or in the wider systems of our world. Even as we wait for the time when your kingdom will cover the earth, we seek your shalom. May we live as peacemakers wherever you have put us, including our workplaces. Amen.
---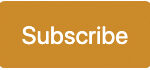 Sign up to receive a Life for Leaders devotional each day in your inbox. It's free to subscribe and you can unsubscribe at any time.
Find all Life for Leaders devotions here. Explore what the Bible has to say about work at the unique website of our partners, the Theology of Work Project. Commentary on today's Life for Leaders theme can be found here: People are Created in God's Image (Genesis 1:26, 27; 5:1)

---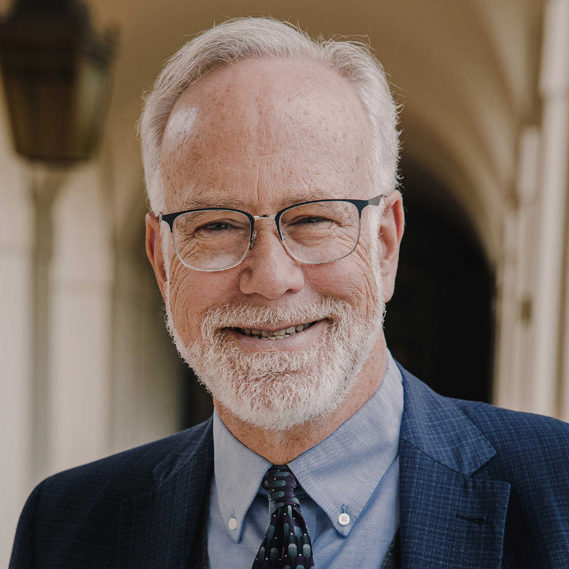 Dr. Mark D. Roberts is a Senior Strategist for Fuller's Max De Pree Center for Leadership, where he focuses on the spiritual development and thriving of leaders. He is the principal writer of the daily devotional, Life for Leaders, and the founder of the De Pree Center's Flourishing in the Third Third of Life Initiative. Previously, Mark was the Executive Director of the De Pree Center, the lead pastor of a church in Southern California, and the Senior Director of Laity Lodge in Texas. He has written eight books, dozens of articles, and over 2,500 devotions that help people discover the difference God makes in their daily life and leadership. With a Ph.D. in New Testament from Harvard, Mark teaches at Fuller Seminary, most recently in his D.Min. cohort on "Faith, Work, Economics, and Vocation." Mark is married to Linda, a marriage and family counselor, spiritual director, and executive coach. Their two grown children are educators on the high school and college level.