My command is this: Love each other as I have loved you. Greater love has no one than this: to lay down one's life for one's friends.
What can people expect from us as leaders? That question is central to these series of reflections on leadership vows. Our promises can't only be to deliver results. Instead, they must also be to embody a distinctive way of being. In the end, we want more than the pyrrhic victories of great achievements that destroy the very people we are called to lead and the institutions we are trying to build. Who we become as leaders is every bit as important as what we do. In the language of one tradition, we are called to promise that we will serve the people we lead with energy, intelligence, imagination, and love. It is the last of these four promises that concerns us today.
For those familiar with the Christian tradition, ending our vows with the promise to serve with love should come as no surprise. After all, love is the greatest of all Christian virtues (1 Corinthians 13:13). Love is the fulfillment of God's vocation for us as human beings. Nevertheless, love can mean quite different things to people today. To some, love is an intense version of liking something, as in "I love my work." To others, love is affection for another person, as in "I love the people I work with." Is that what our vow of leadership means, to love what we do and the people with whom we work? What might Jesus mean for us to serve the people we lead with love? Today's text provides some helpful insights.
First, Jesus provides specific instructions that culminate his teaching: "My command is this." Unique among the gospels, John records an extended conversation between Jesus and his core followers, who are also his leadership team. It's clearly important stuff, given both the length of the discourse and the backdrop of Jesus's impending death. In that context, Jesus states and repeats, for emphasis, "A new command I give you" (John 13:34). And, while Jesus has been known to leave people wondering what he meant in other circumstances, in this case, his instruction is both clear and climactic.
Second, "Love each other as I have loved you." It seems to me that both parts of this command are important. "Love each other." The great evangelical text of John 3:16—"God so loved the world"—is brought to a sharp and uncomfortable point for each of us. We can no longer claim to love people generally without loving the particular person God has placed in front of us, whether our boss, our co-worker, a family member, or a neighbor. "As I have loved you." These aren't moral platitudes or utopian fantasies. Jesus leads by example. The incarnation finds its astonishing fulfillment as Jesus embodies what it means to be a truly human leader, and what he, therefore, asks of his followers. To use the language of being a lead servant, Jesus goes first. Consequently, two critical events frame the extended conversation in which we find this "new command": Jesus washing the feet of his disciples and Jesus's crucifixion.
Third, the latter event brings us to the final aspect of Jesus's final mandate to his followers: "Greater love has no one than this: to lay down one's life for one's friends." In an earlier part of John's Gospel, Jesus refers to himself as the Good Shepherd. Shepherds were well-known images of leadership in ancient Israel and were often used to refer to Israel's leaders and kings. Of course, there were good kings and bad kings, good shepherds and bad shepherds. So, according to Jesus, what ultimately differentiates a good leader from a bad one? When confronted with forces that endanger their flock, "the good shepherd lays down his life for the sheep." (John 10:11b) Jesus models using our power and position for the well-being of those we serve—entering and carrying their fallenness and the fallenness of the world they inhabit—even when it costs us our lives and reputations. Jesus sets a high bar of how low we will go for those who follow us. The vows of leadership find their ultimate expression in our commitment to love those who follow us, in the same way Jesus loved those who follow him: "Greater love has no one than this: to lay down one's life for one's friends."
Something to Do:
Read 1 Corinthians 13:4-8. Make a list of the sixteen descriptions of love in action that are found in the passage—they are stated in both positive ("love is") and negative ("love is not") terms. Use this list to reflect on the prior week as a grid to evaluate your interactions with those whom you lead and serve. When have you demonstrated Christ's love in those interactions? Where and why have you struggled?
Prayer:
Lord Jesus Christ, we are grateful that you loved us in the ultimate way imaginable, by laying down your life for us. We are overwhelmed with gratitude and wonder that you would do this for us, not because we were your friends, but even while we were your enemies. "Amazing love! How can it be? That you, my God, should die for me!"
Teach us to go and do likewise.
We ask for your glory and for the sake of the creation that you love. Amen.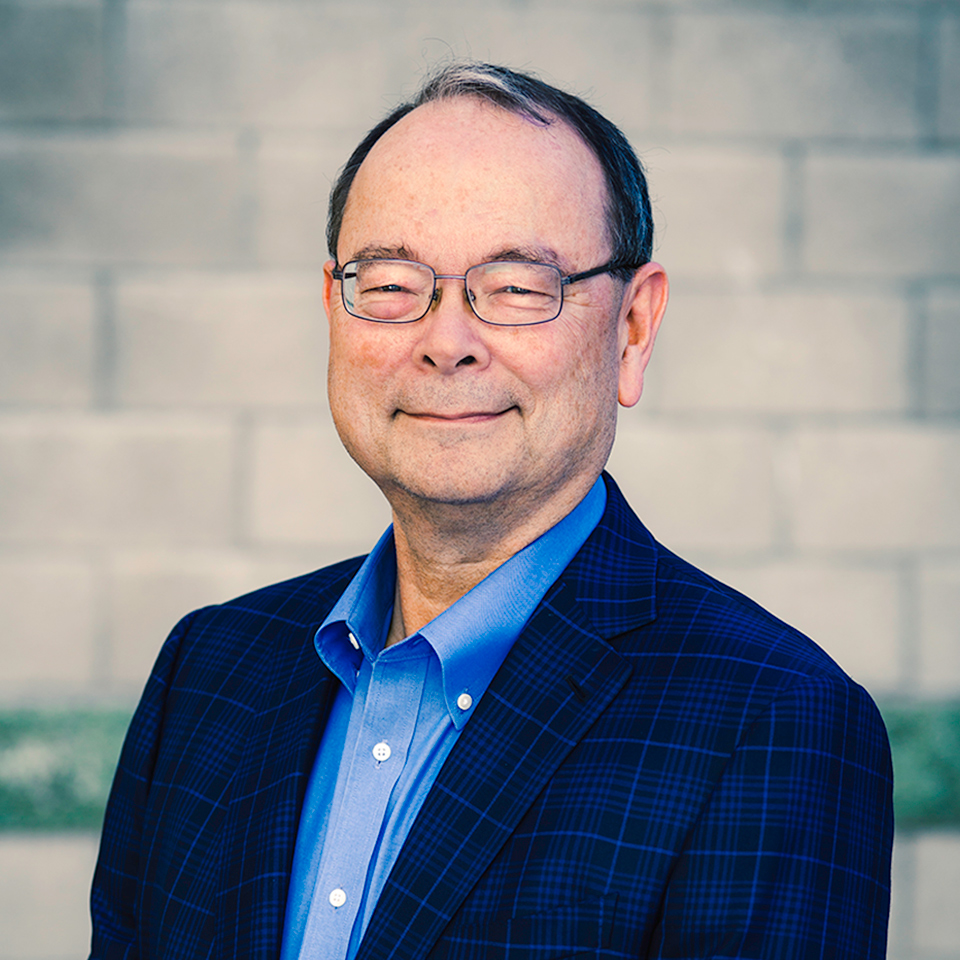 During his adult life, Uli Chi has lived and worked in the intersection between business, the academy and the church. He has had the privilege of serving as past Board Chair of Regent College in Vancouver, BC, as current Vice Chair of the Board of the Max De Pree Leadership Center at Fuller Seminary, and as current Chair of the Executive Committee of the Center for Integrity in Business at Seattle Pacific University. He has also been involved in all aspects of local church leadership, including as a member of the adult ministries team's teaching faculty at John Knox Presbyterian Church in Seattle.
Click here to view Uli's profile.