You have heard that it was said, "Love your neighbor and hate your enemy." But I tell you, love your enemies and pray for those who persecute you, that you may be children of your Father in heaven. He causes his sun to rise on the evil and the good, and sends rain on the righteous and the unrighteous. If you love those who love you, what reward will you get? Are not even the tax collectors doing that? And if you greet only your own people, what are you doing more than others? Do not even pagans do that? Be perfect, therefore, as your heavenly Father is perfect.
Focus
Given how difficult it is to love our enemies, what are some practical tips that help us get started?
Devotion
Ancient Israel was unique in its historical setting. They believed there was only one true God, as opposed to the cultures around them that believed in many varied gods. And their temple would have seemed particularly strange to other religious traditions of that time. Central to ancient religious practice was the idol image, usually made of wood or stone, which represented the deities that various people worshipped. But alone in Israel's temple there was no such idol image made of wood or stone. In fact, Israel was prohibited from making such images for worship.
Why might that be?
A helpful insight comes from the creation story itself. In Genesis, God says, "Let us make humankind in our image, according to our likeness" (Genesis 1:26 NRSV). In other words, human beings, not inanimate objects, are to represent God. Instead of a lifeless idol image, Israel had living priests to represent the living God and to lead them in worship.
Israel's story and practice gave unprecedented dignity and honor to human beings. And as Genesis One makes clear, that dignity and honor extended to ALL human beings, not just to select ones. That was profoundly countercultural in its day as it is in ours.
As I hinted in last month's reflection, one of the first things we need to get right about how to love our enemies is the story we tell ourselves about them. Jesus' command in the Sermon on the Mount raises the stakes that our enemies are really our neighbors. If that's so, then shouldn't we treat our enemies as human beings like ourselves, rather than as some kind of subhuman version of ourselves? Even when our neighbor/enemy behaves badly, what might it mean for us that they are nevertheless created in the image of God? And what might it mean to love our enemies as an expression of our love for God?
These are difficult questions that those of us who seek to follow Jesus have wrestled with for millennia. Our ongoing struggle likely reveals our profound need for God's grace and mercy—and wisdom. It makes me think of a response Jesus made to another seemingly impossible command: "For mortals it is impossible, but for God all things are possible" (Matthew 19:26 NRSV).
So, how can we even begin to learn to love our enemies as God loves them? Here are three practical tips I find helpful.
First, be curious about your enemies. Someone once said that the first casualty of war is the truth. I suspect that's often the case for how we see our enemies. We reduce their humanity to a mere caricature. We stop trying to understand what makes them tick and why. Of course we don't have to agree with them. But we should grant our enemies the dignity of being made in the image of the God we claim to serve deserves.
A helpful starting point might be to have a conversation with our enemies about what they believe and why. Not an argument, but a conversation where we try to "get inside their head and heart" about what's important to them. In my experience, that kind of conversation is always full of surprises. I often find myself saying – either to myself or out loud – _I didn't know that about you! _
Another related insight is that conflicts often have both rational and emotional components to them. I had a business issue with a business partner. They were focused on what seemed to me to be a small dispute about their rights under a contract. It would have been easy for me to be dismissive of them for being either petty or trying to take advantage. But as we talked more, I found out that they had a bad experience with someone else in a similar circumstance. Understanding the emotional subtext of the issue helped us find a resolution that reassured my colleague that they wouldn't suffer a similar fate in our relationship.
Second, learn to look for the positive. This is hard to do. And the difficulty is proportional to how strongly we disagree with someone or oppose their position. But as hard as it is, focusing on the good on which we can agree or affirm is always helpful. The apostle Paul said much the same in his summary counsel to the church in Philippi: "Finally, brothers and sisters, whatever is true, whatever is noble, whatever is right, whatever is pure, whatever is lovely, whatever is admirable—if anything is excellent or praiseworthy—think about such things" (Philippians 4:8 NIV).
Third, be honest about the negative. As an optimist who is the son of an optimist, it is easy for me to minimize the negative in a relationship. But Jesus wants us to love our enemies, even when they are patently "ungrateful and wicked" (Luke 6:35 NIV). And that means we don't have to pretend they are being good when they are not. Whether or how we might confront our enemies in those situations requires additional discernment. But one thing is clear. We can always bring our frustration, anger, and even hatred into God's presence and ask for help, particularly when we need insight and skill on how to deal with our enemies constructively lest we become like them. As the apostle Peter counseled, "Cast all your anxiety on [God] because he cares for you" (1 Peter 5:7 NIV).
All this reminds us of our need for wisdom. Jesus' Sermon on the Mount is his distilled wisdom that helps us to understand who we are and how we are to live in the world. And it suggests that such wisdom is not something we "master" but one which is discovered on a journey with other people and with God.
The Sermon on the Mount so far in Matthew 5 has focused primarily on our relationship with other people. Matthew 6 takes us more deeply into the unique dimension of our human identity, our relationship with the God who is our Father. We will begin those reflections next month.
Reflect
What is more difficult for you, finding the positive or the negative in others? Why do you think that might be?
Act
Take time to have a conversation over a cup of coffee or lunch with someone you disagree with. (You might begin with someone where the disagreement isn't emotionally supercharged.) Try and understand why they think and feel the way they do. Don't try to change either their mind or yours. Simply see if you can understand them better.
Prayer
Lord Jesus Christ,
Loving our enemies is such a complex and difficult thing. But we are grateful that you have not left us to our own devices. You have provided wisdom for us to learn. And you have left your Spirit with us to lead us on the way of wisdom.
Guide us as we seek to follow you.
We ask in your name.
Amen.
Find all Life for Leaders devotions here. Explore what the Bible has to say about work at the unique website of our partners, the Theology of Work Project's online commentary. Reflection on today's Life for Leaders theme can be found here: The Ethics of Conflict (Luke 6:27-36; 17:3-4).
---
Subscribe to Life for Leaders
Sign up to receive a Life for Leaders devotional each day in your inbox. It's free to subscribe and you can unsubscribe at any time.
---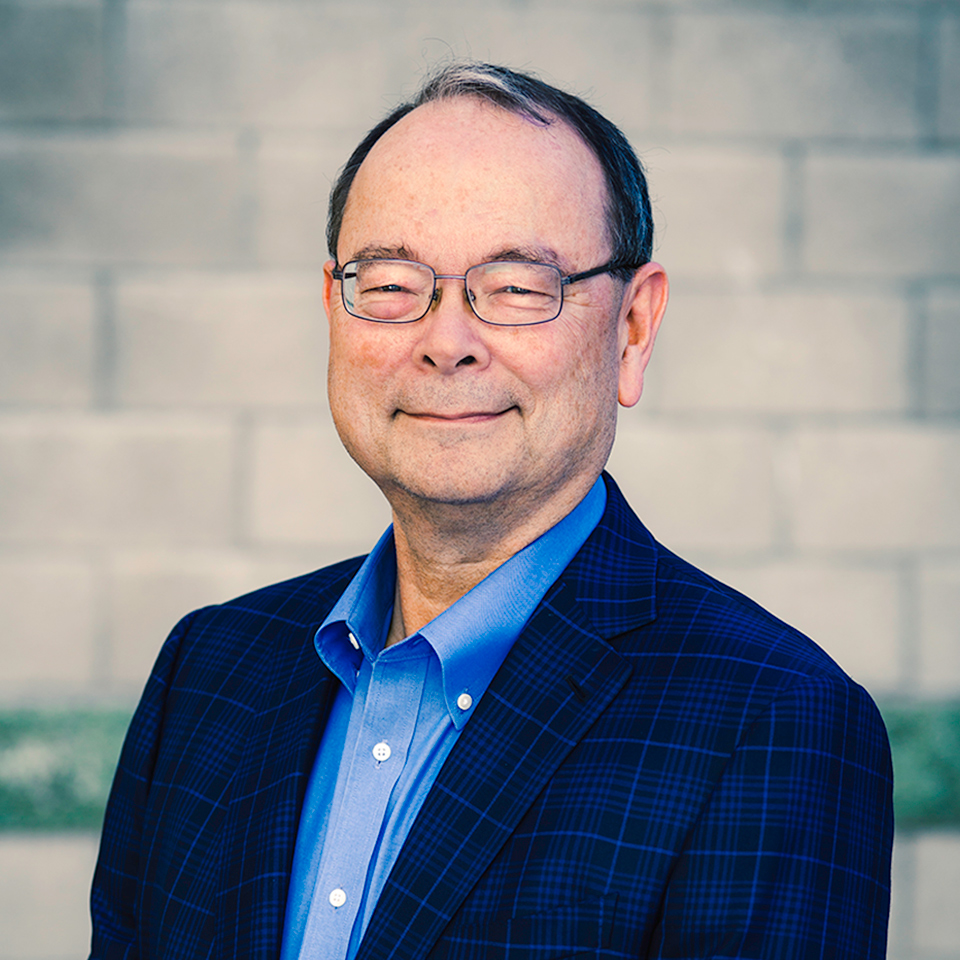 During his adult life, Uli Chi has lived and worked in the intersection between business, the academy and the church. He has had the privilege of serving as past Board Chair of Regent College in Vancouver, BC, as current Vice Chair of the Board of the Max De Pree Leadership Center at Fuller Seminary, and as current Chair of the Executive Committee of the Center for Integrity in Business at Seattle Pacific University. He has also been involved in all aspects of local church leadership, including as a member of the adult ministries team's teaching faculty at John Knox Presbyterian Church in Seattle.
Click here to view Uli's profile.