Then the eleven disciples went to Galilee, to the mountain where Jesus had told them to go. When they saw him, they worshiped him; but some doubted. Then Jesus came to them and said, "All authority in heaven and on earth has been given to me. Therefore go and make disciples of all nations, baptizing them in the name of the Father and of the Son and of the Holy Spirit, and teaching them to obey everything I have commanded you. And surely I am with you always, to the very end of the age."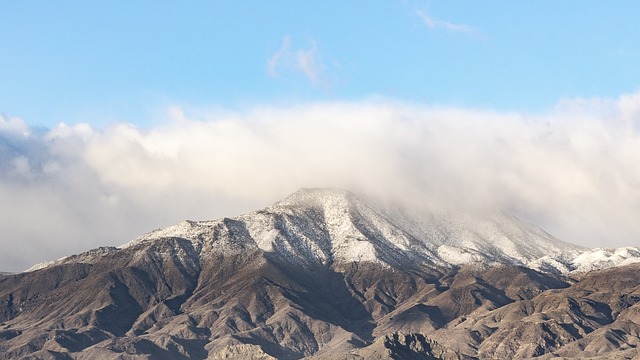 "If western societies have become post-Christian mission fields, how can traditional churches then become missionary churches?" Darrell Guder, professor emeritus of missional theology, Princeton Seminary.
August 12, 1805. Meriwether Lewis slaked his thirst from a little stream and looked up the hill. He believed that when he finished his walk to the crest of this rise, he would realize the dream of centuries of pioneers, fulfill the ambitions of his president, Thomas Jefferson, and enter into the pantheon of explorers.
His name and his Corps would be remembered as the discoverers of the highly prized Northwest Passage. Lewis believed that he would walk up the hill, look down a gentle slope that would take his men a half-day to cross with their canoes on their backs, and then they would see the Columbia River.
They could not have been more disappointed.
What Lewis actually discovered was that three hundred years of experts had all been completely and utterly wrong. In front of him was not a gentle slope down to a navigable river running to the Pacific Ocean but the Rocky Mountains. Stretching out for miles and miles as far as the eyes could see was one set of peaks after another.
This story of Lewis and Clark illustrates the moment that the Christian Church finds itself in today… and frankly, not unlike the moment that the disciples found themselves in on another mountain in Galilee.
The world in front of them is nothing like the world that was behind them.
The world in front of us is nothing like the world behind us.
For the disciples gathered in Galilee, Jesus had just announced to them that their entire mental model would need to change. No longer would their announcement of the Kingdom be for the "lost sheep of Israel", now it would be for the "nations." And for most of us in Christian leadership today, no longer is our mission field overseas or across cultures, but right outside our church doors.
The call of Christ remains, but the world has changed dramatically. For most of us who are in leadership in the church today, the world that we were trained for — the Christendom world where Christianity was privileged within western culture is long gone. This is a profoundly challenging moment that will require of us the humility to continue to learn and grow. But there is an opportunity for Christians in the west — an opportunity put before us by God for adventure, hope and discovery — all the while embracing the anxiety, fear and potential loss that comes from answering this call.
We need once again, to hear the words of Jesus telling us to make disciples and we need to recover the calling for the church to be a truly missional movement that demands leadership that will take up the gauntlet of Darrell Guder's charge.
What will this demand of you?
QUESTIONS TO CONSIDER:
In what ways do you experience your local community, your workplace, and the world around you as a mission field?
What difference does it make to you to think of yourself as a "missionary" and your local congregation as a "mission agency"?
What changes will be required of you, your leadership and your church in order to take up Dr. Guder's charge?
What help do you need from God in order to make the necessary changes?
PRAYER:
Oh Lord, grant that we who have heard your call to make disciples, will also heed your call when the challenge is not what we expected. Grant us courage and resilience to persevere, humility to learn, and faith to trust in you. Lord, show us what needs to change in our lives, in our leadership, in our churches, and in all the places where you have called us into your mission. Help us experience the inspiration of the Spirit and the wisdom that comes from the Word. Help us to take comfort in knowing that you are with us to the end of the age. Amen.
This devotional was adapted from Tod Bolsinger, Canoeing the Mountains: Christian Leadership in Uncharted Territory. InterVarsity Press. 2015