Trust in the Lord with all your heart, and do not rely on your own insight.
In all your ways acknowledge him, and he will make straight your paths.
Growing up and having to parent children of your own is mind blowing. There is a verse in 1 Corinthians that puts this all into perspective. "When I was a child, I spoke as a child, I understood as a child, I thought as a child: but when I became a man, I put away childish things" (13:11).
If you had asked me what kind of child I was before I had children, I would have told you I was an amazing child. I had excellent grades, I kept my room clean most of the time. I kept up with my one weekly chore, and I played hard. I swam the deepest, I biked the furthest, I jumped the highest, I laughed the loudest, I chased every adventure, I asked every question, and I ran. I did not run the fastest, but we all can't be great at everything.
Now that I have children, who act exactly like me, I clearly see the error in my thinking. Adventurous, curious, boisterous, excited, high achieving, athletic children are tiring. They are terrifying, needy, and expensive. As a child, I did all the things without planning for, observing, paying for, and cleaning up after myself. Now as a parent, I have to engage, as much as possible, with all the things my children love doing while also managing them doing it. Lots of times, my children are doing things they have never done before and do not know how to do. Their desires require my consideration, attention, wisdom, money, coaching, and trust.
They are excitingly running full speed ahead into unknown territories, aka adventures, without calculating the preparation, the challenges, the growth, the danger, and the sacrifice. I do all that for them, just like God does it for us.
I was walking with my children in a park one day. To get to one side of the park from the other side of the park, we had to travel down about 50 cement steps with landings between every 5th step. I carefully held onto my baby boy and the railing while slowly progressing forward step-by-step. My youngest daughter skipped steps two at a time. I thought to myself, Lord please steady those little legs.
My oldest daughter, in her dress boots, reached the top of each landing and propelled herself forward jumping down to the next landing. She flew into the air skipping five steps at a time laughing and giggling her way through. She had no concern if she would miss a step, upset her stomach from the quick flight down, hit the wrong step and tumble down the rest, or slip and bump her head on the concrete. She did not think about any of this. I anxiously thought about it all. I prayed, "Lord underwrite her fun and her safety with your power and might," and the Lord thankfully secured her landing.  It was in this terrifying moment of parenting that the scripture in Matthew 18:3 came to me, "Verily I say unto you, except ye be converted, and become as little children, ye shall not enter into the kingdom of heaven."
There is an innocence and a trust empowering beloved little children everywhere to leap forward into the unknown of life without care. This awareness affirms the charge from King Solomon in Proverbs, that we lean not on our own understanding but trust the Lord, acknowledge God, and allow our Father in Heaven to order our steps.
The assuredness that my daughter displayed, and that all beloved children carry with them into the world, is the same assuredness we too, as beloved children of God, should carry. My daughter knew I had her back, and if she fell, I'd pick her up. She was absolutely correct in her acknowledgement and thinking about me as her mother. When she flew into the air, I prayed to God for her joy and safety. When she began to descend, I positioned myself should she need me to lift her up. When we as adults find ourselves at the edge of our knowingness and our expertise, we must not hesitate to rest in the knowledge, wisdom, and power of our God.
We can do this by worshipping, honoring, and respecting our God daily. Our acknowledgment of and devotion to God builds an altar in our hearts and a library in our minds as a source of power and a reminder we can do all things through Christ who strengthens us.
The Book of Proverbs is written from the perspective of a father to a son. It outlines in many chapters the privileges a beloved child should keep in the forefront of their consciousness as they move through life.
Just like we, as parents, want the best for our babies, our God knows, and our God provides. We are always safe in his arms like beloved little children. When we acknowledge God, and stand on this truth, we can always leap forward into God's arms and let her carry us into our destiny. Yes, I said her, because God made both male and female in their image. God desires that we meet life with the same expectations as little children. Something amazing, fun, and purposeful is waiting to greet us each day. All we need to do is leap forward to it with trust, prayer, and the acknowledgement that our God is good.
Something to Think About:
Is there some adventure that you have been putting off in your life? Is there something you want to try or experience or do that fear, doubt, or a lack of knowledge has held you back from taking a leap of faith forward to? 
Something to Do:
Schedule a day of fun and excitement for yourself independent of what pleases other people in your life and whatever responsible adult obligations you frequently prioritize over your excitement. This does not have to be an expensive endeavor unless you desire so and can afford it. This can be as simple as asking some friends to meet you at the local ice cream shop for an hour of chatting and sweets sampling. The most important part of this activity is that you make room for your own innocence and joy in the world. 
Prayer:
Father God, let us be reminded every day of how sweet you are and how much you yearn to provide for us. God, you are the author and finisher of life. Help us to rest in the freedom of love, joy, peace, faithfulness, gentleness, patience, and self-control your holy spirit has blessed us with. Help us to leap forward into the bounty of our inheritance as your children. God, rid us of the worldly fear of not knowing and not having everything figured out. May we find the freedom to fly into our destiny carried by our trust in you.
In Jesus' name we pray, Amen.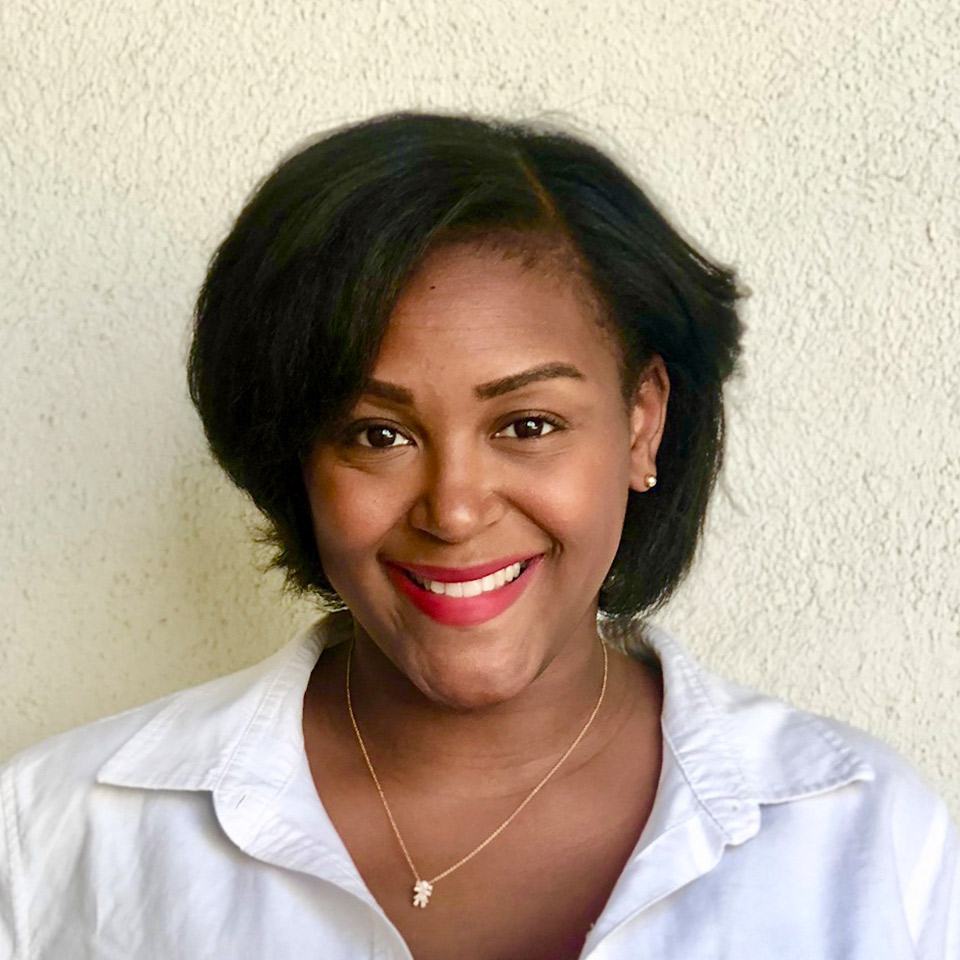 Clarissa Joan Middleton is an artist and business consultant committed to making media for social change.
Click here to read Clarissa's profile.