Jesus replied, "A man was going down from Jerusalem to Jericho, and fell into the hands of robbers, who stripped him, beat him, and went away, leaving him half dead. Now by chance a priest was going down that road; and when he saw him, he passed by on the other side. So likewise a Levite, when he came to the place and saw him, passed by on the other side. But a Samaritan while traveling came near him; and when he saw him, he was moved with pity. He went to him and bandaged his wounds, having poured oil and wine on them. Then he put him on his own animal, brought him to an inn, and took care of him. The next day he took out two denarii, gave them to the innkeeper, and said, 'Take care of him; and when I come back, I will repay you whatever more you spend.' Which of these three, do you think, was a neighbor to the man who fell into the hands of the robbers?" He said, "The one who showed him mercy." Jesus said to him, "Go and do likewise."
Focus
If we want to be people who love like Jesus, if we want to be set free from the bonds of privilege, then we can't allow ourselves to "walk by on the other side" of the road, safely distanced from victims of injustice. Rather, we need to draw near and allow our minds to be educated and our hearts to be moved. As Bryan Stevenson says, "There is power when we get proximate and only then can we have mercy and compassion."
Today's devotion is part of the series Following Jesus Today.
Devotion
In yesterday's Life for Leaders devotion I talked about how opening our hearts to people can help us overcome the limitations of privilege. Empathy is not the only solution to the world's problems, to be sure. But if we really see people in their full humanity, if we really listen to their experiences, if we allow ourselves to feel their pain, if we attend to the injustice they experience, then we will be less constrained by our privilege and more enabled to love in the way of Jesus.
We hear a lot these days about privilege, especially privilege in relation to racial injustice. Personally, I have come to understand that an aspect of my own privilege has been the opportunity not to deal very much with issues of race. Even though throughout my life, I've had friends who are people of color, and even though we talked about many personal things, we did not very often talk about race. Why? Partly, the topic made me nervous. I didn't want to say the wrong things. I didn't want to look stupid or be insensitive. But I now believe that being able to ignore issues of race was evidence of my privilege, and it was keeping me from loving like Jesus.
About two decades ago, I began to recognize that I had unacceptable blind spots when it came to race. If I was going to be the kind of Christ-follower I wanted to be, then I needed to learn to see in new ways. I decided to approach my friend Steve for help. Steve was a Japanese man who had much wisdom about racial issues. I knew that he was a gracious brother in Christ who wouldn't make me feel ashamed about my ignorance. So, while we were sharing a meal together, I asked Steve to help me understand more about issues of racial justice and injustice in our country.
Steve shared with me part of his own family story. In 1941, after the bombing of Pearl Harbor, members of Steve's family were sent to an internment camp, as were more than 100,000 Americans of Japanese ancestry. Steve's mother and her immediate family were among those who lost everything they couldn't carry with them, including their home and possessions. For years they were incarcerated at Camp Manzanar in eastern California. The deprivation and shame of that experience left deep scars.
As I listened to Steve, I felt a profound sadness. I knew before that conversation what had happened to Japanese-Americans during World War II. In fact, my grandmother had told me about this when I was young and conveyed how wrong it was. But now I was listening to a very human story and somehow that touched me in a new way.
I realized during my conversation with Steve that I needed to learn more about the racism experienced by Japanese-Americans during World War II, so I took my elementary-school-aged daughter, Kara, to Camp Manzanar. Little remains of the camp today, though there is a visitor center filled with informative and moving displays. I came away from that visit feeling sorrowful. Kara was angry. She couldn't believe that our country had done something so obviously wrong to Japanese people. This injustice really bothered her.
Though I had for years "passed by on the other side" when it came to issues of race, my conversation with Steve and what followed made me realize that I could do so no longer. I had to deal with the racism in the world as well as that which lay hidden in my own heart. I couldn't let what I would now call privilege to give me a pass. I didn't want to be like the priest and the Levite in Jesus's parable because I could get away with it. I wanted to be like the Good Samaritan, someone who didn't pass by on the other side, but who drew near to a person in need. I wanted to be someone whose heart is moved by injustice and who seeks in all things to "do justice" (Micah 6:8).
The opposite of passing by on the other side is drawing near, near enough to see people clearly, near enough to feel empathy, near enough to care tangibly. Bryan Stevenson, a human rights lawyer and the Executive Director of the Equal Justice Initiative, talks about what needs to happen if we're going to create a more just world. The first thing, according to Stevenson, is "getting proximate." "We've got to find ways to get closer to the poor, the neglected, the abused, the excluded, the marginalized," Stevenson said, "because it's in proximity to these communities that we hear things that we will not otherwise hear; we will see things that we will not otherwise see." Moreover, Stevenson observed, "There is power when we get proximate and only then can we have mercy and compassion."
Only then can we have mercy and compassion. Not like the priest and the Levite. But like the Samaritan. Drawing near. Being proximate. That's how we can begin to love in the way of Jesus.
Reflect
Have you had a conversation – or conversations – that helped you to feel empathy for victims of injustice? Is so, what happened and how did you feel?
In what ways are you able to be "proximate" to people who are suffering?
Act
Decide to do something that will help you to have empathy for someone who is hurting.
P.S. If you'd like to learn more about Manzanar and the story of Steve's family, check out this video from FULLER Studio.
Pray
Lord Jesus, thank you again for the Parable of the Good Samaritan. Thank you for all the different ways this parable teaches us what it means to follow you.
Lord, help me not to walk by on the other side when I encounter people who hurt. Help me not to close my heart to victims of injustice. Teach me to draw near, to be proximate, to know people in their full humanity.
If there is anything in me that holds me back from loving as you would have me love, I ask you to expose it to me. May my soul be open to you, so that my heart might be open to others. Amen.
---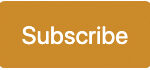 Sign up to receive a Life for Leaders devotional each day in your inbox. It's free to subscribe and you can unsubscribe at any time.
Find all Life for Leaders devotions here. Explore what the Bible has to say about work at the unique website of our partners, the Theology of Work Project. A video on today's Life for Leaders theme can be found here: It Takes Wisdom to See the Good

---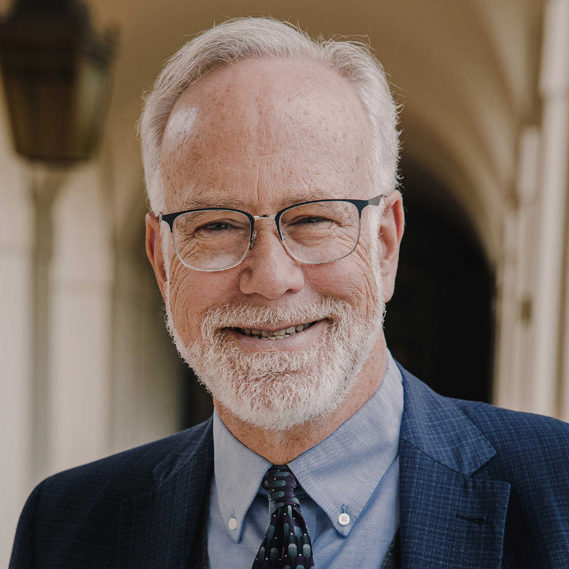 Dr. Mark D. Roberts is a Senior Strategist for Fuller's Max De Pree Center for Leadership, where he focuses on the spiritual development and thriving of leaders. He is the principal writer of the daily devotional, Life for Leaders, and the founder of the De Pree Center's Flourishing in the Third Third of Life Initiative. Previously, Mark was the Executive Director of the De Pree Center, the lead pastor of a church in Southern California, and the Senior Director of Laity Lodge in Texas. He has written eight books, dozens of articles, and over 2,500 devotions that help people discover the difference God makes in their daily life and leadership. With a Ph.D. in New Testament from Harvard, Mark teaches at Fuller Seminary, most recently in his D.Min. cohort on "Faith, Work, Economics, and Vocation." Mark is married to Linda, a marriage and family counselor, spiritual director, and executive coach. Their two grown children are educators on the high school and college level.