Love never ends.
"If you hear the dogs, keep going.
If you see the torches in the woods, keep going.
If there's shouting after you, keep going.
Don't ever stop.
If you want a taste of freedom.
Keep going." ~Harriet Tubman
The movie Harriet is out and I am dying to see it, especially after watching its nominations to win Oscars. I first read about Harriet Tubman and the Underground Railroad in the seventh grade in Nicaragua. As I devoured her brave stories, I was drawn to her thirst for justice. I was floored by her bold courage in the face of death. I was excited that she was a woman. I was convicted about her perseverance and resilience. I loved seeing a strong woman leading out. Even as a brown girl growing up in Central America, the leadership of this fascinating woman expanded my imagination and busted all paradigms. I could not get enough of this tattered biography borrowed from the school library.
Fast-forward a couple of decades and I could not believe I would be reading about Harriet Ross Tubman (c. 1821-1913) in my Women in Church History class in seminary. Harriet was 25 years old when she dreamed of freedom from the horrors of slavery. As the leader that she was, she planned and organized, "and with the North Star for her guide, our heroine started on the way to liberty" (from Can I Get a Witness? by Marcia Riggs). The journey north was nothing short of terrifying during that first escape and crossing. Only to be faced with this: "She was alone, and her kindred were in slavery, and not one of them had the courage to dare what she had dared." (Can I Get a Witness, pg. 28). Oh, but Harriet's love kept her going.
Oh, Mother Harriet. You had the courage to love, to lead, and to leave. Your love was courageous and contagious, your leadership unparalleled, your legacy breaking chains of oppression in more ways than one. What a magnificent leader you are. May we sit at your feet not to study you as an object in history but as a subject that generates leadership, legacy and history. Your legacy of love has not ended, for it reaches us still and leads us still.
In honor of Black History Month, and every other month, may we sit under the teachers and leaders of African-American history—which is American history.
Something to Think About:
Who are your traditional models in your leadership formation? What non-traditional models could you consider that did not make it into your school curriculum? Whose stories have shaped you as a leader? How diverse are your leadership textbooks?
Something to Do:
Read leadership books written by African-Americans.
Listen to sermons preached by African-American women.
Integrate African-American history as normative and extending beyond this month.
Prayer:
God of history and God of legacy, we remember the painful history of un-love and downright hostility towards our African-American sisters and brothers. Your son Jesus Christ came to abolish this hostility. We ask for help in holding the tension as well as the opportunity for redemption through the cross in every season of history. May the blood of your son continually help us to confess, repent and be restored back to your original intent for your children across all lines that divide.
Help us to be leaders that lead out in this restoration, in all the places that still need your healing, with humility and self-awareness. We celebrate the imago dei in our sisters and brothers this month and every month. Help us stand in solidarity for all the ways that our siblings continue to struggle in our communities, schools, neighborhoods, and workplaces. Give us radical strength to love. Grant us this grace. Amen.
This photo is used under Creative Commons: https://creativecommons.org/licenses/by/2.0/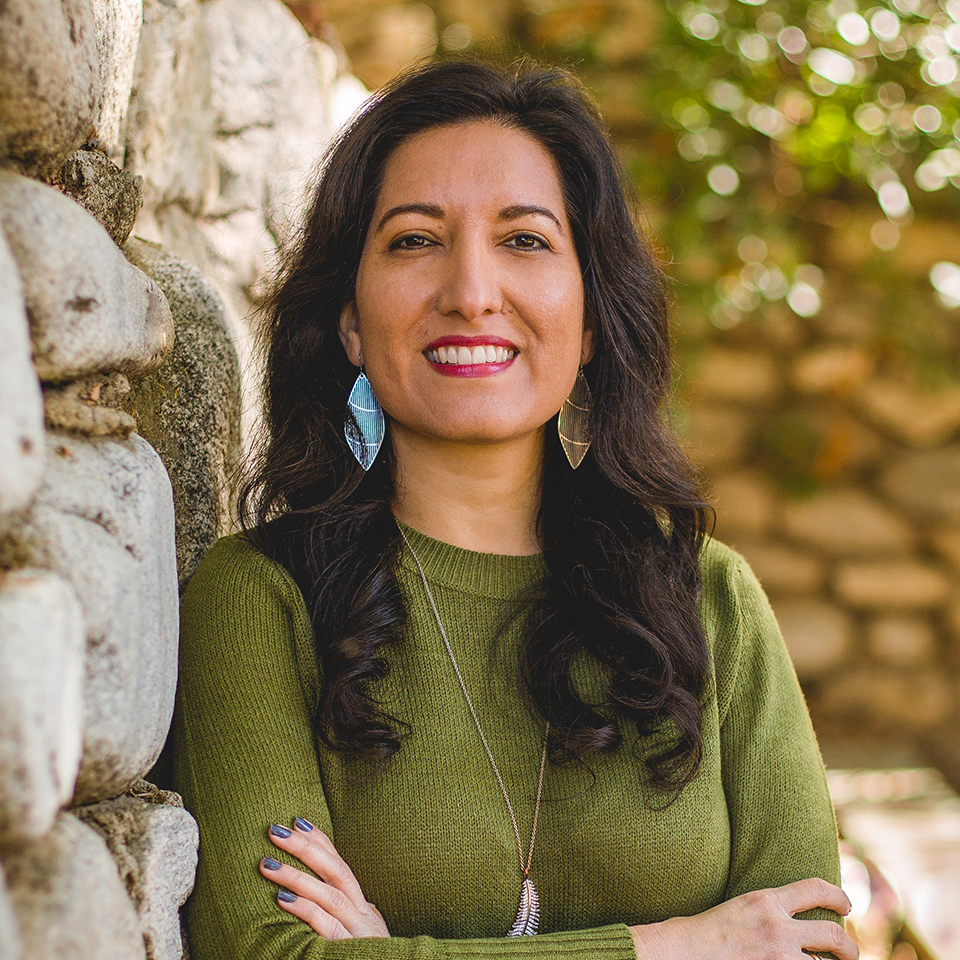 Inés is an ordained pastor, preacher, reconciler, writer, and speaker. We are pleased to feature Inés as a regular Life for Leaders writer.
Click here to view Inés' profile.