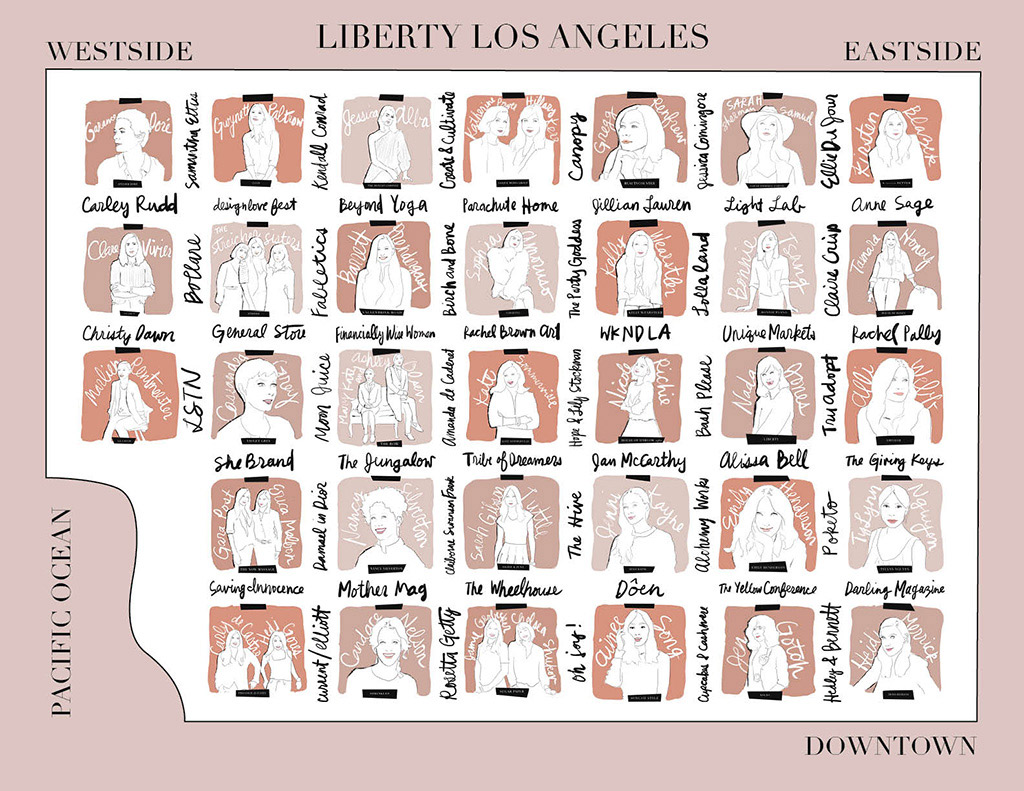 I recently went back home to the Midwest to visit family. While there I visited the coolest nail salon I had ever been to. I was so enamored with the aesthetics, art, and ecological decisions in the salon, that that I struck up a conversation with the owner. We quickly learned that we had gone to high school together. As we talked more, she told me the story of how she had grown up in her parents' nail shop and her salon was a modern twist on her family's idea. I shared with her how my parents were also entrepreneurs. And we agreed that the creative confidence we had in our own businesses was rooted in what we learned from our parents. In other words, we both had really helpful models of how to be an entrepreneur.
Over 1,000 women start new businesses every day in America. [1] This is a staggering statistic. But not every one of these women grew up with entrepreneurial models. In fact, many of them did not. Furthermore, many of businesses started by women are solopreneur or single employee firms. This means that as women experience the natural highs and lows of being in business for themselves, it is all too easy to become isolated and discouraged. Researchers at the Kauffman Foundation cite lack of access to role models as a top reason more women do not succeed in entrepreneurship. [2] I resonate with this. Even though I grew up learning how to think like an entrepreneur, I still find myself still craving more role models of successful women—stories of women who are thriving.
One of my favorite new places to access role models is the Liberty Sessions podcast. Liberty is a new platform that exists to celebrate women who do and inspire women who can. In their inaugural season, host Nada Jones interviews women who have successfully navigated their respective industries and whose products/services are making a positive impact in the market. Many of the women highlighted tell stories about the toughest parts of life as an entrepreneur. They speak to the importance of listening to your gut, building partnerships, finding people who will be honest with you, and why we can't neglect self-care. Each time I listen to an episode, I am both inspired and challenged. And, I inevitably find myself checking out all the women Jones interviews. In this way, Liberty is helping me get to know an entire ecosystem of interesting and successful women, all of whom can serve as role models as I attempt to carve out my own entrepreneurial space.
[1] The State of Women-Owned Business, 2016, 4
[2] Kauffman, Source of Economic Hope
---
MICHAELA O'DONNELL-LONG
Michaela's work focuses on helping others achieve impact in their context. First, she does this as an entrepreneur and creative producer at Long Winter Media — an agency that creates branding and videos to support organizations making an impact. Additionally, Michaela works as a professor, consultant, and researcher to craft processes that help leaders, entrepreneurs and organizations reflect and have impact on the world's toughest problems. Michaela's forthcoming dissertation focuses on practices that contribute to the formation of successful theological entrepreneurs. She is very grateful to work with the De Pree Center team on this important project.