"No good tree bears bad fruit, nor again does a bad tree bear good fruit; for each tree is known by its own fruit. Figs are not gathered from thorns, nor are grapes picked from a bramble bush. The good person out of the good treasure of the heart produces good, and the evil person out of evil treasure produces evil; for it is out of the abundance of the heart that the mouth speaks."
The righteous flourish like the palm tree,
+++and grow like a cedar in Lebanon.
They are planted in the house of the LORD;
+++they flourish in the courts of our God.
In old age they still produce fruit;
+++they are always green and full of sap.
Focus
Typically, American culture assumes that fruitfulness in life happens early (childbearing years) or in midlife (career years). But, according to the Bible, we can be fruitful throughout all seasons of life. How we live when we are younger has everything to do with flourishing when we are in the "third third" of life.
Today's devotion is part of the series Following Jesus Today.
Devotion
A little over a year ago, the De Pree Center received a grant for an initiative we've called "Flourishing in the Third Third of Life." Our inspiration for this initiative comes from Psalm 92, which celebrates the fact that the righteous "flourish in the courts of our God. In old age they still produce fruit" (Psalm 92:12-14). Those who live in right relationship with God, whose roots grow deeply into God's soil, will experience fruitfulness even "in old age," or, as we prefer to say, in the "third third" of life. (You can learn more about our third third initiative here.)
In the past year, I have read extensively from a wide variety of sources that inform our understanding of the third third (which, by the way, begins statistically at 51.9 years of age for the average American, though we tend to think of the latter season of life as beginning in our 60s). I have learned much about older adulthood from gerontologists, brain scientists, sociologists, psychologists, pastors, and theologians, as well as from the stories of dozens of people in this season of life.
One of the things I have learned is that it's common in American culture to think of the third third of life as a time for something other than fruitfulness. We tend to assume that people are fruitful in their childbearing years or when they are in the heyday of their careers, which generally happens in midlife (unless you're a tech prodigy). Retirement, as we usually call it, is a time for relaxation, not exertion, for play, not work. We suppose that, either by choice or by the limitations of aging, we will not be particularly fruitful in our third third.
We are slowly coming to realize, however, that our assumptions about aging are not accurate. Millions of older adults are in fact living productively. Millions continue to make a difference in their workplaces while others are using the freedom of retirement to invest in volunteer work or family thriving. I think, for example, of a person I know who worked as a highly productive accountant well into his seventies, but now loves being able to serve patients at his local hospital.
Those of us who base our worldview on Scripture should not be surprised by this. We know from Psalm 92 and other biblical passages that the righteous "flourish in the courts of our God. In old age they still produce fruit." Retirement, as we conceive of it, is not found in Scripture. (See, for example, An Uncommon Guide to Retirement by Jeff Haanen.) Rather, we are taught to be fruitful all the way to the end of life, even when our hair is gray. (Note: the Hebrew expression translated in 92:14 as "in old age" literally means "in gray hair." I admit to appreciating a more literal rendering here, for personal reasons.)
If you're in the third third of life, God intends for you to live fruitfully. Your particular kind of fruitfulness may not be the same as when you were younger. And it's certainly okay for you to pace yourself wisely in this season of life. But fruitfulness is not an option. You were created to bear fruit (Genesis 1:28). God is glorified when you "bear much fruit" (John 15:8). God still has great plans for you.
If you're not in or even close to the third third of life, you might wonder if this devotion is relevant to you. I suggest that it is, for several reasons. Let me mention two. First of all, you can be an encourager of the older adults in your life, noting how they are bearing fruit and offering appreciation and support. You can work to see that the institutions in which you live are supportive of third third fruitfulness, something that is not always the case.
Second, even if you are decades away from the third third, the choices you make today will profoundly affect your experience later in life. This truth has been demonstrated, not only in the stories of many, but also in research on how best to live. For example, the Harvard Study of Adult Development, going on now for almost 80 years, has shown again and again that the choices we make when we are young have everything to do with flourishing when we are old.
So, even if you're 25 years old today, which means you're not even halfway to the official start of the third third, you can begin now to think of your life in terms of beneficial and lasting fruitfulness. To borrow and edit a phrase from Eugene Peterson, you can see your life as "a long fruitfulness in the same direction." Start living now in that direction so that you'll be fruitful throughout all the seasons of your life.
Reflect
How do you envision the third third of life?
How do you picture the third third of your own life?
Do you know someone who is experiencing true fruitfulness as an older adult? Why is this person flourishing?
Would you say you are "planted in the house of the Lord"? What might this mean in today's world?
Act
With a close friend or your small group, talk about how you envision the third third of life? What has shaped this vision?
Pray
Gracious God, thank you, once again, for making us to be fruitful in life. Thank you for giving us talents, skills, gifts, and opportunities. Thank you for calling us to work as your partners in this world.
Lord, help us to see life as you see it. In particular, we ask that you would give us a vision of lifelong fruitfulness, both in our own lives and in the lives of others. No matter our age, may we seek to use all that you have entrusted to us for your purposes and glory. Amen.
---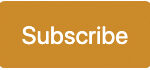 Sign up to receive a Life for Leaders devotional each day in your inbox. It's free to subscribe and you can unsubscribe at any time.
Find all Life for Leaders devotions here. Explore what the Bible has to say about work at the unique website of our partners, the Theology of Work Project. Commentary on today's Life for Leaders theme can be found here: Retirement from Regular Service (Numbers 8:23-26)

---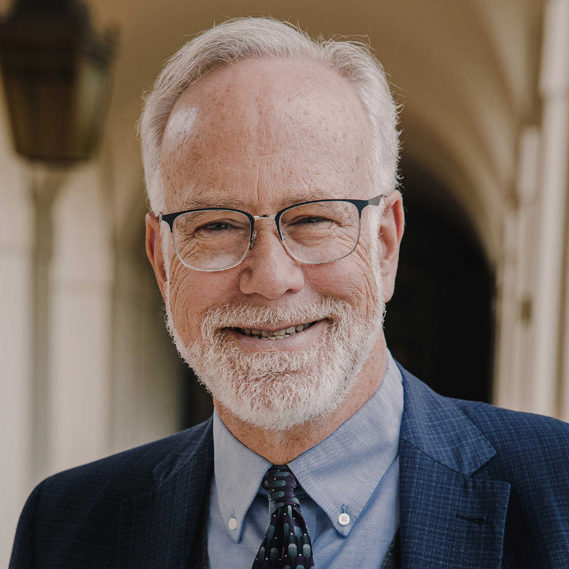 Dr. Mark D. Roberts is a Senior Strategist for Fuller's Max De Pree Center for Leadership, where he focuses on the spiritual development and thriving of leaders. He is the principal writer of the daily devotional, Life for Leaders, and the founder of the De Pree Center's Flourishing in the Third Third of Life Initiative. Previously, Mark was the Executive Director of the De Pree Center, the lead pastor of a church in Southern California, and the Senior Director of Laity Lodge in Texas. He has written eight books, dozens of articles, and over 2,500 devotions that help people discover the difference God makes in their daily life and leadership. With a Ph.D. in New Testament from Harvard, Mark teaches at Fuller Seminary, most recently in his D.Min. cohort on "Faith, Work, Economics, and Vocation." Mark is married to Linda, a marriage and family counselor, spiritual director, and executive coach. Their two grown children are educators on the high school and college level.