Paul, called to be an apostle of Christ Jesus by the will of God, and our brother Sosthenes, To the church of God that is in Corinth, to those who are sanctified in Christ Jesus, called to be saints, together with all those who in every place call on the name of our Lord Jesus Christ, both their Lord and ours. . . .
God is faithful; by him you were called into the fellowship of his Son, Jesus Christ our Lord.
Focus
Today's devotion begins a series focusing on calling in the letters of the Apostle Paul. The doctrine of calling or vocation is both theologically essential and practically transformational. It can give us a whole new way of living. The fact is that God is calling you to a life of deeper purpose, community, and hope. Will you hear and respond to his call?
Today's devotion is part of the series God's Transformational Calling.
Devotion
As you probably know, I've been working my way through the Gospel of Luke for many months. I had planned to get back to Luke right after Easter. But before resuming our slow amble through Luke, I'd like to write some devotions that focus on calling in the letters of Paul. We'll return to Luke in a few weeks.
I should explain this change in plans. Several months ago, I was asked to write an article on "Call, Calling" for the second edition of InterVarsity Press's Dictionary of Paul and His Letters. I jumped at this opportunity for two main reasons. First, I've spent a good bit of my academic life focusing on the Apostle Paul and his writings, both in my Ph.D. dissertation and in my commentary on Ephesians. I find Paul's thought fascinating and am glad for the chance to dig in more deeply into one of its key facets. Second, and more importantly, I'm eager for the opportunity to do additional study of the biblical idea of calling because it is so central to the work of the De Pree Center. On our website we describe our mission as helping leaders "respond faithfully to God's callings in all seasons of . . . life and leadership."
As I started working on biblical passages for my dictionary article, I kept thinking to myself, "Oh, I can't wait to share this with my Life for Leaders readers. Such great stuff!" I figured I'd write a bunch of devotions on calling after finishing Luke. But my eagerness to let you in on what I'd been learning finally overcame my plan to finish Luke first. So, I'm doing a few weeks on calling before returning to Luke.
We'll begin our investigation of Paul's understanding of calling by focusing on the first chapter of 1 Corinthians. In the opening verses we learn that: 1) Paul is "called to be an apostle of Christ Jesus by the will of God" (1:1); 2) the Corinthian Christians are "called to be saints" (1:2); and 3) they were also "called into the fellowship of [God's] Son, Jesus Christ our Lord" (1:9). That's a lot of calling in just a few verses!
Paul's emphasis on calling reminds us that it is a crucial theological idea, one that deserves our close attention. But calling isn't one of those speculative notions that keep theologians busy but has little to say to ordinary Christians. On the contrary, the doctrine of calling is one of the most relevant and transformational of Christian truths. It's something we all need to understand more deeply, whether we're theologians or teachers, attorneys or assistants, pastors or presidents, millennials or third thirders.
One reason we need to study the idea of calling – often referred to as vocation – is that what we find in Scripture is strikingly different from the way calling/vocation is talked about in our culture. The Bible knows nothing of the equation we often make between vocation and occupation. My calling may or may not overlap with my job, but they aren't the same thing according to Scripture. Moreover, my calling, from a biblical point of view, is not necessarily something that aligns perfectly with my personal passion. I don't discover my true vocation only by paying attention to my own longings, desires, and delights, though these are surely relevant. Paying attention to what Scripture says about calling will correct common misconceptions and open us up to a fresh experience of God's grace in our lives.
Tomorrow, I'll begin to dig into 1 Corinthians. For now, let me encourage you to reflect on your own sense of calling, whatever that may be. The questions below will help you examine how calling functions in your life.
Reflect
Would you say you have a sense of calling in life?
If so, what is it? Where did you get it? How does your sense of calling make a tangible difference in the way you live?
If you don't have a sense of calling today, has that always been true in your life?
How do you feel about the idea that you might have a calling from God?
Act
Talk with a wise friend or your small group about calling. What do you learn about calling/vocation from listening to others, to their ideas and experiences?
Pray
Gracious God, thank you for the opportunity to learn more about calling. Thank you for the things written by the Apostle Paul. Thank you for the things I will learn through this devotional study in calling.
Thank you also, gracious God, for being a God who calls, a God who initiates with us, a God who summons us into the work of your kingdom. Help me, Lord, to be open to hearing your call in a new way. To you be all the glory. Amen.
---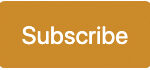 Sign up to receive a Life for Leaders devotional each day in your inbox. It's free to subscribe and you can unsubscribe at any time.
Find all Life for Leaders devotions here. Explore what the Bible has to say about work at the unique website of our partners, the Theology of Work Project. An article on today's Life for Leaders theme can be found here: Calling & Vocation (Overview)

---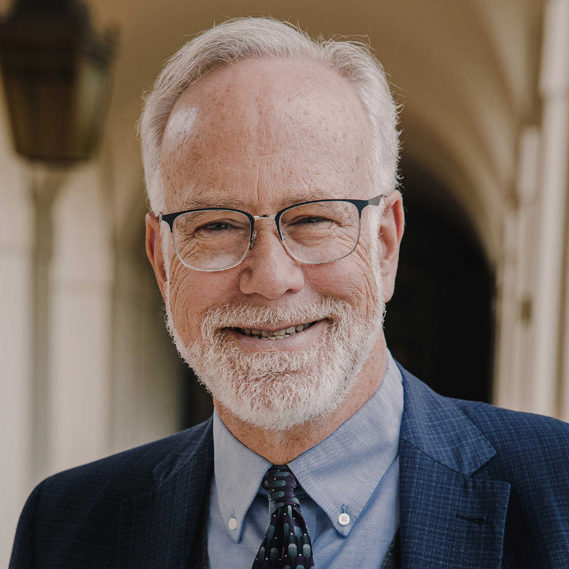 Dr. Mark D. Roberts is a Senior Strategist for Fuller's Max De Pree Center for Leadership, where he focuses on the spiritual development and thriving of leaders. He is the principal writer of the daily devotional, Life for Leaders, and the founder of the De Pree Center's Flourishing in the Third Third of Life Initiative. Previously, Mark was the Executive Director of the De Pree Center, the lead pastor of a church in Southern California, and the Senior Director of Laity Lodge in Texas. He has written eight books, dozens of articles, and over 2,500 devotions that help people discover the difference God makes in their daily life and leadership. With a Ph.D. in New Testament from Harvard, Mark teaches at Fuller Seminary, most recently in his D.Min. cohort on "Faith, Work, Economics, and Vocation." Mark is married to Linda, a marriage and family counselor, spiritual director, and executive coach. Their two grown children are educators on the high school and college level.