"The most important [commandment]," answered Jesus, "is this: 'Hear, O Israel: The Lord our God, the Lord is one. Love the Lord your God with all your heart and with all your soul and with all your mind and with all your strength.' The second is this: 'Love your neighbor as yourself.' There is no commandment greater than these."
We often think of work as the place of toughness, whether one is doing tough physical labor or making tough decisions or dealing with tough HR issues. Work is a place for strength, endurance, commitment, decisiveness, strategic thinking, and, perhaps, visionary innovation.
But what about love? Is work also a place for love? Do love and work go together? Or should love stay at home and at church, in our personal lives, but not in the rough and tumble world of work?
A wide variety of people have asserted a necessary connection between love and work. The renowned author, Maya Angelou, once said, "You can only become truly accomplished at something you love. Don't make money your goal. Instead pursue the things you love doing and then do them so well that people can't take their eyes off of you." Steve Jobs, co-founder of Apple, said to graduates at Stanford in 2005, "Your work is going to fill a large part of your life, and the only way to be truly satisfied is to do what you believe is great work. And the only way to do great work is to love what you do."
Angelou and Jobs spoke of loving our work. Others have talked about love as a crucial aspect of workplace behavior. Max De Pree, former CEO of Herman Miller, Inc., wrote in his book Leadership Jazz, "The perfect laboratory or the finest research facility can be very seductive. Leaders are understandably tempted to focus on the context. But a leader's true love should be the people who do the work" (p. 106). Meghan M. Biro, founder of Talent Culture, wrote in Forbes, "It's easy to roll our eyes at the power of love in the workplace, to be cynical, to dismiss all this stuff as touchy-feely nonsense, fine in theory perhaps but of little practical use. Big mistake! Think about the companies you most admire, look into their corporate culture and management practices, and I guarantee you that you will find love. They may not call it that, but any company that actively cares about its people, and works with them hand-in-hand to build fulfilling, well-rounded lives is practicing the leadership of love."
Perhaps love and work do go together, at least in some sense. It may be that we need to love our work in order to do great work. And perhaps we ought to love the people with whom we work in one way or another. I can imagine that certain occupations (teachers, youth leaders, doctors, social workers, etc.) might also love those whom they serve through their work. So, quite possibly there is a connection between love and work.
But what about loving God at work? Can we love God in our workplaces? Can we love God through the actual work we do? And if it is possible to love God at work, how can we do it?
Surely this deserves serious consideration, given what Jesus said in Mark 12:29-30. When asked which commandment was the most important, Jesus answered, "Hear, O Israel: The Lord our God, the Lord is one. Love the Lord your God with all your heart and with all your soul and with all your mind and with all your strength." If loving God is the most important commandment, the most important thing we can do in life, then, given the fact that we spend so much time at work, shouldn't we be eager to discover if and how we can love God through our work?
Today's devotion begins an extended series I'm calling, "Loving God Completely at Work." As you can see from this title, I do think it's possible to love God at work. By letting the words of Jesus in Mark 12:29-31 inspire us, we'll learn how.
For now, I'd like to encourage you to reflect on the relevance of love in your work. The following questions might help.
QUESTIONS TO CONSIDER:
How do you respond to what Maya Angelou and Steve Jobs said? Do you love your work? If so, does this make a difference? If not, why not?
Is love for others relevant to the workplace? To your workplace and work relationships? Do you think about loving your colleagues, your customers, even your competitors?
Do you think it's possible to love God through your work? If so, how? Are you conscious of loving God through the work you do now?
PRAYER:
Gracious God, thank you for the "greatest commandment." Thank you for inviting us to love you with all that we are. Thank you also for urging us to love our neighbors as ourselves.
Teach us, Lord, how love can be part of our work. Most of all, teach us how we can love you in our work. Open our minds and hearts to new discoveries, new convictions, new passions, and new practices.
Even today, dear Lord, may I love you completely, in all that I do, including my work. Amen.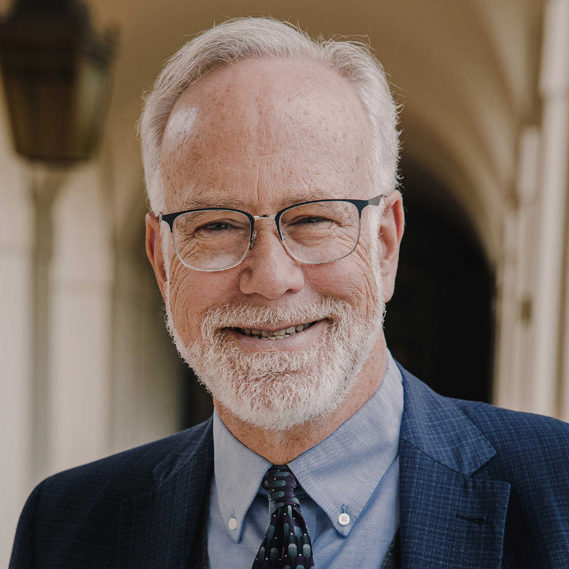 Dr. Mark D. Roberts is a Senior Strategist for Fuller's Max De Pree Center for Leadership, where he focuses on the spiritual development and thriving of leaders. He is the principal writer of the daily devotional, Life for Leaders, and the founder of the De Pree Center's Flourishing in the Third Third of Life Initiative. Previously, Mark was the Executive Director of the De Pree Center, the lead pastor of a church in Southern California, and the Senior Director of Laity Lodge in Texas. He has written eight books, dozens of articles, and over 2,500 devotions that help people discover the difference God makes in their daily life and leadership. With a Ph.D. in New Testament from Harvard, Mark teaches at Fuller Seminary, most recently in his D.Min. cohort on "Faith, Work, Economics, and Vocation." Mark is married to Linda, a marriage and family counselor, spiritual director, and executive coach. Their two grown children are educators on the high school and college level.