It is for freedom that Christ has set us free. Stand firm, then, and do not let yourselves be burdened again by a yoke of slavery. Mark my words! I, Paul, tell you that if you let yourselves be circumcised, Christ will be of no value to you at all. Again I declare to every man who lets himself be circumcised that he is obligated to obey the whole law. You who are trying to be justified by the law have been alienated from Christ; you have fallen away from grace. For through the Spirit we eagerly await by faith the righteousness for which we hope. For in Christ Jesus neither circumcision nor uncircumcision has any value. The only thing that counts is faith expressing itself through love.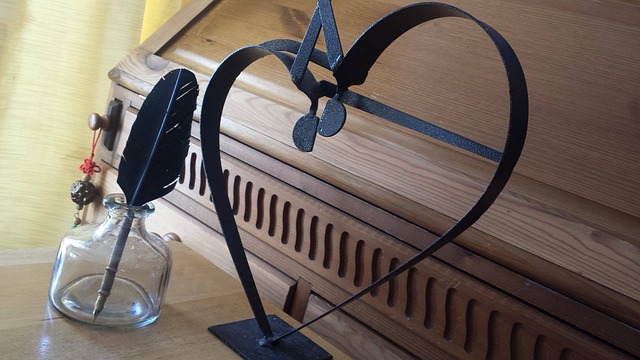 Maybe you've heard people in your workplace express some version of the adage that says, "I'd rather ask forgiveness than permission." It's a witty expression, and it points to a desire to just go ahead and get something done, without having to go through the bureaucratic channels established by an organization. While these channels are established to protect the organization, its stakeholders, employees, and those they serve, many times the bureaucracy slows down a process. As a result, ambitious and well-meaning individuals see the rules as obstacles and look for a work around. They act outside of the established guidelines, with full awareness of the consequences.
In this kind of situation, it's difficult to know whether or not the risk will pay off, isn't it? If the decision to act outside of the guidelines results in failure, the individual taking the risk could face disciplinary action, resulting in the loss of employment. But, if things go well and works to advance the organization and those it impacts, employers and stakeholders might simply ignore the fact that the rules were broken. The risky employee will probably be celebrated and, depending on the degree of success of his project, he might even receive a promotion to that coveted corner office with the killer view.
In his letter to the Galatians, Paul passionately encourages a community of new believers to lighten up on following the rules. They've gotten stuck on the practice of circumcision and have begun to insist circumcision is necessary for those who want to follow Jesus. Paul points out that Christ delivered all of us to freedom from the laws, which had become obstacles to faith. In other words, the rules the Galatians insist on following were no longer relevant. It's difficult for the Galatians to believe the rules no longer applied, so Paul presents the Galatians with the perfect, risk-free work around: "The only thing that matters," Paul says, "is faith expressing itself through love."
We cannot out love others. While rules and check off lists threaten to derail the hope of forward progress, love will always reap eternal benefits. My husband has paraphrased that old adage to sound like this: "Love first, ask questions later." Love is risk-free and the best investment we can ever make.
SOMETHING TO THINK ABOUT:
What rules threaten to derail your hope of forward progress?
Are you insisting that others follow rules, when loving them might be a better option?
PRAYER:
God, thank you for the freedom you have given us. Help me not to hang on to rules that are no longer relevant. Teach me, more and more, to love first and ask questions later. In Christ's name, Amen.