November 15th, 12 pm (PT)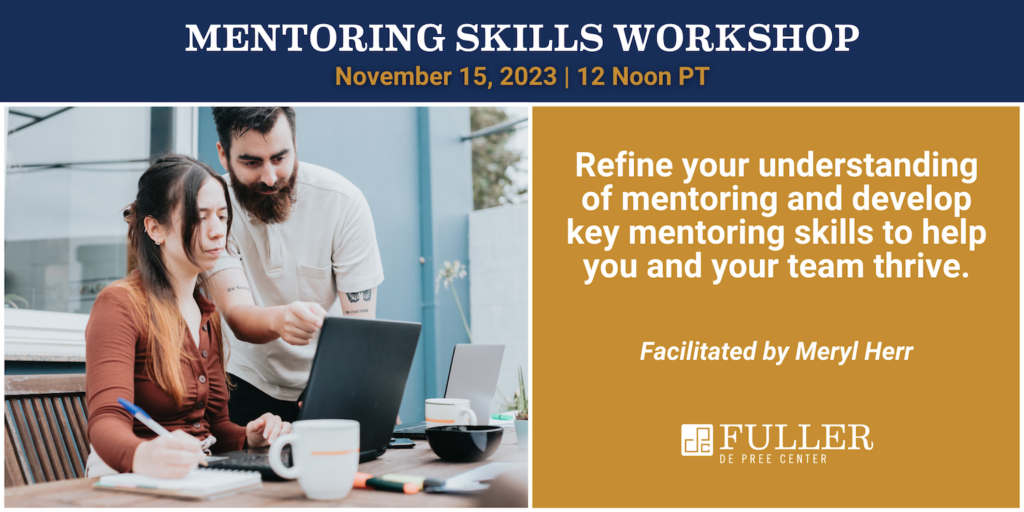 Workshop Details
Our Mentoring Skills Workshop is for new and experienced mentors alike. If you'd like to grow in your understanding of mentoring and develop key mentoring skills, this two-hour, fully online workshop is for you.
Date and Time: November 15, 2023, 12 pm – 2 pm PT via Zoom.
Cost: $30 – Includes printed workbook.
No scholarships available for this workshop at this time.
Facilitated by Meryl Herr.