The LORD has sworn

and

will not change his mind:
"You are a priest forever,


in

the order of Melchizedek.

In Psalm 110, the LORD (in capital letters, meaning Yahweh, the LORD God) speaks to the Lord (the human king of Israel; 110:1). God honors the king, extends his kingdom, and renews his strength (110:2-3). Then the LORD says a most curious thing to the king: "You are a priest forever, in the order of Melchizedek" (110:4). What does this mean? And why might it matter to us?
Melchizedek, whose name means "King of Righteousness" is one of the most mysterious figures in the whole Bible. He appears in three verses of Genesis 14, where he is identified as the "king of Salem" and a "priest of God Most High" (14:18). In this chapter from Genesis, Melchizedek praises God and blesses Abram, in response to which Abram tithes upon the spoils of his recent military venture.
Melchizedek is mentioned in two other biblical texts, Psalm 110 and Hebrews 5-7. In Hebrews, Melchizedek is used to explain the unusual and superior priesthood of Christ. Even though he was not a Jewish priest in the ordinary sense, Jesus was indeed a "priest forever, in the order of Melchizedek" (7:17). Thus, Jesus was able to offer an eternally effective sacrifice for sin.
As you might well imagine, the mystery of Melchizedek has spawned reams of speculation about his identity and purposes. I won't even try to enter into that conversation here. Rather, I want to underscore two basic truths of our faith. First, God and his ways will always exceed our understanding. The mysterious Melchizedek reminds us that there is so much that we cannot understand, at least not this side of Heaven.
Second, Jesus Christ, as foreshadowed in Psalm 110, sums up in himself the whole of the Old Testament. In particular, he is both the divinely-anointed king and an eternal priest in the order of Melchizedek. The more we study the Old Testament, the more we will come to understand who Jesus really is and what he accomplished.
Something to Think About:
What do you do when you come upon something in Scripture that you can't understand?
What reminds you of the awe-inspiring mysteriousness of God?
Something to Do:
Read Genesis 14:17-24, the Old Testament passage about Melchizedek. As you read this curious passage, what questions do you have? What does this passage add to our understanding of God?
Prayer:
Gracious God, today I'm reminded that I fool myself when I think I have you all figured out. Yes, you have graciously revealed yourself to human beings, in nature, in history, in Scripture, in the community of your people, and most of all in Jesus Christ. Yet there is always more about you than I can grasp. When I try to put you in some tidy little theological box, inevitably you break out.
Help me, dear Lord, to continue to strive to know you better. Keep me humble, so that I might be open to learn new things from your Word. And when something about you is beyond my understanding, give me the grace to trust you.
In the name of Jesus, I pray, Amen.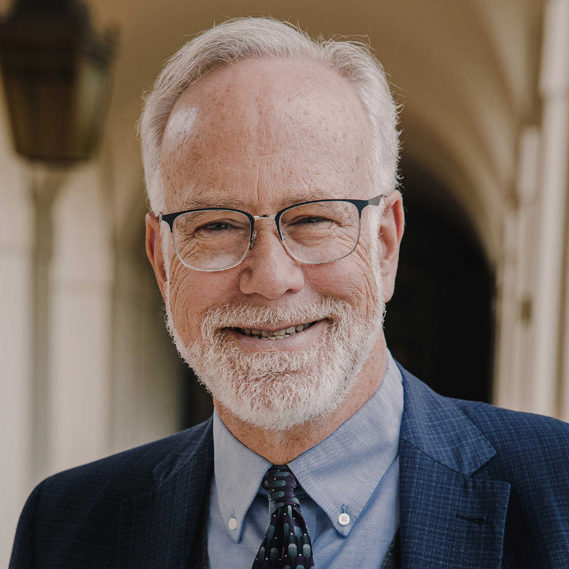 Dr. Mark D. Roberts is a Senior Strategist for Fuller's Max De Pree Center for Leadership, where he focuses on the spiritual development and thriving of leaders. He is the principal writer of the daily devotional, Life for Leaders, and the founder of the De Pree Center's Flourishing in the Third Third of Life Initiative. Previously, Mark was the Executive Director of the De Pree Center, the lead pastor of a church in Southern California, and the Senior Director of Laity Lodge in Texas. He has written eight books, dozens of articles, and over 2,500 devotions that help people discover the difference God makes in their daily life and leadership. With a Ph.D. in New Testament from Harvard, Mark teaches at Fuller Seminary, most recently in his D.Min. cohort on "Faith, Work, Economics, and Vocation." Mark is married to Linda, a marriage and family counselor, spiritual director, and executive coach. Their two grown children are educators on the high school and college level.