A Note from Mark
Dear Life for Leaders Reader,
Earlier this week, I wrote a letter inviting Life for Leaders readers to support our work. If you missed that letter and would like to support Life for Leaders, please read the letter at the bottom of this devotion. Thanks very much!
Grace and Peace,
Mark
Once when [Zechariah] was serving as priest before God and his section was on duty, he was chosen by lot, according to the custom of the priesthood, to enter the sanctuary of the Lord and offer incense. Now at the time of the incense offering, the whole assembly of the people was praying outside. Then there appeared to him an angel of the Lord, standing at the right side of the altar of incense. When Zechariah saw him, he was terrified; and fear overwhelmed him.
Focus
In Advent, we pray, "O Come, O Come Emmanuel." We ask Jesus to come to our broken world and make it whole. We ask him to come and dwell with us, using us for the work of his kingdom. But are we really ready for Jesus to come into our lives? Advent is a time to prepare our hearts to receive Jesus once again as our merciful Savior and our reigning Lord.
Today's devotion is part of the series Following Jesus Today.
Devotion
While I was working at Laity Lodge in Texas, we hosted a retreat for Olympic athletes and coaches. It was an honor to sit with such amazing athletes and hear their stories. I listened to one woman who had won the gold medal in her event. Years and years of training culminated in one glorious moment as she came in first in her race, followed by the additional glory of standing atop the medal platform with a gold medal draped around her neck. This was, indeed, a once in a lifetime moment.
In Luke 1:8-12, Zechariah also had a once in a lifetime moment to surpass all such moments. To begin, it was his turn as a priest to enter the sanctuary in Jerusalem and offer incense. This was a big deal to Zechariah, since there were many more priests in Israel than opportunities for sacred service. As Luke accurately reports, Zechariah was "chosen by lot" (1:9). This would have been a thrill to Zechariah, something that might happen once in his lifetime. Some priests never got to serve in the sanctuary at all.
We can imagine Zechariah's anticipation as he prepared to enter the holy place, the place where God was believed to dwell. I suppose he felt a combination of excitement, nervousness, perhaps even anxiety. What if he didn't do everything just right? When you only get one chance to do the thing you've waited for your whole life, that adds quite a bit of pressure.
As Zechariah prepared to enter the holy place, a large group of people were gathered outside, praying. No doubt this group included his wife, Elizabeth, and other close friends and family. They were supporting Zechariah with their presence and their prayers. But they had no idea what was about to happen to him.
When Zechariah entered the holy place, he saw something he never expected. There, to the right of the altar of incense where he was supposed to do his priestly business, stood an angel of the Lord. Luke doesn't describe this angel, but its appearance must have been such that Zechariah knew what stood before him. And his response was typical of those who encountered such heavenly beings: "When Zechariah saw him, he was terrified; and fear overwhelmed him" (Luke 1:12). In the next chapter of Luke's Gospel, when angels appeared to shepherds, they were "terrified" (2:10). Zechariah responded in similar fashion. His once-in-a-lifetime experience all of a sudden became far more than he ever expected.
In tomorrow's devotion we'll examine what the angel said to Zechariah. Today, I'd like to share a couple of reflections on what we've seen so far in this story. First, I'm struck by the humanness of Zechariah. Actually, I appreciate his humanness. Though a righteous man and a priest of God, Zechariah responded to the angel much as I would and, I expect, much as you would. He wasn't some super-spiritual saint, but a truly human person who served God in his full humanity, flaws and all. This fact suggests that God can also use someone like me . . . and like you, too. God sovereignly chooses us for divine service, not because we're so great or so spiritual, but because God is gracious and we, by grace, are willing and available, even if we're also scared to death.
My second reflection has to do with our readiness to meet God. In Advent, we get in touch with our yearning for God. We long for God's presence, peace, and justice. We prayerfully sing, "Come, Thou Long Expected Jesus" and "O Come, O Come, Emmanuel," but how would we respond if Jesus actually showed up for real in our lives? Or if he sent an angel in his place with a message for us? How would we respond? I imagine I'd respond just like Zechariah, with fear and trembling.
It's funny, Advent is a season of quiet waiting, of silent longing, of hopes that are often too deep to be expressed. And that's how it ought to be. But we must be open to the possibility that when God moves in our lives, it may not be as quiet and safe as we expected. God may have blessings for us that will change the course of our lives. There may be new callings that disrupt our comfortable status quo. Or we may simply experience the awesome majesty and power of God in a new and transformational way. It could even be a once-in-a-lifetime moment.
So, I ask myself, and I ask you, "Are you ready for Jesus to come, really? Are you ready for Emmanuel to be so present in your life that everything is disrupted by his amazing grace?"
Reflect
What would you say is one of your once-in-a-lifetime moments? What was this like for you?
Can you think of a time in your life when you were surprised, even shocked, by the presence and/or power of God?
In this season of Advent, in what context, situation, or place of need would you like to meet Jesus?
Act
Find a place and time where you can sit in silence for ten minutes. As you do, quiet your mind and heart. Ask the Lord to be present with you. Be open to whatever God might say to you.
Pray
O come, O come, Emmanuel,
and ransom captive Israel
that mourns in lonely exile here
until the Son of God appear. . . .
O come, O Bright and Morning Star,
and bring us comfort from afar!
Dispel the shadows of the night
and turn our darkness into light.
Rejoice! Rejoice! Emmanuel
shall come to you, O Israel. Amen.
Verses 1 & 6 plus refrain, "O Come, O Come Emmanuel" translated from Latin by John Mason Neal (1861). Public domain.
A Note from Mark
Dear Life for Leaders Reader,
Before we get to today's devotion, I'd like to share a short note with you.
Today is "Giving Tuesday." Nine years ago, several businesses and non-profit organizations decided to encourage charitable giving and other good works on the Tuesday after Thanksgiving. Their idea caught on. Today, thousands of non-profits will be asking people to give to support their work. The De Pree Center is one of those organizations. (If you receive our "Faith. Work. Leadership." newsletter, you may already have seen our De Pree Center request. Today, I'm adding a specific request to Life for Leaders readers.)
Before I ask for your help, I want to be very clear about a couple of things. First, it is an honor to serve you through Life for Leaders. I regularly thank the Lord for the gift of being able to study the Bible and share what God teaches me with you. Sometimes I'm amazed that this is a central part of my job. What a blessing!
Second, I want you to know that we at the De Pree Center are glad to be able to give away Life for Leaders without charging a subscription fee. That was true when I was the Executive Director, and it remains true now that Michaela O'Donnell is in charge. We often marvel at the fact that over 750,000 times each year, someone chooses to read Life for Leaders, either by opening the email or by visiting a page on our website. We love being able to offer Life for Leaders as a gift.
We're able to do this, as you would imagine, because of the generosity of our financial supporters. The De Pree Center makes a modest amount of money from sales of resources and experiences, but mainly we depend on the financial support of people who believe in what we're doing and want to invest in our work. We are glad to part of Fuller Seminary, but we do not receive financial support from the seminary. (By the way, we certainly encourage you to consider supporting Fuller. The seminary and its "FULLER NEXT" vision is amazing.)
So, today I'm asking you to consider supporting the De Pree Center financially. This could be a gift designated for Life for Leaders if that's what you'd like to do. Or it could be a gift for the De Pree Center in general. Either would be wonderful. Click on this link if you'd like to support our work.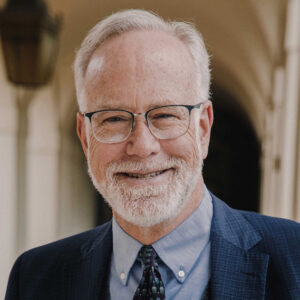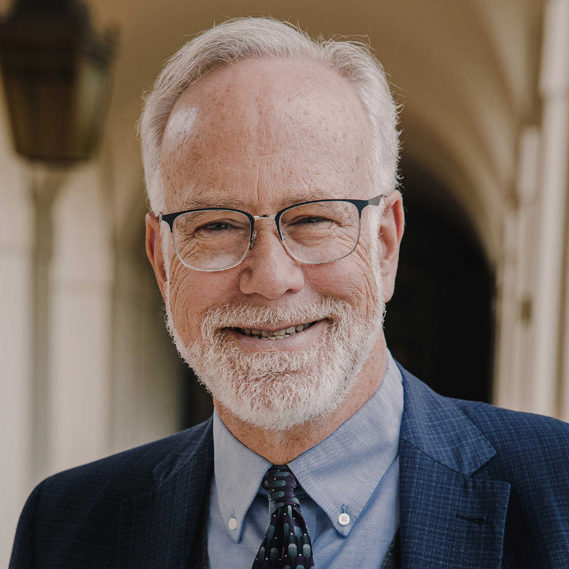 If you'd like to make a gift to the De Pree Center, please click here. Sometimes potential donors would like to speak with someone in leadership here. That's great. Either Michaela or I would be glad to talk with you. Just email us to set up a time to talk: email Michaela; email Mark.
Thank you for allowing me to add this note to today's devotion. And thank you, once again, for being one of our subscribers. I am so thankful for you and for the chance to serve you through Life for Leaders and the De Pree Center.
Now, I know you have a variety of worthy charitable possibilities. If this is not the year to support us, that's fine. Let me encourage you to be generous in the way God is leading you. That's the main thing. I trust that God will supply what we need to continue to serve him through Life for Leaders and other De Pree Center efforts. Honestly, I have been repeatedly amazed by God's faithfulness and kindness to us over the past six and a half years!
Grace and Peace,
Mark Roberts
P.S. – If you want to support the De Pree Center's mission, click here.
Find all Life for Leaders devotions here. Explore what the Bible has to say about work at the unique website of our partners, the Theology of Work Project. Commentary on today's Life for Leaders theme can be found here: God at Work (Luke 1, 2, and 4)

---
Subscribe to Life for Leaders
Sign up to receive a Life for Leaders devotional each day in your inbox. It's free to subscribe and you can unsubscribe at any time.
---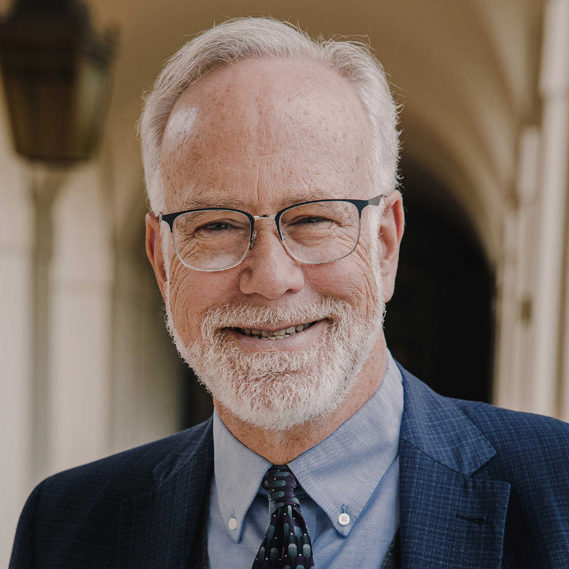 Dr. Mark D. Roberts is a Senior Strategist for Fuller's Max De Pree Center for Leadership, where he focuses on the spiritual development and thriving of leaders. He is the principal writer of the daily devotional, Life for Leaders, and the founder of the De Pree Center's Flourishing in the Third Third of Life Initiative. Previously, Mark was the Executive Director of the De Pree Center, the lead pastor of a church in Southern California, and the Senior Director of Laity Lodge in Texas. He has written eight books, dozens of articles, and over 2,500 devotions that help people discover the difference God makes in their daily life and leadership. With a Ph.D. in New Testament from Harvard, Mark teaches at Fuller Seminary, most recently in his D.Min. cohort on "Faith, Work, Economics, and Vocation." Mark is married to Linda, a marriage and family counselor, spiritual director, and executive coach. Their two grown children are educators on the high school and college level.