In those days a decree went out from Emperor Augustus that all the world should be registered. This was the first registration and was taken while Quirinius was governor of Syria. All went to their own towns to be registered. Joseph also went from the town of Nazareth in Galilee to Judea, to the city of David called Bethlehem, because he was descended from the house and family of David. He went to be registered with Mary, to whom he was engaged and who was expecting a child. While they were there, the time came for her to deliver her child. And she gave birth to her firstborn son and wrapped him in bands of cloth, and laid him in a manger, because there was no place for them in the inn.
In that region there were shepherds living in the fields, keeping watch over their flock by night. Then an angel of the Lord stood before them, and the glory of the Lord shone around them, and they were terrified. But the angel said to them, "Do not be afraid; for see—I am bringing you good news of great joy for all the people: to you is born this day in the city of David a Savior, who is the Messiah, the Lord. This will be a sign for you: you will find a child wrapped in bands of cloth and lying in a manger." And suddenly there was with the angel a multitude of the heavenly host, praising God and saying,
"Glory to God in the highest heaven,
and on earth peace among those whom he favors!"
Focus
May the Word of the Eternal Father, our Lord Jesus Christ, be made flesh for you this Christmas.
Devotion
On Christmas Day, I remember.
I remember, when I was small, helping my mother fill my brother's stocking (he was even smaller.)
I remember the year my "big" present was a bike, and I rode it through my grandparents' house with the training wheels on because I was so excited I couldn't wait to take it outside.
I remember how my mother loved the live broadcast of the Nine Lessons and Carols from King's College, Cambridge (I still listen to it every year.) One year, she handed out programs and Methodist hymnals to the entire family and led us through our own Lessons and Carols.
I remember singing carols with my college choir at the annual Christmas service, which took place at a historic church on the cold prairie near the campus. The church wasn't heated, but the music was beautiful, the candles majestic in the darkness, and the parish hall afterwards was warm and decked out and full of hot cider and Christmas cookies.
I remember traveling to a beautiful cathedral in Cincinnati while I was a seminary student to listen to a Christmas concert. My friends and I made the trek for several years, but one year as we were leaving we saw an old priest struggling with a big box of packages. The six of us stopped and helped him get them all into the parish hall and set up for needy children, who would be coming the next day to open them. (Here's a picture of some of us with the priest.) He said he couldn't have done it without us, and he didn't think we were in that spot at that moment by accident.
I remember my first Christmas with my husband, and a few years later our first Christmas with our new baby—born in mid-November, Baby smiled for the first time on Christmas Eve.
I remember the first Christmas Eve service I ever preached at.
I remember my first Christmases without: without my grandpa first, then my grandma, then my mom, then my dad, then my uncle. I think of them every year when I hear this phrase from the Bidding (gathering) Prayer at the Nine Lessons and Carols: "Lastly, let us remember before God all those who rejoice with us, but upon another shore, and in a greater light, that multitude which no man can number, whose hope was in the Word made flesh, and with whom in the Lord Jesus we are forever one."
My uncle, who died in 2020, loved learning new (and old) languages, and he was the one who taught me the Latin words to the beautiful carol we know in English as "O Come, All Ye Faithful." The Latin lyrics are great fun to sing, and none more so than the Latin for "Word of the Father, now in flesh appearing:" Patris æterni verbum caro factum (the Word of the Eternal Father made flesh.)
May the Word of the Eternal Father, our Lord Jesus Christ, be made flesh for you, this Christmas, in your memories and in your longings, in your carols and your coincidences, in your sadness and in your joy, and even in your Christmas cookies. Amen.
Reflect
Again, what does it mean that God became flesh?
What does it mean for you that God became flesh?
Act
Listen to "O Come, All Ye Faithful"! (This is the choir from King's College at the Nine Lessons and Carols—of course.) Sing along—in Latin or in English. (You can find both here.)
Pray
(Taken from a prayer for Christmas Day in the Book of Common Prayer) O God, you make us glad by the yearly festival of the birth of your only Son Jesus Christ: Grant that we, who joyfully receive him as our Redeemer, may with sure confidence behold him when he comes to be our Judge; who lives and reigns with you and the Holy Spirit, one God, now and forever. Amen.
Banner image by Ben White on Unsplash.
Find all Life for Leaders devotions here. Explore what the Bible has to say about work at the High Calling archive, hosted by the unique website of our partners, the Theology of Work Project. Reflection on today's Life for Leaders theme can be found here: Hark, the Herald Angels Sing.
---
Subscribe to Life for Leaders
Sign up to receive a Life for Leaders devotional each day in your inbox. It's free to subscribe and you can unsubscribe at any time.
---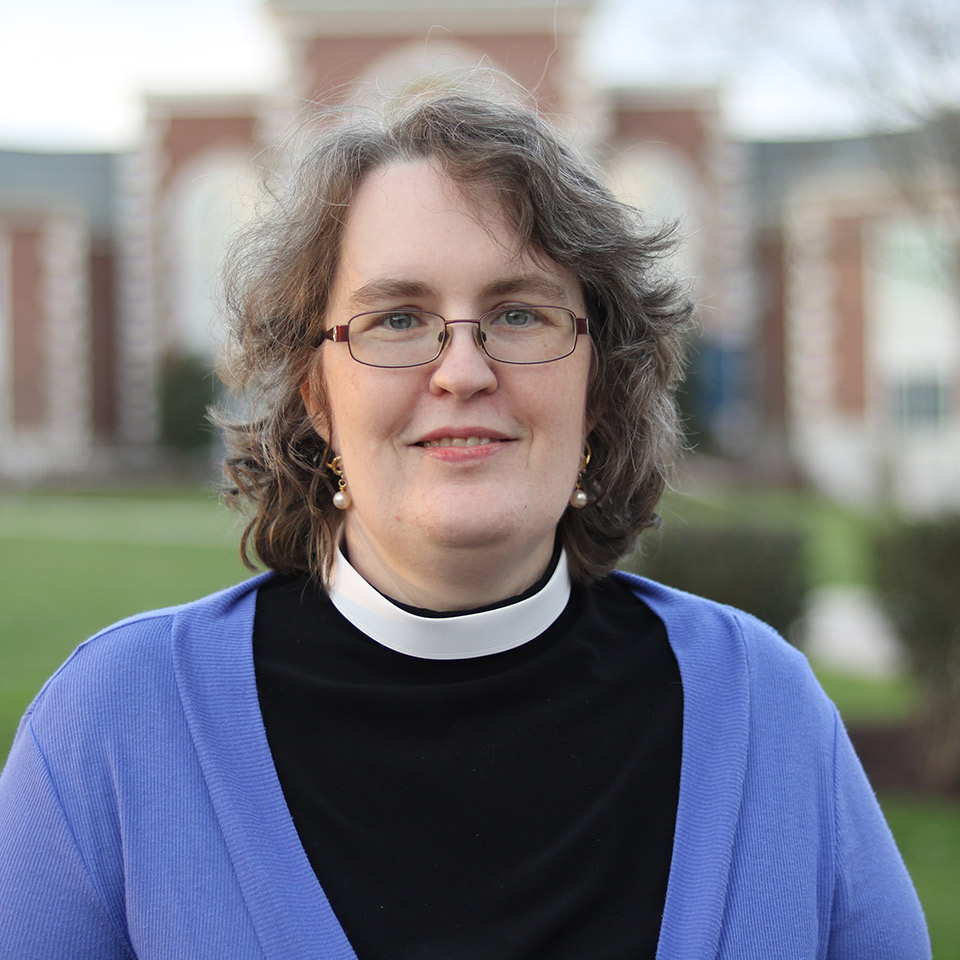 Jennifer Woodruff Tait (PhD, Duke University) is the editor of and frequent contributor to Life for Leaders. She is also the managing editor of Christian History magazine and web editor for the Theology of Work Project, and a priest in the Episcopal Church. She has written a book of poetry, Histories of Us. Jennifer lives in Berea, Kentucky, with her husband, Edwin, and their two daughters.
Click here to view Jennifer's profile.